Lectora to Convert PowerPoint Presentations into Engaging E-learning
In this post, we will see how to convert PowerPoint presentations to e-learning courses using a widely used rapid authoring tool – Lectora Inspire.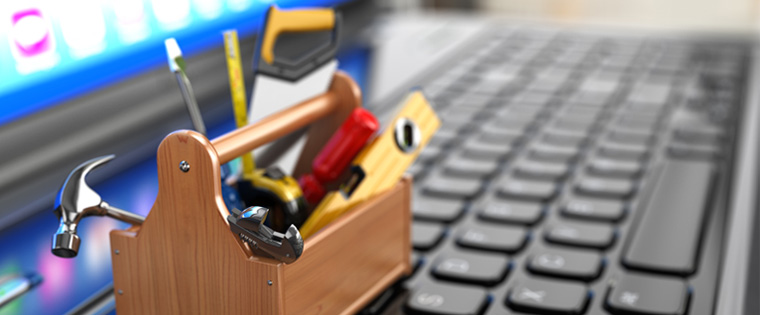 In my previous blog, we have seen how to convert your PowerPoint presentations into e-learning courses using Adobe Captivate. In this post, we will see how to convert PowerPoint presentations using another widely used rapid authoring tool – Lectora Inspire.
Step 01:
Choose the PowerPoint presentation you want to convert to an e-learning course and delete unwanted slides, if any. For example, you might have a few slides containing activities to be performed in the classroom such as a contextual role play. After deleting the slides, save this document in the desired location.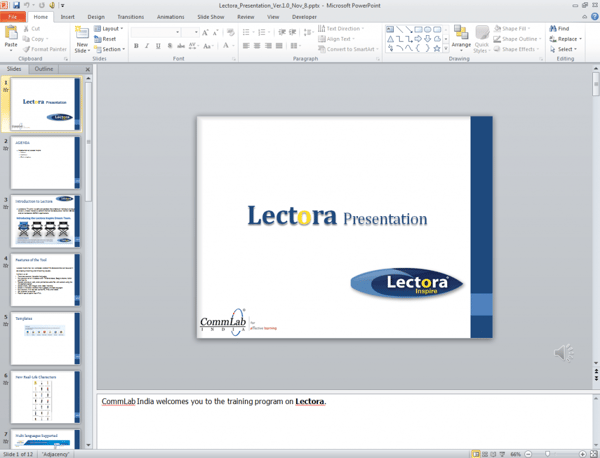 Step 02:
Now, open the Lectora software installed in your computer and click the Import PowerPoint button.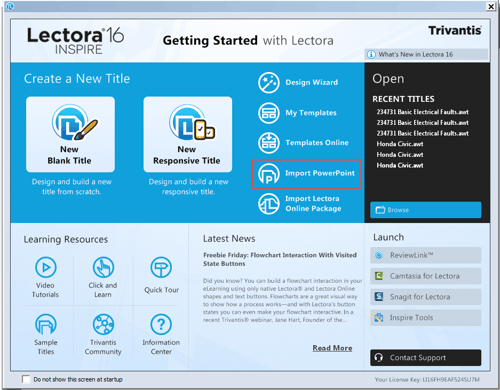 Step 03:
Browse through your drives to the location where you saved your PowerPoint document. Select the file and click Open. You can see that the path of the PowerPoint file is taken. Now, click OK.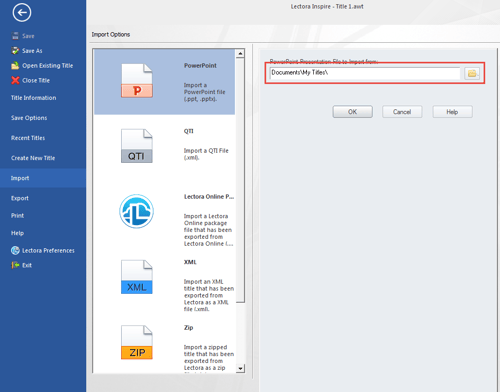 Step 04:
The PowerPoint Import Options window appears. Enter the screen size of your choice for the project under Title Size (width/ height) and select Import Only Supported Transitions under Transitions. This retains the supported PowerPoint transitions.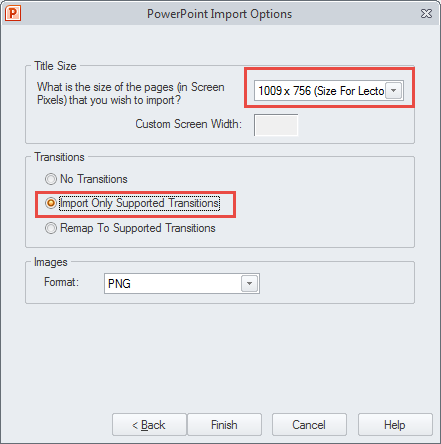 Click Finish once done.
You can see that all the PowerPoint slides have been imported into Lectora.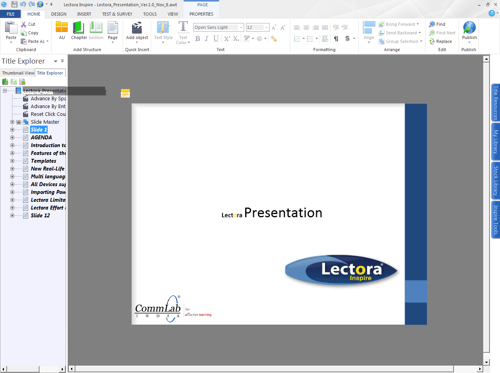 Note that Lectora does not have built-in templates for interactions. We need basic programming skills, to create them. So, let's go ahead and add a quiz to our course.
Step 05:
To add a quiz slide, click Questions in the Test & Survey tab on the ribbon and select the desired question type.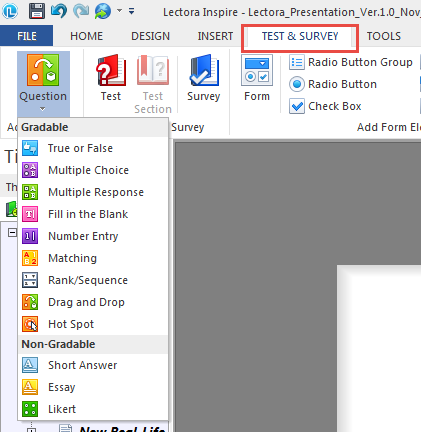 Step 06:
Add the questions and options.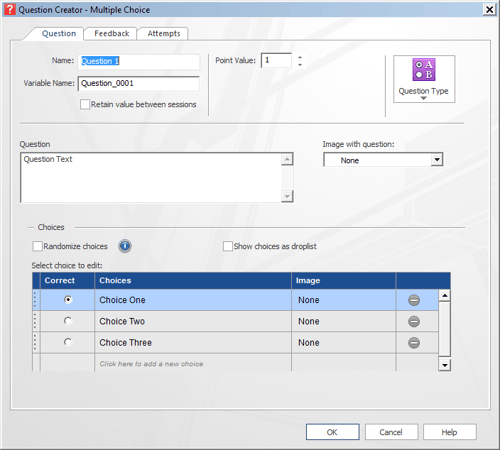 The assessment slide comes with default feedback text. You can modify it if you need to.
Step 07:
Everything's done; it's now time to publish your course to the desired format. Lectora can be used to publish to various formats such as HTML5, Executable File (exe), CD-ROM, Course Mill, AICC, SCORM, and xAPI. To publish the course, click Publish in the Home tab of the ribbon and select the desired publishing option from the dropdown menu.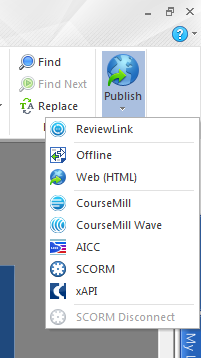 Step 08:
As per your requirements, set the publishing options, configure LMS settings, choose the Destination Folder where you want to publish the course, and click OK.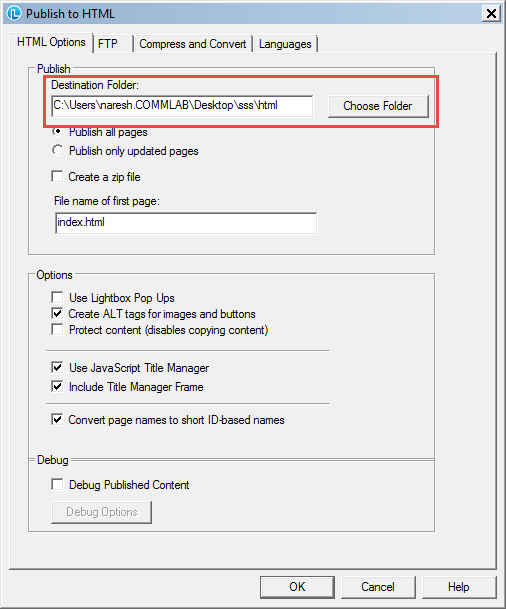 If the course has any coding issues, you will get a pop up intimating you about the errors and will restrict you from publishing until you address them.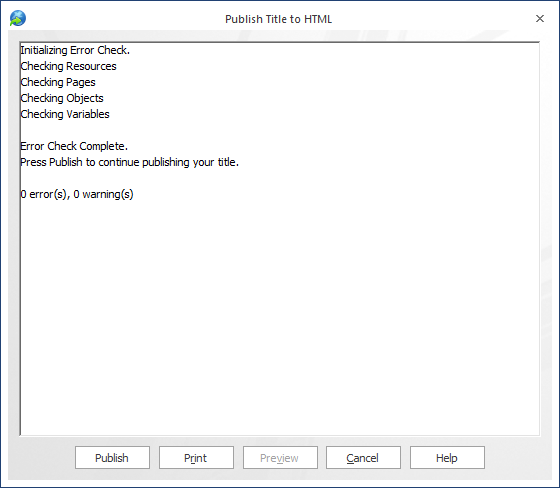 As you can see, this project does not have any errors. So, you can go ahead and click Publish.
That's it! Your PowerPoint presentation is converted to an e-learning course. Apart from this, you can utilize the other in-built applications of Lectora such as SnagIt and Camtasia to create engaging e-learning experiences. Hope you find this post helpful. Do share your views in the Comments section.