PPTs to E-Learning – From PowerPoint Coma to Active Learning
PowerPoint slides are meant to convey information and not train individuals. However, they can be a used as a base for creating eLearning courses. Learn how.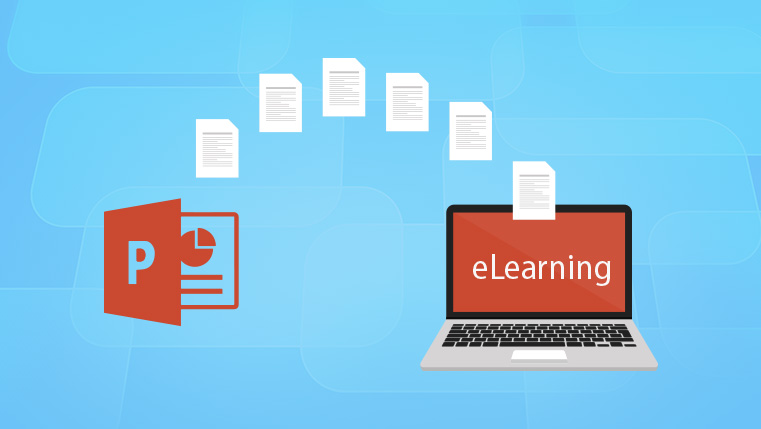 Let me first start off by saying that PowerPoint is a great tool that really empowered business executives as they made presentations to their team about their achievements and plans. It certainly empowered executives as they shared information, facts and statistics through pie diagrams, graphs, etc.
However, it has the potential to be a torture (to the audience) if the content is not presented well. As a result, you hear expressions such as "PowerPoint Poison", "Death by PowerPoint"! But, you can't really blame the tool if the craftsman is not using it properly, can you?

Courtesy: dilbert.com
The key to having a good PPT presentation is the CONTENT that is presented well AND the PRESENTERS, who add their perspective to the content, with interpretations, explanation and elaboration. The tool is like a prop that helps them share the information effectively.
Now, if you are planning to convert a PowerPoint presentation to an eLearning course, would the PowerPoint deck, devoid of speaker make any sense? It wouldn't. During in-person presentations, a presenter or instructor brings a lot of value-addition to the interaction with his/her own personal anecdotes and scenarios. This largely supplements the lacunae that exist in the slide deck. What would happen if you simply converted this deck into an eLearning course? It might leave your audiences in a PowerPoint Coma!
PowerPoint slides alone lack instructional effectiveness and cannot sustain as a standalone learning material.
E-learning courses are expected to be completed independently by learners and they need to be self-sufficient in imparting knowledge. A PowerPoint presentation that has been created to support live interaction with your learners cannot automatically be converted into eLearning courses by using any of the Rapid Authoring Tools. It just is not as simple as that. You need to adhere to some basic Learning Design Guidelines to ensure your PPT content is transformed into an engaging online training course.
So, how does one get started with it? In my next blog, I will share some guidelines.