Microlearning for Corporate Training: 4 Success Stories
Are you curious to know how microlearning helps in corporate training scenarios? Well, it works wonders if done right. Read on to find how microlearning can be effectively used for four different training programs.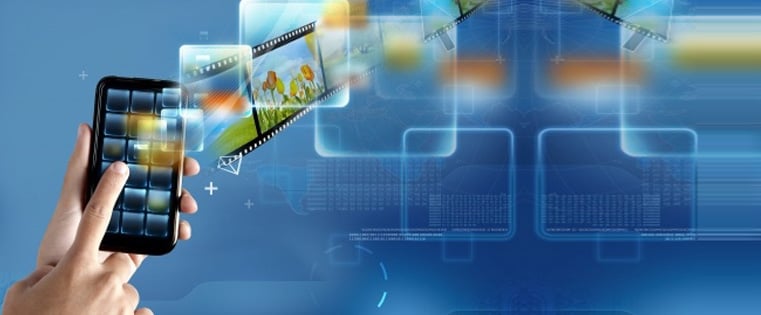 To fight the shrinking attention spans of employees, deliver training that can fit into their tight schedules; to support learners on the job, training experts recommend microlearning – short, specific, online learning nuggets. But is this really a solution? Will information in small nuggets really help learners learn something worthwhile? You may not agree with a simple 'YES'. So, here are 4 microlearning examples – success stories of the effective use of microlearning for different training programs, in different industries.
Microlearning Works Wonders in Various Corporate Training Programs
Here are 4 use cases of successful microlearning
Microlearning videos for product training
Microlearning to reinforce classroom training
Microlearning curriculums for training on product portfolio
Microlearning videos to enhance dance skills
4 Engaging Microlearning Examples for Various Organizations
1. Electronics Trade-in & Recycling Service Provider
The Problem
A Boston-based electronics trade-in and recycling service provider, NextWorth, expanded its trade-in program from the NextWorth.com site to retail partners in target locations. This move presented a challenge as it was not feasible to have an experienced NextWorth technician at each target location to inspect devices.They wanted employees in those locations to perform the job. To achieve this, they had to train target employees on inspecting products.
Microlearning as the Solution
NextWorth opted for microlearning as the solution to train their target employees spread across different locations. They delivered video-based microlearning courses to employees, which could be accessed right on the shop floor. These short training videos introduced employees to the trade-in program, its benefits, and how to provide a great customer experience. Quick, simple quizzes helped them understand how to tackle various challenging trade-in scenarios.
The Result
Within two weeks, inconsistencies in retail partner locations were cut by half, achieving double-digit improvement in trade-in accuracy.
The Problem
This is a microlearning example where family physicians were to be trained on stroke prevention and atrial fibrillation.
Microlearning as the Solution
Physicians attended a three-hour-long classroom session where an atrial fibrillation expert introduced concepts and presented two video-based cases with scenario-based questions.
While discussing the video-based cases, learners were asked to specify a course of action, based on the case. Learner performance in the classroom was captured.
After the classroom session, physicians returned to their regular workplaces. Using the data captured in the classroom, they were assigned one or more personalized microlearning nuggets, four weeks after the classroom session.
The Result
By providing personalized microlearning nuggets after an in-class learning experience, learning results improved drastically. Pre-test to post-test improvement was 38.5%, and performance improved from 40% to around 80%.
3. Pharmaceutical Firm
The Problem
A pharmaceutical firm with over 5000 sales people and 200 drugs, wanted its sales reps to be well-informed about the different aspects of its drugs such as their composition, dosage, pharmacokinetics, pharmacodynamics, adverse effects, and clinical applications. Training sales reps on 200 drugs was a humongous task.
Microlearning as the Solution
This microlearning example demonstrates the use of microlearning curriculums. The firm developed a curriculum of bite-sized modules for each drug. Each module dealt with one aspect of the drug. At the end of each drug-related module, a quick, scenario-based quiz was delivered to the reps. These scenarios consisted of possible queries that could be posed by doctors in real-time. The firm also ensured the microlearning modules were mobile-compatible so that learners could access them anywhere, anytime.
The Result
The pharmaceutical firm achieved a record 98% course completion rate. Here is an eBook that tells how you can use microlearning for your sales reps: Microlearning – The Mega Advantage to Your On-the-Move Sales Team.
4. Online Dance Academy
The Objective
Madhuri Dixit, a well-known Indian actress famous for her dancing skills, wanted to provide everyone with a love of dancing, easy access to a platform to learn. She, therefore, started an online dance academy – Dance with Madhuri. Through this initiative, she also aimed to help people stay fit, combining Dance and Exercise – Dancercise.
Microlearning as the Solution
The academy opted for microlearning as the solution to provide effective dance lessons. They recorded dances for popular Bollywood numbers in the form of videos and divided them into a curriculum of short microlearning videos, each not more than two and a half minutes. Each video teaches the steps for one or two lines of each track.
The Result
Hundreds of dance enthusiasts from across the country enrolled for these online lessons and once they completed the lessons, they recorded and uploaded their own choreographies on the website of the academy.
Why Wait? Try Microlearning!
Hope this blog provided you with insights into how microlearning can be used for various types of corporate training programs and helped organizations facilitate better training. Do you have similar training requirements in your organization? Well, why wait? Give microlearning a try. To know where does microlearning fit in your learning strategy, get your hands on this comprehensive guide.