Replace Your Old LMS If Does Not Work for Mobile Learners
If your current LMS is very old and does not provide mobile learning solution then it's a high time to switch to any mobile compatible LMSs. Let us learn more about it.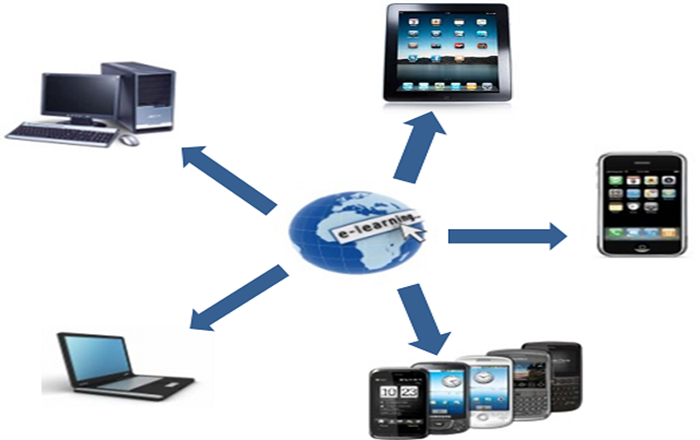 Now-a-days organizations are providing training to their employees or channel partners through a Learning Management System. There are many LMSs available in the market, both commercial and open-source. Organizations need to have at least one LMS for effective training management.
Over the years of usage, training managers may have modified the LMS functionality or workflow by requesting lots of customization to the LMS provider to meet their new training needs. This results in organizations being totally dependent on their existing LMSs. They are compelled to continue with them ,even though they are not fully satisfied with their performance. It may become difficult for them to switch to new advanced LMSs from the existing ones, which have customized workflows, thousands of users and courses.
What about the latest technologies or learners' latest needs? New learners prefer mobile devices for learning because they are handy and always available with them . Mobile devices help these learners to take the courses anytime anywhere. Will your existing LMS provide a mobile solution to your learning needs?
Itis necessary for training managers to look for options to provide training on the mobile devices. But the problem is if the existing LMS does not have a mobile solution, the company cannot change it easily. Two things which require updating are the LMS and courses to provide training on all the mobile devices. Still, it is not too late to switch to latest LMSs, which are compatible to mobile devices.
Some popular LMS service providers already upgraded their LMS to provide support for mobile devices. There are two ways to serve the courses and track the learning progress on the LMS.
1. LMS Native App
This requires installation of app on the mobile device. Courses and other training materials can be downloaded, when connected to the internet. They can be accessed later, even when there is no internet connectivity. When there is connection available training status will get synchronized with the online LMS application. Some of the LMS which has native app are Moodle, SumTotal, Cellcast, etc.
2. LMS Web App
Some LMS provider has developed the LMS using HTML5 so that it can be viewed in all the mobile devices. These LMSs will not require any app installation; learners can access all the courses or resources online. Internet connectivity is essential for using this type of applications. A fine example is Moodle, which works on all the mobile devices.
When you decide to provide training on mobile devices, the first thing you need to do is switch to a new LMS, which is compatible to all the mobile devices or ask the vendor if they have a webapp or a native app of the LMS. Then you need to update all the courses to ensure compatibility to mobile devices. Now we have Captivate 8, which is the first authoring tool that can help you to develop the courses in a HTML 5 format with responsive design.
To meet the needs of mobile learners, organizations may have to incur heavy expenditure because they need to take a subscription of LMS webapp or native app. It may be an add-on cost to the current pricing model. In this case Moodle is the best solution, which does not involve any cost as it was developed using HTML5 with responsive design. You just need to focus on mobile compatible courses. It may take time and effort to migrate the data from an old LMS to a new LMS, but goes a long way in for providing highly effective training to new learners.
Hope this information helps you to understandthe various options available and what it is needed to provide training to new learners. Please share your experience if you have already replaced or upgraded your existing LMS for mobile devices.