Launching M-learning Initiatives? Here's How Your LMS Can Help
Get three proven tips on how to use an LMS for training your workforce through mobile devices.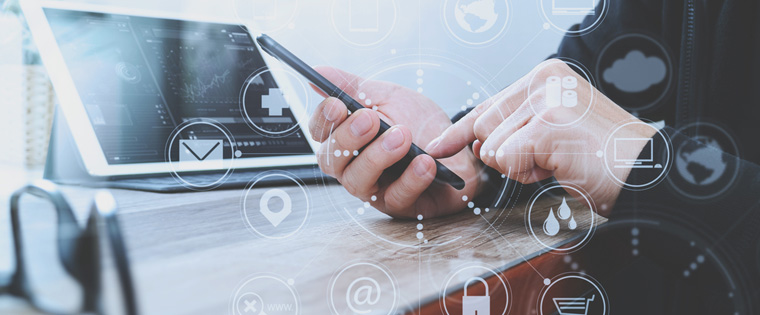 We live in the age of the mobile; smartphones and tablets are an integral part of our life. The ubiquity of mobile devices has compelled the corporate world to go for mobile learning (m-learning) in a big way.
Are you too planning to climb on the m-learning bandwagon? How can you harness the full learning potential of the mobile device? What does it take to impart the best training to your employees through smartphones and tablets? You need to use a Learning Management System (LMS).
What is an LMS?
An LMS is a software application that allows you host, manage, and track training programs in an effective and organized manner. You can use an LMS to generate course and user-based reports to evaluate the progress of the learner and the efficacy of the course.
Today, most LMSs provide good support to m-learning activities. Here are three proven tips to unleash the power of your LMS to facilitate effective learning through mobile devices.
1. Unleash the power of video-based learning materials
Videos are a popular online media, and their immense popularity is driving increasing number of companies to adopt video-based learning. Short mobile learning videos (each not more than 5 minutes in duration), delivered through your LMS, can be accessed very effectively on smartphones and tablets.
Revolutionary developments in learning technology such as xAPI enable you to leverage the power of "mobile learning videos" in a very effective manner. You can use the API to effectively track video-based learning activities performed on any mobile device, even without a constant connection to the Internet. More about imparting training offline in a moment.
2. Use native m-learning apps to train your staff where there is no Internet connectivity
Many a time, the audiences of m-learning courses (such as travelling salespeople and service technicians) have to access the courses in areas where there is no Internet connectivity. In such cases, you can use native mobile apps to deliver the training content to learners. A native mobile app "sits" on the operating system of a mobile device and can be accessed even when the device is not connected to the Internet.
Native apps are platform-specific i.e., an app developed for one mobile operating system cannot be used on a device running on another operating system. For instance, a native app developed for the Android platform does not work on a device using iOS.
Staying on with xAPI, you can use LMSs that comply with the learning technology standard to track learning delivered through native mobile apps. The API generates statements that describe learning activities, as they occur, through native apps, and these statements are stored on the mobile device. When the device is connected to the Internet, these statements are transmitted to the learning management platform. This way, xAPI helps you track learning activities through mobile apps.
3. Facilitate effective collaborative learning through mobile devices
It is rightly-said that man is a social animal. Humans love to interact with each other and tend to perform better as a team. Many organizations have understood the 'social' aspect of learning and are creating online learning communities to enable their learners collaborate with each other in an effective manner.
You can use your LMS to facilitate the effective transfer of information through mobile devices to facilitate collaborative learning of high quality. It is a good idea to use the 'chat room' facility, provided by most LMSs to facilitate effective collaboration between your learners.
Likewise, you can also use micro-blogging sites to facilitate good collaborative learning among your "mobile learners". One of our clients in the manufacturing sector uses Twitter to enable learners share their information and ideas with others, and the firm's LMS keeps a track of the information shared.
Mobile devices are the order of the day, and well-designed m-learning courses go a long way in imparting the required knowledge and skills in an effective manner. Follow the tips shared above to unleash the power of your LMS for training your staff members through smartphones and tablets.