Providing Learning On-demand – How Can Microlearning Help
Make your on-demand learning a success with microlearning.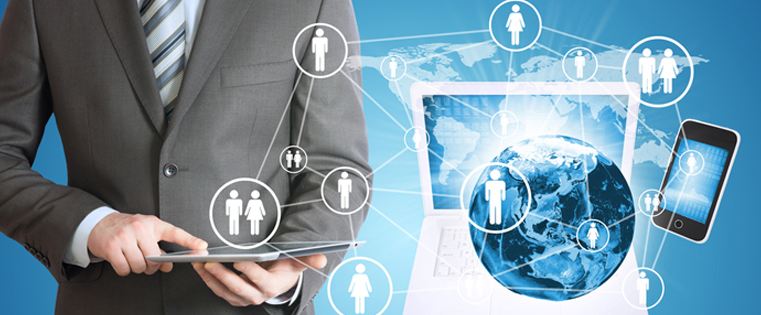 Organizational learning often happens at specific points in the careers of your employees. For newcomers, it can be right after they join the organization; for people with some experience, it can be at loosely strung intervals as per their work schedules; for veterans it can be an occasional affair, say when a new technology comes in the market. All in all, it is very clear that formal learning is not a continuous process. As a result, employees who might feel extremely confident about their knowledge during the training, might end up forgetting 70-80% of what they learned in a few months' time.
This can end up being a major loophole in your e-learning strategy as the knowledge imparted by your courses can fade with time. Organizations have now recognized training as a continual process instead of being a one-off event. Using technology, they do it through on-demand learning. The idea of on-demand learning is to create a thriving ecosystem of digital courses employees can access anywhere and anytime, to facilitate continuous learning.
Microlearning modules, due to their unique traits, aptly fit the 'learning on-demand bill'. Microlearning consists of bite-sized courses that don't take more than a few minutes to be completed. It also covers a single topic comprehensively, meaning learners don't have to refer anywhere else for the subject matter at hand. Let's see how this important digital learning method can be the catalyst for the success of your on-demand learning program:
Improved Learner Engagement
Short attention spans have become the bane of millennial learners. New-age learners not only have a hard time focusing for extended periods but their dynamic and hectic work schedule has made it difficult to do so. Hence, it is only natural that your on-demand learning program consists of nothing longer than bite-sized learning nuggets. The short duration of microlearning modules allows learners to focus on the content in an effective manner. This enables learners to recollect major chunks of their lost knowledge in very little time.
Mobile-Friendly Learning
Microlearning modules use a responsive course design that enables them to run on any device imaginable. Not only this, micro-modules use instructional design strategies that gives maximum impact on the small screen sizes of smartphones or tablets. They make use of videos, infographics, animations, voiceovers, etc. to convey a great amount of content effectively in less time. Mobile devices, due to their touch functionalities, also enable developers to create small games around your content. Game-based content is a highly interactive method to transfer knowledge that can add many stars to your on-demand learning program.
Up-to-date Information
Organizations keep coming up with new products and services at breakneck speed. Hence, in today's corporate world, information changes very rapidly. This means your on-demand learning modules should also evolve with changing times. With microlearning, you can easily stay up-to-date as these short courses can be created in minimum time. This way your learners can be assured of getting the latest training, always. You can go a step further with this and give employees quick course updates through the notification feature in mobile devices. This gives employees a hint on which courses they should demand to progress in their careers.
Just-in-Time Support
Just-in-time learning basically gives employees information when they require it the most; typically just before undertaking a crucial task. Powerful smartphones and high speed Internet have made microlearning modules the ideal way to deliver this training. When employees face any challenge while undertaking a task, they can simply search for the corresponding course and clarify any doubts they might have. This greatly reduces the errors learners might have committed otherwise.
Apart from all this, microlearning modules can also serve as powerful tools for interactive assessments. Based on the results, your LMS system can automatically suggest courses to fill the gaps in knowledge. As you can see, with microlearning modules your on-demand learning program can become truly successful. Nothing utilizes the few minutes your employees can spare better than a micro module.