Lengthy Legacy Course Conversion into Bite-sized Learning in Just 4 Weeks
This blog showcases the case study of converting a 119-slide, one-hour legacy course into bite-sized learning modules within 4 weeks, using Articulate Storyline.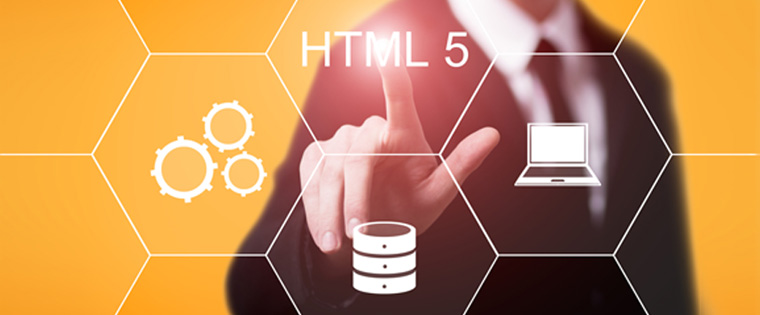 Content updates and rebranding are two major reasons companies convert their legacy courses. Content in eLearning courses should be up-to-date so that learners have access to the latest knowledge. It's vital to have the latest information in online compliance training as laws and regulations get updated frequently; sales reps need knowledge on the latest products and updates.
Multinational companies expect their eLearning to be in line with their visual brand guidelines to make an emotional connect with their global learners.
In this context, let's see how we, at Commlab India, met the needs of one of our clients.
Training Requirement
A multinational office furniture manufacturing firm wanted to convert its 119-slide, one-hour legacy course into microlearning courses, to reduce the cognitive burden on their learners, and update content where needed. They wanted to update the Graphical User Interface (GUI) of old courses. The client also asked us to make changes to the logo, color theme, and font styles as per their new brand guidelines.
Challenges Faced with Legacy Courses
Some of the legacy courses were developed in Flash and the client's in-house development team converted them using older versions of Lectora. However, when these courses were edited, there were technical issues such as buttons not being visible and other functional discrepancies.
When the courses developed in Lectora 11 or 12 were opened in the new version of Lectora (i.e., Lectora 16), the client experienced publishing errors that were time-consuming to figure out and fix. For example, in the assessment section, learners were not able to select certain choices/options.
Therefore, instead of spending time on troubleshooting and fixing publishing errors, the client preferred to redevelop the old courses using Articulate Storyline.
Solution Offered by CommLab
We at CommLab India chunked the content of the lengthy eLearning course and reorganized them into smaller modules – these courses were on product training, meant for their sales teams and external stakeholders such as distributors and their employees.
We developed 5, 10, and15-minute modules as per the client's requirement. This gives learners the feasibility to learn even in their spare time. We updated the content in 2-3 modules as per the client's instructions.
As part of rebranding, we updated legacy courses with the client's new logo, color theme and style, and made them visually aesthetic, and added new templates.
We complete all these tasks within 2-4 weeks depending on the size, complexity of graphics, and other instructional elements that were a part of the legacy courses.
The Process Followed and the Challenges Overcome
CommLab India followed the agile Successive Approximation Model (SAM) process to complete the project within the given timelines. This was possible because of consistent interaction with the stakeholders at every stage.
We updated the content where needed and made the courses visually aesthetic. Our instructional designers were involved in chunking the lengthy course content into microlearning modules. Once the client approved the content changes, our Articulate Storyline experts rebranded the courses, using client-approved templates.
Results Achieved
CommLab India converted a 119-slide, lengthy course into bite-sized eLearning modules. A one-hour course was reduced to several 5-10 minute microlearning modules.
We rebranded existing courses with the new logo, color theme, styles, and made them visually aesthetic.
About the Client
The client is a US-based furniture company in Grand Rapids, Michigan. The company offers office furniture, architectural and technology products for office environments, education, healthcare, and retail industries. It is the largest office furniture manufacturer in the world. It has facilities, offices, and factories in the Americas, Europe, Asia, the Middle East, Australia, and Africa. The company employs 10,000+ workers and has an annual revenue of over 3 Billion USD.
So, go ahead and rebrand/update your legacy eLearning courses. Say, YES to your legacy courses' conversion.