Confused with learning technologies? Choose your best option
This blog post shares an an overview of some technical aspects of learning technologies which may help you in choosing the best option for your organization.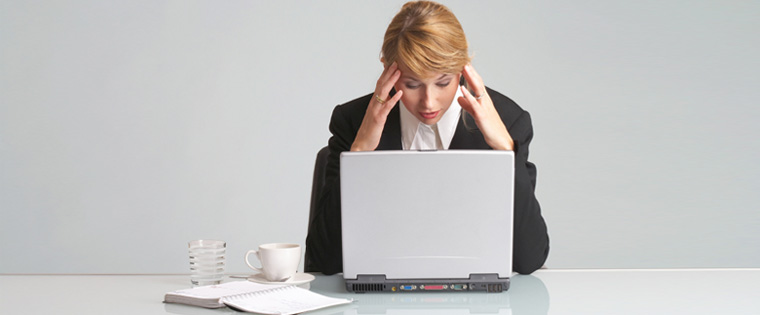 Nowadays technologies are growing very fast and we see new technology launched very often. No doubt the enhanced technology will really improve the performance of existing system. However, you are flooded with a surfeit of technologies to choose from. While you might not have the technical knowledge about it, you cannot ignore them also. You need to be aware about the challenges and demands of your learners. It is important that you should make use of the latest technologies to build efficiencies and get better ROI.
In this blog, I am going to give an overview of some technical aspects of learning technologies which may help you in choosing the best option for your organization.
1. Hosting and managing trainings online

It is now no longer feasible to manage trainings on books or excel sheets. Managing classroom training is much more complex than eLearning. It becomes imperative to use technology to manage both trainings efficiently. You need an online application which can manage both trainings from a central location.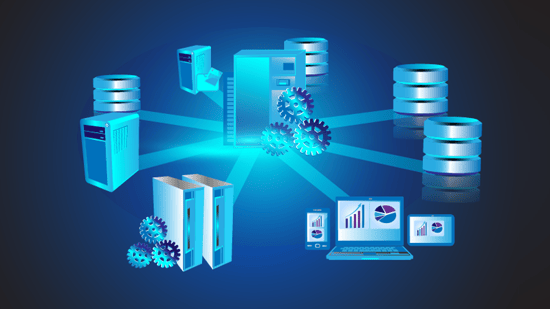 LMS or LCMS? Which application do you need:
Learning Management System (LMS): It helps manage classroom, eLearning and blended learnings. For eLearning you need an authoring tool to create and upload in LMS. You can easily manage classroom training online.
Learning Content Management System (LCMS): In addition to what LMS can do, it also helps you create training content in the application itself. You don't need authoring tools to create courses.
To learn more about the LMS and LCMS differences please read Difference between an LMS and LCMS
Selection of server:
Software as a service: In this option application will be hosted on vendor server and administration access will be provided. Application and server uptime is vendor's responsibility. Involvement of your IT team is not required.
On Premise: In this option application will be installed on your server. You can ask the vendor either to install it in your existing server (if available) or buy a new server and install it. In this case uptime responsibility and maintenance will be on your IT team.
Administration Support:
In-house team: You can use internal team or hire a support team to provide technical support to the learners.
Out-source: You also has an option to outsource it to an external vendor to provide support.
Have a look at the comparison here Should LMS Administration be done In-House or Outsourced?
2. Choosing the development platform
After you decided the training platform you need to select the best vendor who can meet your training needs within your budget. There's no need to worry, as you can always have an option to try out the option as a pilot before you actually launch it globally. Later you can easily switch by migrating all the learners' data, training content and training records to any new platform if you want to switch to other service provider.
Here we have two options to choose from: going for either Commercial or Open-source?
Commercial application: It has its own advantages. Corporate organizations prefer commercial applications because of their vast infrastructure, trust, and brand that they have built all these years. It has a few drawbacks as it might be expensive as customization charges are very high.
Open-source application: Now a day most organizations both corporate and non-corporate are looking for open-source applications because of onetime cost, quick setup, low cost, user-friendly, and highly customizable.
You can have more insight on an open-source application here Moodle: What Makes it The Most Popular LMS?
3. Creating and delivering training
The next thing to consider after setting up an online platform to host and manage training is to create the content and deliver. Delivering training to learners now is a big challenge as you have to choose multiple options. You need to understand the impact of in-house and outsourcing on the learning platform. Your LMS/LCMS should also be compatible to the type of delivery method you choose.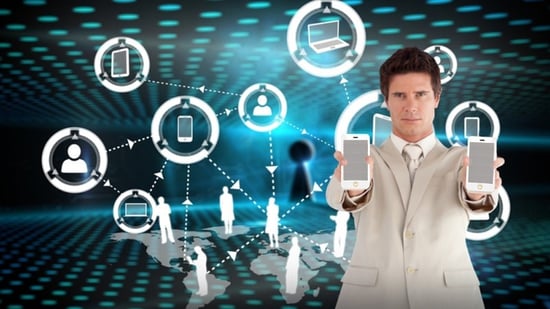 In-house or Outsource:
In-house development: You need to hire a team or select from existing team to create training material. Building such a team will be a challenge if you are not aware of the required tools and technologies. Turnaround time for development could be more because of lack of expert developers. Quality of training can get compromised due to limited knowledge and tools.
Outsource: You can outsource eLearning development to experts to create high quality courses in lesser time which can save development costs. You can provide the raw content and delegate the task of development of training to an outsourced team to create engaging and interactive eLearning which is within your time and budget.
Device compatibility:
First you need to understand the nature of devices that learners mostly prefer. How and when are they comfortable to learn? Nowadays, trend shows that learning happens more on mobile devices rather than desktops/laptops. You need to decide if this applies to your learners. In that case you need to develop eLearning which are compatible to all mobile devices like iPad, tablets or even smartphones. If your course is developed using HTML5 format and has a responsive designs then your courses work well on all devices.
Have a look at 6 Responsive Design Tips to Develop Multi-device Compatible E-learning
Authoring Tools:
Desktop based: There are many desktop authoring tools available in the market. You can choose the right tool based on your need. Articulate Storyline is the best tool for desktops, laptops, tablets or iPads but is not compatible with smartphones as it does not have Responsive design feature. You also have other popular authoring tools such as Lectora or Captivate which can produce responsive content. Authoring Tools for eLearning Development: Choose the Best One for You!
Online tools: These tools will help create courses online. The main advantage of this type is multiple developers and reviews can work simultaneously. Lectora provides both desktop and online versions. You can choose based on your need. There are some other online tools like Gomolearning or an open-source application called Adaptlearning.
Comparison between desktop vs online Claro Vs. Storyline – E-learning Software Comparison
Mobile App:
Mobile apps gives more freedom and flexibility to access training content on the go. For this your LMS and courses to be compatible to mobile devices. Open-source LMS like MOODLE, now has a mobile app which helps learners download training content when online and access it offline. Training progress will get synchronized when there is internet connection and the device is connected.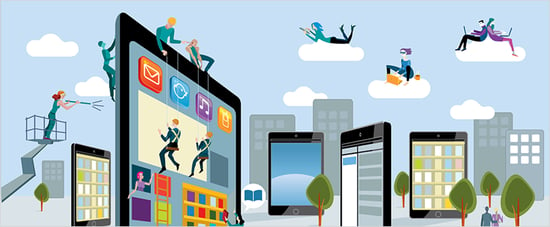 Hope this blog post gave you an overview on various options available in the domain of learning technologies. While it is important to use latest technologies, it is all the more crucial to do a thorough need analysis before implementing new technology. Always do a pilot before implementation and if satisfied launch it globally. It is a good practice to look for upcoming technologies which can help manage trainings effectively, motivate learners to learn and improve their performance to meet organizational goals.