What Your Training Team Should Know About iSpring Tool: Highlights and Challenges
iSpring Suite is a tool that can easily meet your needs to convert PowerPoint presentations to e-learning courses. It would help if you know the pros and cons of the tool before making the decision to invest in the tool.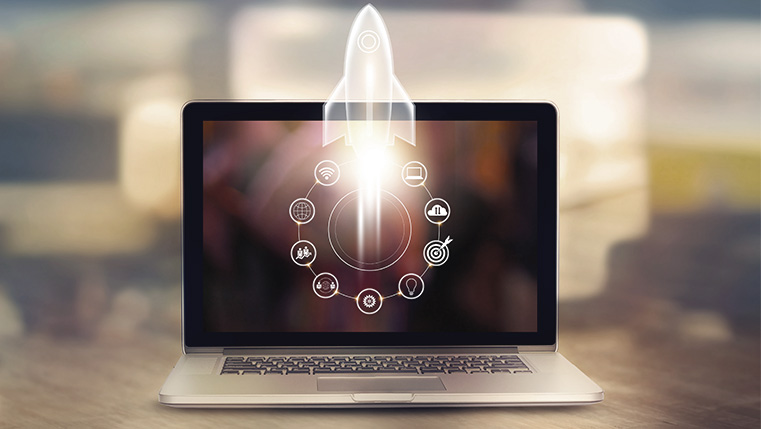 The choice of authoring tool is an important step in e-learning course development. Let's assume you have just narrowed down on iSpring Suite as the tool of choice for authoring your e-learning courses. But does your training team understand what iSpring can and cannot do? When you make an investment in an authoring tool, you need to be sure that it's going to serve your current and future training needs.
What iSpring Suite CAN Do
1. Converts PowerPoint Presentations to E-learning Courses
The PowerPoint presentations that you use in classroom training contain relevant information that can be used in your e-learning courses as well. What's more, your presentation contains effective animations and transitions that you would love to retain in your e-learning course. iSpring Suite can retain the animations, slide transitions, triggers, and hyperlinks exactly as in the original presentation.
With authoring tools such as Storyline, this may not be possible as the tool does not support animation and transition effects when you import a PowerPoint presentation. Many transition effects are only displayed as fade out effects. If your training team needs to quickly repurpose PowerPoint presentations and use them as online training resources, iSpring is the go-to authoring tool.
2. Provides a Non-existent Learning Curve
We choose to call the learning curve practically non-existent because of the ease of use this tool provides. If you are looking at quick and easy in-house e-learning development, iSpring Suite is a good choice.
Need your in-house team or SMEs to quickly come up with an eLearning course to address the training needs of the department? Doesn't matter even if they have never created an e-learning course. If your team is familiar with PowerPoint, then working on iSpring is a breeze. The tool is available as a PowerPoint add-in. Though it's referred to as an add-in, iSpring is much more than that.

All it takes is a single click to publish your PowerPoint presentation as an e-learning course.
3. Delivers a High Quality Output
iSpring Suite can handle different types of interactive media, include quizzes, and narration to produce a SCORM-compatible e-learning course. The huge collection of templates, customizable themes, characters, icons, objects, and background images has a role to play in designing engaging e-learning courses.
Imagine a plain presentation being given a makeover to turn into an interesting eLearning course. iSpring also offers the option of importing audio and video files or recording voiceovers and videos using the in-built iSpring Cam 9, that's available in the latest version iSpring Suite 9.

4. Supports Rapid E-learning Development
If your organization needs to opt for rapid e-learning development to address your immediate training need of converting classroom presentations to e-learning courses, iSpring an excellent option to consider. According to a Brandon Hall press release in 2016, iSpring has given a boost to e-learning developers' productivity by reducing the time taken to create courses by up to 25%.
5. Supports Mobile Learning
Learners are no longer are tied to the boundaries of the classroom to explore the learning opportunities available to them. As a modern organization, you need your learners to be able to access e-learning courses on their mobile devices. As part of the training team, remember that this one way to foster a learning culture in the organization. Responsive learning has become the game changer in the learning space that has made device-independent learning a reality, and iSpring offers features to support this.
6. Provides Excellent Technical Support
iSpring scores over a few other authoring tools with its excellent technical support. There are customer reviews that vouch that the company's technical support is the best they have ever seen. So even if you do run into problems using iSpring for e-learning course development, you have an efficient technical support team to turn to for help.

What iSpring Suite CAN'T Do
1. Cannot Work without PowerPoint
Unlike other authoring tools that offer a desktop or cloud version, iSpring is installed as an add-in to PowerPoint. So, if you do not have PowerPoint, you cannot work on iSpring.
2. Cannot Work on MAC OS
iSpring is not compatible with the Macintosh (MAC) operating system (OS). But that does not mean that MAC users cannot work on iSpring. There is a workaround. If your team works on MAC OS, then you can either use a program that runs Windows as an app on your MAC or partition the hard drive to dual boot Windows.
3. Does Not Provide a Built-in Text-to-Speech Editor
You can create audio narrations and include them in your e-learning course developed using iSpring. However, the tool does not offer a built-in text-to-speech editor currently, and you might be keen on this feature if you need to develop accessible e-learning courses. Perhaps, this can be a feature that iSpring might want to consider including in its future versions.
iSpring is a versatile tool that can be used to meet your e-learning requirements efficiently. PowerPoint presentations to e-learning in a jiffy is possible with iSpring, but don't forget to add the essential instructional design techniques to provide a holistic online learning experience.