Host Your Corporate Training Videos on Your LMS – Why & How
This blog explains the importance of hosting training videos on LMS and how to do that.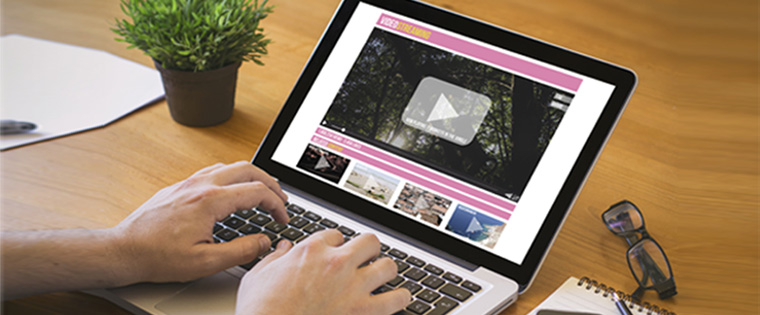 There are many sites you can host your corporate videos on – for free. You can even host your corporate training videos on them. But that's not a wise choice. Here's why.
Training videos are not for advertising, branding, or marketing to promote on the web and social media platforms. They contain confidential information. They are limited to your employees and not everyone out there. If you host them on public sites, there are chances of unauthorized usage. Proprietary issues may arise in the due course of time. So, it's better to host your corporate training videos on a Learning Management System (LMS).
Some More Reasons to Host Training Videos on an LMS
Hosting your training videos on an LMS is an effective way of training employees in this digital age. Some advantages of doing so:
Help employees who couldn't attend the training programs – who were sick or travelling and geographically spread employees
Help employees access learning videos on demand, as and when needed – act as reinforcement tools
Provide easy access to new hires – your onboarding process is simplified and they get acquainted with the new processes
Can be accessed by any number of employees, irrespective of the time or location
Provide consistent delivery and quality training to all employees
Ensure the privacy and confidentiality of organizational information
How to Host Videos on an LMS
Consider these factors while hosting training videos on an LMS: file size of the videos & compatibility, hosting charges, streaming server, and confidentiality of information.
Once your training videos are ready, check their file size and compatibility with various players and browsers. If you have videos of heavy size in one format, you have many online conversion tools to change them to a convenient format.
Wmv, avi, mp4, mpg, mov, asf, flv, and 3gpare some common video formats. VLC player is compatible with most of these formats. The MP4 format plays on most devices. If you can convert heavy videos into the MP4, or avi formats, you can compress them with divx. You can reduce the size from Gigabytes (GB) to Megabytes (MB).
You need to consider the capacity of the LMS when you want to host training videos. If they take a long time to load, your trainees get disappointed. You should therefore have a streaming server apart from the normal server for the continuous streaming of videos.
Video Hosting Providers
Hosting videos on your own LMS may reduce the speed of the whole learning system. Instead, uploading them on online video hosting provider sites and integrating with your LMS is a better option. There are a number of online video hosting providers such as Wistia, Vimeo Pro, Brightcove, Ooyala, VIDIZMO, and more.
Wistia provides businesses video hosting combined with video analytics. It has better streaming features and costs are based on the usage.
Vimeo Pro is good for fixed budgets. Its streaming feature allows learners download the videos in parts. The quality of the video will change according to the bandwidth.
These video hosting providers have their own security and privacy features, so your training videos are hosted in a secure place. You can access the <embed> code to integrate with your LMS.
So far we have seen the importance of hosting training videos on an LMS and online video hosting provider sites in a hassle-free manner. Hope this helps you host your videos and integrate them with your LMS seamlessly.
Want to manage all your training programs in an easy, effective manner? Check our free e-book: How to Harness Moodle LMS Efficiently to Meet Your Training Needs.