4 Popular Authoring Tools for Flash to HTML5 Conversions [SlideShare]
Still waiting for the right time for Flash to HTML5 conversion. Well…that time is right now! Take a look at our SlideShare and select the authoring tool for Flash to HTML5 conversion that best meets your requirement.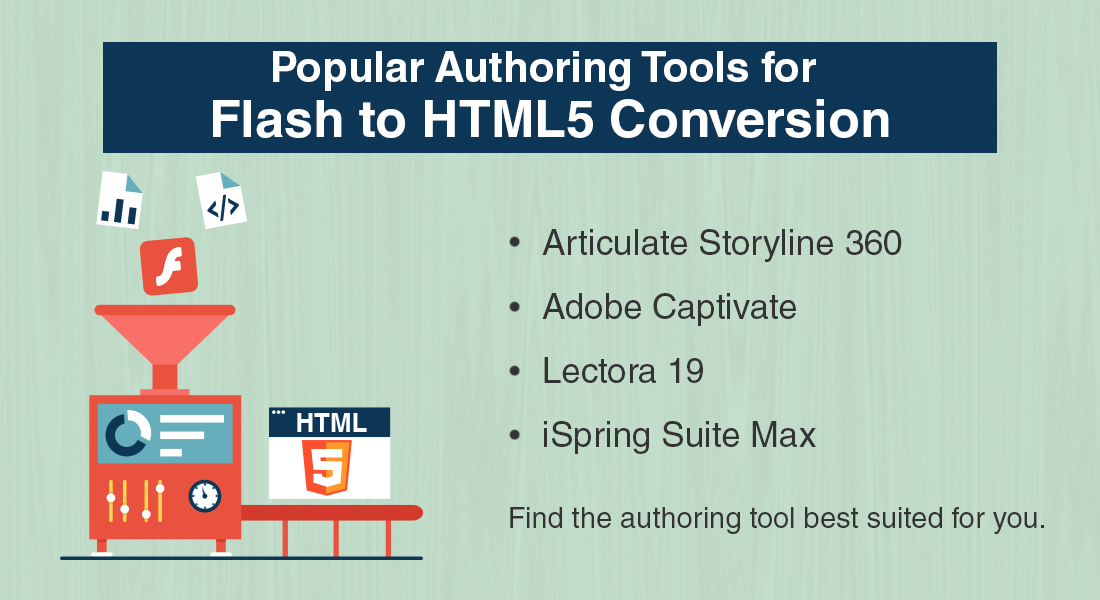 There's just around a week left before the midnight bell rings in 2021 and you run out of time to convert your legacy courses from Flash to HTML5. And do you know what happens after that? All those eLearning courses that you have developed over the years by investing so much time, money, and effort will no longer work. They will lose their browser functionality! And if you fail to convert your courses in the next few days, you might not get another shot at it again.
If you're thinking, "It's too late. There's just too many courses and too little time", I want to give you some good news! And this is where we can leverage rapid eLearning development strategy and authoring tools. Cut down on the frills and fancy, cut down on time and cost, and instead concentrate on replicating the Flash-based interactivities in HTML5. By using authoring tools you can also convert those mobile-incompatible legacy courses to mobile-responsive courses.
So, what are you waiting for now? Selecting the right authoring tool? We can help with that. Take a look at this SlideShare.