Infuse Life in Scenario-Based Courses with iSpring
Discover the powers of iSpring in developing scenario-based courses.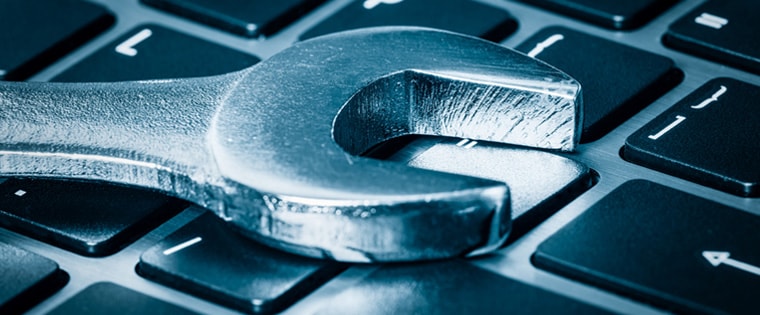 What better way to impart knowledge among your employees than to emulate work-like scenarios in the training program? That's right, scenario-based learning has emerged as a great way to engage your audience and reinforce learning objectives. It activates the imagination centers of the brain, as learners visualize themselves in the situations. This makes learners active participants in the learning process and allows them to absorb knowledge readily.
Scenario-based content breaks down content into relatable and actionable pieces. It allows users to discover new things on their own, rather than getting it ready-made. Learners are more motivated by this approach, which accelerates the learning process. Learning through scenarios forms powerful connections in the brain, as each piece of information is linked to a situation. This increases the retention and recollection capabilities of learners, increasing the efficiency of training. Using this interactive training approach for digital courses can give your employees an unparalleled learning experience.
iSpring Suite can facilitate the efficient development of scenario-based learning modules. Below are some of the features of iSpring that make it ideal for creating this powerful learning technique:
Rich Content Library
iSpring's inbuilt content library gives developers a rich and diverse collection of ready-to-use elements to help them develop scenarios for your e-learning program, in no time. You can use photographic characters to interact with your learners on a more personal level. iSpring includes a wide collection of characters of different ages and professions, each having over 400 expressions and poses.
Add greater relevance to your scenarios by using the inbuilt backgrounds and interior items. You can even build a background of your own using a wide variety of graphic objects like furniture, interior decorations, etc. Furthermore, give your scenarios a polished and professional look with iSpring's set of icons and controls, including checkboxes, radio buttons, indicators, and sliders.
Dialog Simulation Tool
iSpring allows you to put your learners in realistic working situations to help them practice their communication skills with clients and associates. TalkMaster is iSpring's conversation simulation tool. Its intuitive user interface lets you create various conversation scenarios and add links between them. It also allows to you add voiceovers to make your dialogue simulations truly realistic. You can record them for a narrator, character, and reply choices, or simply bulk import ready audio narrations.
Its most striking feature is that it allows you to assess learners through the conversation scenario. You can assign points for correct responses and penalties for inaccurate ones. As learners progress through a scenario, they earn or lose points at each step, and the final score reveals how well they have mastered situational skills.
Branching Scenarios
Branching scenarios simulate a variety of office situations that can facilitate effective learning. You can pick any of the inbuilt iSpring templates that can be downloaded by subscribing to the Template Library. You can work on creating your scenario through PowerPoint (iSpring fully integrates with PowerPoint). After this, you only need to figure out which slide will come next after you click the interaction. You can easily add interactions through PowerPoint and neatly layer your entire scenario. This gives you an easy way to construct powerful branching scenarios to deliver effective learning.
Multi-device Compatibility
iSpring Suite allows you to create scenarios in Flash and HTML5 formats, which play perfectly on any device. With the iSpring Suite, you do not need to create multiple versions of the course for different devices. Thanks to the adaptive player, all the navigational elements of your scenarios are automatically adjusted to the size and orientation of the device's screen. With the preview mode, you can make sure that your scenarios work perfectly well on any device before publishing.
The key to building a great scenario lies in how you approach the content. You should always endeavor to relate content back to real-life situations your learners will experience when they need to actually apply the information from your course. A thorough analysis of your target audience can go a long way to help you decide on the place settings of your scenario. The choice of an authoring tool only helps you bring those settings to life, and choosing a tool like iSpring certainly makes the process a lot easier.