Should You Convert ILT to E-learning or Begin from Scratch?
Do you intend to develop an e-learning course? Should you convert your classroom materials into online courses or begin from scratch? Find out.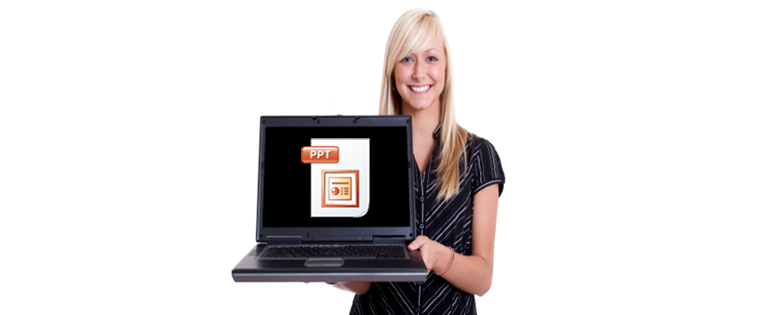 Nick is the L&D manager of a large insurance company. Over the years, his firm created several PowerPoint presentations for training its staff in the classroom. Recently, the company decided to go for the online learning format, and Nick was put in-charge of developing e-learning courses. He was in a dilemma whether to convert the existing instructor-led training resources to web-based courses or develop technology-enabled learning materials from scratch.
Many training managers face a similar situation. They are not sure which of the two alternatives would give the best value for their time and money. Today, we will see which of these provide the best results.
Converting ILT Materials Vis-à-vis Developing E-learning Courses from Scratch
You need to remember that the process of creating an online course is the same, irrespective of whether classroom material is converted or the course is developed from scratch. The only difference is that when you're working with an ILT material, some of the up-front analysis required for the development and certain learning design components might already be completed. For instance, the following e-learning development activities must have been completed when the classroom learning material was developed.
Analysis of the target audience
Learning content research and collection
Finalization of the learning outcomes
Organization of the learning content
Design of the learning activities
Development of assessments
However, just because these activities must have been finished, does not mean they are always finished. Many a time, they are not done, and even if they are, they are done in an ineffective manner. In such cases, there is not much difference in the time and money needed to convert an ILT material or develop a technology-enabled learning resource from scratch.
On the other end of the spectrum lies high quality classroom material, where the aforementioned activities are completed in a proper fashion. Needless to say, they can be converted faster, with lower expenditure. That said, you may still need to do some analysis. For instance, the audience analysis, done before the ILT resources were developed, may not have factored the devices used by them or their comfort levels with e-learning. Make sure your analysis throws light on these aspects. You may also need to re-design some of the instructional activities to make them 'e-learning specific'. For example, questions asked by an instructor in the classroom could be converted into interactive quizzes and games. These could be used to test the learner as well make the course fun.
You must be guided by the quality of your existing classroom material, when you are not sure whether to convert it into an e-learning resource or build an online course from scratch. If you have a solid course, you can transform it into a web-based course; if not, it's better to develop a technology-enabled learning material afresh.