The Super Sixes – 6 Steps to Convert Curriculum Courses to Microlearning
How to simplify heavy course content into small learning units and lighten the burden on the workforce? To know the answer checkout this post.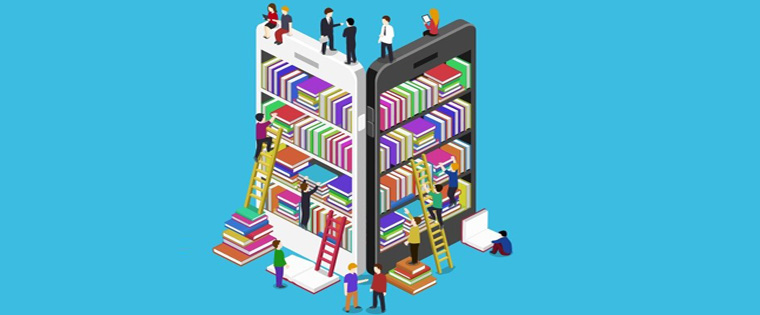 You have training programs in place, but are they facing these blocks? Hectic work schedules may not permit employees to take ILT, which can go up to 2-3 days. Due to their shorter attention spans, going through a 1 hour e-learning course is a challenge to Millennials.
Microsoft corporation's recent study shows that the human attention span has shortened to eight seconds from 12 in a decade due to the digital lifestyle. Hence, instead of dumping tons and tons of theoretical knowledge into online courses, giving application points of learning is a better way to improve workplace performance. How to simplify heavy course content into small learning units and lighten the burden on the workforce? Well, microlearning comes as the answer.
This post gives you six steps to simplify your lengthy ILT or online courses to microlearning modules.
1. Take the cream of the content
In most curriculum courses, Subject Matter Experts cover the topic comprehensively. That's actually good for gaining knowledge. It proves to be effective for academic and research purposes. However, learning at the workplace should increase performance. Hence, taking the essential part of the course relevant to your workplace settings is beneficial. Remove all the fluff and take the gist of the course content. You need to prioritize "Need to Know" content over "Nice to Know". That's the key to align heavy course content with microlearning activities.
For example, your sales force needs training on selling skills; it is needless to train them on the history of sales, the barter system, etc. Simple descriptions of sales skills and techniques would be useful to them.
2. Divide the selected content into small chunks
Once you select the important, 'Need to Know" content of the course, divide it into small chunks. This exercise helps you organize the learning points evenly throughout the microlearning modules and reduce the cognitive load on minds of the employees.
3. Present them in bite-sized modules
As employees need to balance work and learning, present the chunks as bite-sized modules, so that each consists of 1-2 learning points and takes 5-10 minutes to complete. This way, employees won't lose interest in learning and productive hours don't get wasted.
4. Tell less and show more
Time is scarce and employees don't read through every word in the course. They just skim through the content in long curriculum courses. So, while converting them into microlearning modules, present the learning points as bulleted or numbered lists. Infographics are another powerful way of presenting content in a visually appealing manner. Adding relevant pictures and graphics to the learning content aids better comprehension.
5. Simplify the user interface
After repurposing the content (pictures, videos, graphics, etc.) of curriculum courses for microlearning, work on the user interface. Redesign it to make it as simple as possible for the convenience of employees who take the modules. In online training/e-learning courses, you may have several buttons such as Play, Pause, Forward, Backward, Next, blinking icons, etc. But, while adapting it to microlearning, use buttons cautiously, otherwise they can lead to learner-distraction and make the navigation process complex.
6. Make it compatible with multiple devices
While redesigning ILT and online courses to microlearning, you need to consider employees' convenience. You need to provide the flexibility and choice of devices to your course takers. Most microlearning modules are meant to be accessed from mobiles. Therefore, ensure your modules fit and look good on smaller screens. Applying responsive design and migrating to HTML5 will make your online/e-learning courses compatible with multiple devices.
If you follow the above six steps, simplifying lengthy curriculum course content into microlearning modules becomes very simple. With microlearning, your employees will get highly effective training and improve their performance and achieve the set business goals.
Have more questions on converting lengthy courses into microlearning modules? Contact us.
Hope you liked the post. Have something to say! Please do share your views.