The Good, the Bad, and the Ugly of Cloud-based LMS for Online Training
Are you considering investing in a cloud-based LMS? Find out what a cloud-based LMS can and cannot offer, before you make the decision to invest.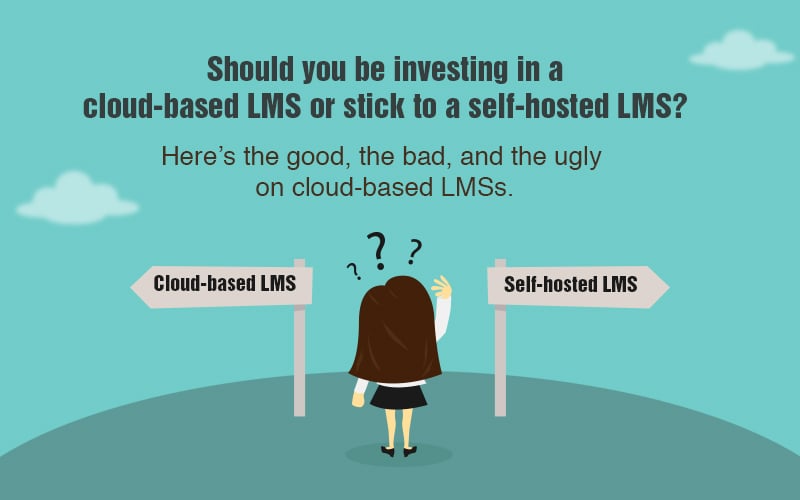 Are you ready to say adios to your current Learning Management System (LMS)? Do I hear a "Why should I?" from you? One look at these statistics and you'll come around to my way of thinking.
According to the Global Next Gen LMS Market Research Report by Technavio, 80% of organizations will move to a cloud-based LMS by 2020. That's not all, according to a report from Docebo, 58% of organizations are dissatisfied with their current LMS because it does not meet their business needs.
The global LMS market is slowly but surely moving toward adopting cloud-based or web-based LMSs. Unlike a self-hosted or installed LMS that's run on a server within the organization, a cloud-based LMS resides on the service-provider's servers and is offered as a service. A big plus is that it does not require investing in additional software or hardware.
Cloud-based LMS: Do You Really Need It?
This Will Help You Decide!
What's Nice?
Utilization isn't rocket science
Installation is smooth sailing
IT support is always available
Scalability is as easy as a breeze
Cost of implementation is crystal clear
Security is beefed up
What's Not So Nice?
Customization is limited
Control is restricted

Integration with other software isn't easy
So, should you be considering investing in a cloud-based LMS or switching to one (if you already have a self-hosted LMS)? Here's more information on cloud-based LMSs to help you decide on whether or not to make the switch.
What's Good about a Cloud-based LMS?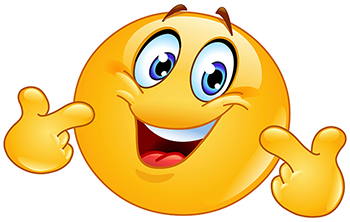 1. Utilization isn't Rocket Science
With a cloud-based LMS, you can say goodbye to your outdated, clunky, and not very user-friendly LMS. That is not to say that all self-hosted LMSs are difficult to navigate or complex to use. It's just that the interface of a cloud-based LMS is much simpler – in fact, it feels just like logging into just any website or web-based application.
For modern learners who are used to accessing social media platforms such as Facebook and Twitter, a cloud-based LMS would seem like just any other online platform. It also makes eLearning accessible anytime, anywhere, in just a few clicks.
2. Installation is Smooth Sailing
If you have been in eLearning development, training, or LMS administration for some time, you'll recollect that a decade ago, installing an LMS was a long and complex procedure. Installing a self-hosted modern LMS may not be as difficult or time consuming, but it does require dedicated infrastructure as it needs to be installed on a server within your office space.
A cloud-based LMS offers hassle-free installation. In fact, investing in a cloud-based LMS doesn't require specific hardware or specific software. You simply login to the web-based interface, upload your courses, and you're good to go!
3. IT Support is Always Available
Unlike a hosted or on-premises LMS, a cloud-based LMS doesn't need a dedicated IT team for implementing and managing the LMS. You don't have to worry about its maintenance either. Most service providers offer 365-day support and backup facilities.
Because a cloud-based LMS is provided as a SaaS (Software as a service) model, the LMS software is hosted on servers at the service provider's end (not in-house). This also ensures you get the latest updates on the LMS software and have access to the most recent version.
4. Scalability is as Easy as a Breeze
As your business grows, so does the number of employees accessing the LMS. So, you need to make a considered choice here. Both cloud-based and hosted LMSs are scalable, but a cloud based one is more easily scalable and works well for organizations of all sizes.
With a self-hosted LMS, you have to keep checking if the server can accommodate the increased load of additional users. If it can't, you might have to invest in additional infrastructure.
With a cloud-based LMS, you can avail a pay-as-you-go facility which means you pay according to the number of users accessing the LMS. When you need to increase their number, it can be done quickly by the LMS service provider.
5. Cost of Implementation is Crystal Clear
With a self-hosted LMS, there are additional costs involved if the server runs into problems or if you need to scale up LMS access. For instance, if you need to scale up your LMS for mobile learning (if it doesn't provide support already), you'll have to consider the use of additional plug-ins or switch to an LMS that supports mobile learning, which involves additional expenses. It's not easy to predict the cost involved in implementing and maintaining a self-hosted LMS.
With a cloud-based LMS, the service provider will take care of whatever needs to be done to get your L&D efforts up and running, and if you are clear with what you want, you'll know the implementation costs upfront.
6. Security is Beefed Up
There's a misconception that only hosted LMSs are secure as the data resides in-house and you have an internal team taking care of security, backup, and maintenance. Some organizations use a self-hosted LMS because their security policies are against data residing on a cloud.
But as I said, that's a misconception! Cloud-based LMSs have evolved over the years and the latest versions are all highly secure and reliable.
Now that we've discussed what's good about cloud based LMSs, let's find out what's not so good about them.
What's Not So Good About a Cloud-based LMS?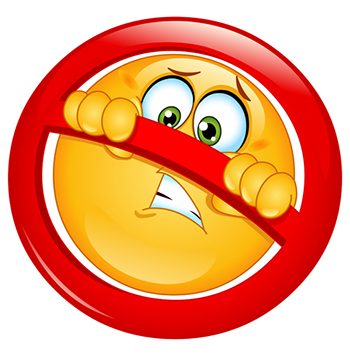 1. Customization is Limited
A self-hosted LMS allows extensive customization. For example, you can include a functionality to track blended learning programs that include both face-to-face training and self-directed eLearning. You can customize automated emails and reports.
On the other hand, customization on a cloud-based LMS is restricted only to cosmetic changes –you can personalize the LMS dashboard or change the color scheme and that's it!
So, if you're looking for extensive personalization in terms of functionality, a cloud-based LMS may not be right for you.
2. Control is Restricted
With a cloud-based LMS, you don't have sole control as the LMS does not reside on your premises and also because most cloud-based LMS vendors may not share the source code. If you need additional support, you need to approach the vendor.
3. Integration with Other Software Isn't Easy
What if you want your LMS integrated with other systems in your organization, for example, the HRIS?
Some organizations might want to go for an extended enterprise LMS that can deliver eLearning or microlearning content to sales partners and customers. This kind of mix and match is easier with a self-hosted LMS.
Though recent cloud-based LMSs do support enterprise tools and provide inbuilt support for integration with specific software, integration isn't a very smooth process (at least not as yet).
Now that you know what's good and not so good about a cloud-based LMS, here's a quick reference to help you choose between a cloud-based and self-hosted LMS.
| | |
| --- | --- |
| A Cloud-based LMS makes sense when you… | A Self-hosted LMS is for you when you… |
| Need quick installation and deployment of training | Need extensive customization and complete control over the LMS |
| Don't have in-house IT expertise | Have a dedicated IT team for LMS support |
| Need to scale up | Need integration with multiple external tools or software systems |
| Need to know the cost of implementation upfront | Don't mind additional costs in case of server issues or to scale up LMS access |
Wrap Up
Before you invest in an LMS, list down your expectations from an LMS and then see which one is the best match. For organizations looking at quick deployment of training, and making learning accessible anytime, cloud-based LMSs have become a game-changer.
If you're looking for extensive customization and control or integration with other enterprise systems in the organization, a self-hosted LMS offers more flexibility. If that's not required, then switching to a cloud-based LMS makes sense.
Whatever your choice, it's time you bid goodbye to outdated LMSs and switch to modern LMSs that provide improved learning experiences. If you've already invested in an LMS and need quick help with eLearning implementation, check our eBook '32 eHacks to Jumpstart Your eLearning'.