7 Seasoned Steps To Choose The Right Learning Management System (LMS)
Looking to invest in a Learning Management System to streamline your training programs? The seven steps listed in this blog post will help you select the right LMS based on your organizational needs.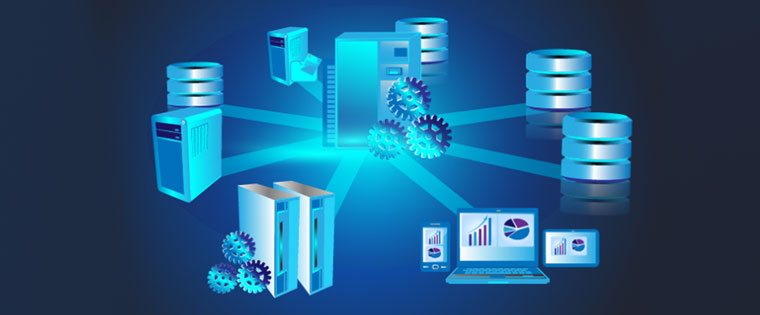 Looking for a Learning Management System (LMS)? Not sure which one to go for? Let your worries rest in peace and read on. An LMS is a system that manages, documents, tracks, reports, and delivers e-learning courses or training programs. When an LMS can do so much to ease your training process, it pays to put in some efforts to choose the best one in the market. Let's look at the 7 steps that'll help you select the right LMS for your training needs.
1. Create a Request For Information (RFI)
When you think about owning an LMS, think about a RFI. It should involve all your requirements and ensure every requirement poses vendors two to six queries. Specify that you need in-depth description of how their product will satisfy your need. For instance, if you are looking for offline access to your online courses, you can pose a question on whether their LMS has a feature that permits offline access.
2. Evaluate Vendor Responses
Once the RFI is ready, send it with a due date to your chosen vendors for their response. The vendor responses can then be evaluated by allotting scores. The top scorers can then be shortlisted for the next selection criteria, which is, Demonstration.
3. Request for Demonstrations
Here comes your chance to give LMS vendors the centre stage, where they get to display their product and the features they claim it has. But you should focus on how far their product fits in your organization's training needs. So you have every right to raise queries about their product that you think matter in making the final selection of the LMS.
4. Ask for a Test Drive
Never shy away from asking your LMS vendor for a test drive of their product. You can ask them for logins to sandbox so that your team can gain some practical experience on their LMS. This helps you experience the software and analyze whether your training needs align with your vendor's products.
5. Take User References
To get a wider insight of how a particular LMS works, you can approach customers who are already using the LMS supplied by your prospective vendors. Have a conversation with them to take a deeper look at the product features, benefits, loopholes, etc. You can also know the vendor response to issues posed by the users. This narrows down your hunt for the LMS vendor.
6. Conduct a Financial Check
It is always good to conduct a financial check on your vendor. Choosing a vendor with a sound financial background can ensure better product support. It also assures a scope of product research and development in the future.
7. Check – Money Matters
You can send a Request For Proposal (RFP) to the chosen vendors to get their best price quotes. Take your time in comparing their prices, delivery, and implementation schedules. You can negotiate, and once you are satisfied that every dollar you are going to invest on the LMS is worth-spending, you can go for it.
Choosing the right LMS is indeed a daunting task. But if you follow the seven step process, you will land up in a safe zone. The right LMS can ease training content management and you can breathe a sigh of relief. In case you don't have online courses and still wish to have a LMS for managing your existing training material, you can. Go ahead and streamline your training activities.