Claro – Is This the Authoring Tool You Need?
Know the benefits and limitations of Claro, a well-known cloud-based e-learning development application.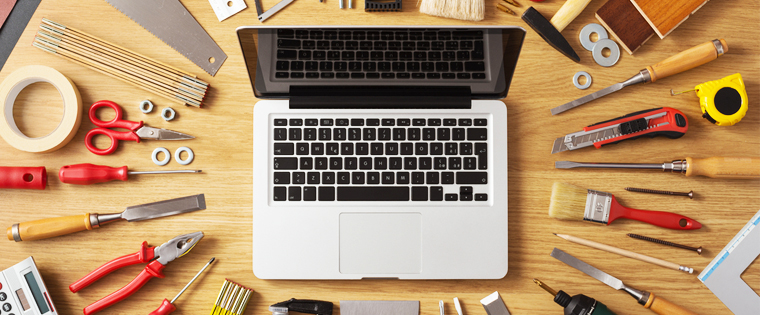 For years, companies across the world used desktop-based course authoring software to develop e-learning resources. These applications have to be installed on the "local" drives of PCs, and the costs are high, as they can be used only by one user, at a time.
The advent of cloud-based technologies provided a solution to this problem. An e-learning development application, based on cloud technologies need not be installed on a computer. These authoring tools are hosted online, and all that is required to access them is an Internet connection. The course developer needs to login to an authoring tool available online, perform the online course development activities, and save the output to the cloud. It is as simple as that.
One of the most popular cloud-based authoring tools is Claro. This web-based rapid authoring tool, developed by dominKnow, comes with various features that help create online learning materials in the cloud. Today, we will look at the features of Claro and examine its limitations, to see if this e-learning development software is the right choice to meet your technology-enabled learning needs.
Features of Claro
Ability to develop good courses for the mobile
We live in the mobile age. Today, most people access online content through their smartphones and tablets, and e-learning courses are no exception. Therefore, it is important to develop courses that can be accessed seamlessly on these devices.
You can use Claro to develop good learning resources for the mobile. The rapid authoring tool allows you to publish courses to the HTML5 format, which can be accessed on any smartphone and tablet in a hassle-free manner.
Facility to review courses and provide feedback in real time
It is a well-known fact that good coordination between stakeholders and developers of e-learning projects goes a long way in enhancing the efficiency of online course development. But, in many cases, online course development projects suffer from poor collaboration between the parties. This is because the stakeholders and reviewers are spread across the world, and the differences in time-zones often act as barriers to proper coordination.
Claro helps overcome this problem in an effective manner. As the e-learning development tool is hosted online, stakeholders/reviewers of an online course can access the application anytime, anywhere, and this helps prevent delays in reviews of the course. Consider the following scenario.
An e-learning developer in India has completed the day's work and published the output to the cloud, using Claro. The end of the day in the Asian country is a new morning in the United States, where a stakeholder of the e-learning project has just started his workday. The stakeholder logs in to Claro, goes through the course, and suggests a few changes to the online learning resource. That night (morning in India), the e-learning developer incorporates the changes desired by the stakeholder and forwards the learning material for the latter's approval.
Offers templates that make the development of online courses simple
One of the biggest challenges in developing an e-learning course is creating interactivities and assessments to evaluate learners. Before the advent of rapid authoring tools, e-learning developers had to build these vital components from scratch. Considerable time and effort were needed to develop an online course, and as a result, e-learning development expenditures were quite high.
You can use Claro to overcome this problem. The rapid e-learning development application comes with various in-built templates which make the development of e-learning interactivities simple. You can also use Claro to develop good online assessments with little effort. The authoring tool has a large library of ready-to-use web pages which help create e-learning assessments in no time. Furthermore, you can embed audio and video elements in the assessments.
Hundreds of built-in graphics that make e-learning visual design easy and quick
Often, developers of online courses have a tough time finding the right visual elements for their learning materials. In many cases, companies have to purchase copyrighted images, increasing the cost of course development.
This problem can be resolved by using Claro. The online rapid authoring tool comes with a library of images and graphics. These assets can be used to meet your e-learning visual design needs in an easy, affordable, and convenient manner.
Conversion of PPT files into web-based courses is a cakewalk
PowerPoint is one of the most widely used tools to develop instructor-led training (ILT) materials. Many companies intend to convert their classroom learning resources in the PPT format into online courses, to provide flexible, cost-effective training.
You can use Claro to convert PowerPoint presentations into good courses for the web. The cloud-based e-learning development software allows you to import PPT files and incorporate online learning activities and add assessments to develop good online courses, rapidly, with minimum effort.
Limitations of Claro
Having seen the various useful features of Claro, let us now proceed to examine its limitations:
Claro is an online tool, and this means you need to have a good Internet connection to work effectively with it. In the absence of adequate bandwidth, it is difficult to make proper use of this rapid authoring application.
The possibility of developing interactivities is limited, compared to other rapid authoring tools such as Articulate Storyline and Adobe Captivate. Similarly, Claro offers less flexibility in terms of developing assessments compared to these two e-learning development applications.
Another great drawback of Claro is that you can use the templates only in their pre-set screen sizes, and the pre-set screen sizes of the templates may not always meet your requirements.
Although Claro allows users to incorporate video and audio elements in online courses, it lags behind other tools such as Lectora Online and iSpring Suite in terms of providing support to these elements.
Claro has limited ability to develop simulations of computer-based applications, and as a result, most e-learning developers use other tools such Adobe Captivate to develop e-learning courses on software applications.
You can use Claro to develop courses for the mobile and facilitate hassle-free collaboration between stakeholders. However, you need to think twice about using the tool if you need flexibility in terms of customizing e-learning templates and wish to use video and audio elements extensively in your online course.