5 Questions to Ask Yourself Before Choosing a Translation Vendor
This blog provides training managers a quick checklist to follow before selecting an e-learning translation vendor.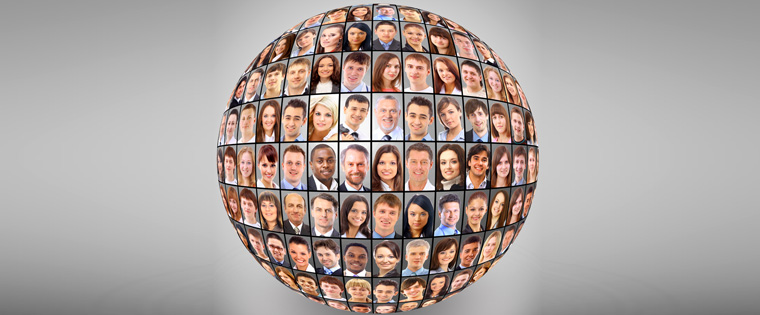 Did you know that several large organizations have had to face the flak for errors in content translation?
In the early 1960s, Pepsi wanted to convert the slogan "Come Alive! You're in the Pepsi generation", to Chinese, for its marketing campaigns in China. When the text was translated, the meaning it conveyed was, "Pepsi brings your ancestors from the grave".
In 2009, HSBC had to spend $10 million in rebranding a campaign that went awfully wrong. Its catchphrase "Assume Nothing" was mistranslated as "Do Nothing" in various countries.
Imagine the effect errors like this would have on e-learning programs. A global workforce has resulted in the need to translate an increasing number of online training programs in native languages.
As a training manager or L&D professional, your best bet would be to enlist the services of an e-learning translation vendor, who does the job of a professional translator.
Before you finalize a vendor to get the e-learning program translated, there are a couple of questions you need to ask yourself. This can help you develop an effective translated version of the online training program.
1. What are your organization's translation requirements?
Before you partner with a professional translator, assess the translation needs of your organization. Would the e-learning program require translation in one language or multiple languages? Make a clear list of requirements. Working with the same translation vendor for multiple languages has some benefits.
You get a quick turnaround on projects as the vendor understands your business
You get the feeling of hiring a professional translator who takes care of all the e-learning translation requirements in your organization. You do not have to contact multiple vendors for different languages.
You also stand a chance of getting discounts, depending on the volume of work.
Also, remember to factor in the budget for translation, as the cost to translate an online training program depends on its word count.
2. Who is the target audience?
Knowing your target audience gives you a better idea on the scope of translation. Spanish, Portuguese and French texts are longer, while text in Hebrew is shorter than the English equivalent.
You also need to give a thought to localization. Ensure that the content and visuals you have for translation suit the ethnic and cultural sensibilities of learners.
3. Have you identified all the content that needs to be translated?
Make a list of all the resources that need translation, it's not just text, it could be audio too. Apart from onscreen text for an e-learning course, there is a narration script for audio, headings on graphics, text on the e-learning interface, and text on navigation buttons that will need to be translated.
Ensure that you have the final version of the source e-learning program, as any changes required after that will cost additional money. Putting together translation-ready content helps the professional translator deliver an effective and accurate translation.
4. Do you have a style guide?
Following a style guide can foster better understanding between you and the professional translator. Avoid using jargon or phrases that do not translate well or may result in inaccurate translations. In case you do not have a style guide in place, you can make a list of words that need to be avoided. For example, if you need to get an online training program designed for the pharmaceutical industry, and you are also considering a French translation of the course, you might want to avoid the usage of the word 'drugs'. This is because the literal translation of the word 'drugs' in French would refer to an illegal intoxicant, instead of a pharmaceutical medicine.
5. How to zero-in on the right translation vendor?
In order to find the right professional translator for your online training requirements, there are a couple of criteria by which you need to evaluate the translation vendor.
Check the vendor's experience in e-learning translation
Check the number of languages that can be translated by the vendor
Understand the process followed by the vendor for effective translation
Check reviews and recommendations from the vendor's previous and existing clients
It takes serious planning to translate an online training program to multiple languages. Each translation project requires resources, timelines, and a budget to be set. Remember, partnering with the right professional translator can make your translated e-learning program more effective.
Do you have further questions to add to the list? Do so through the Comments section.