Adobe Captivate 9 or Lectora Inspire 16 – Who Is the King of the RCD Ring?
Adobe Captivate 9 and Lectora Inspire 16 are widely used to develop online courses. Here is a comparison of their responsive authoring capabilities.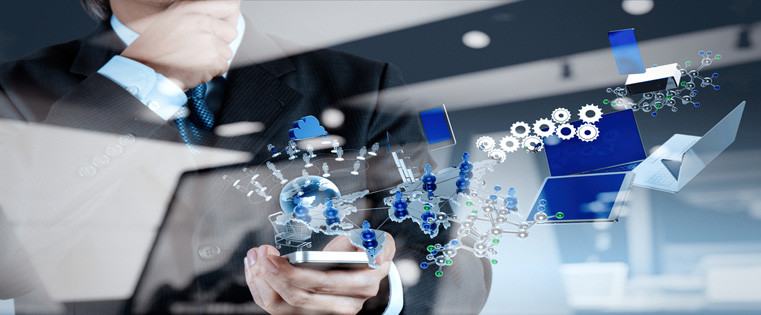 Gone are the days of developing multiple versions of the same course for different devices. Today, thanks to the e-learning development paradigm Responsive Course Development (RCD), companies need to create an online course only once and that can be made accessible on any device in a hassle-free manner.
How to develop a good responsive online course?
You need to focus on one of the most important aspects – choosing the right rapid authoring tool. A good rapid e-learning development application will enable you produce a highly quality e-learning product that provides optimal learning experiences on all devices.
Several rapid authoring software can be used to develop device-agnostic online learning content. Of these, Adobe Captivate 9 and Lectora Inspire 16 are the most widely used.
A survey conducted by the E-learning Guild revealed that these two rapid e-learning development software are used extensively by developers of self-paced technology-enabled learning materials.
To find out more about these tools and their RCD abilities, I talked to two veteran online course developers, Sohail and Naresh, of CommLab India, a firm providing e-learning solutions for the last 16 years. Here are the excerpts of the interview.
Many companies have developed several courses using the earlier versions of Adobe Captivate 9 and Lectora Inspire 16? How easy is it to convert existing e-learning content into responsive online learning materials using these rapid authoring tools?
Sohail: You can use Adobe Captivate 9 to make a course developed in older versions of the software, responsive. However, it takes a bit of time to convert the course. It takes about 10-15 days to make a 60 minute course responsive.
Naresh: Making courses developed using older versions of Lectora Inspire, responsive is a cake walk. All it takes is a few clicks to make the course device-agnostic, and once the course is responsive, you only need to make a few adjustments to ensure optimal viewing experiences on each target device.
One of the key strengths of rapid authoring software is their customization-friendly themes. Can we make necessary changes to the themes to suit various devices, using the latest avatars of Captivate and Lectora Inspire?
Sohail: Adobe Captivate 9 comes with a wide array of responsive themes which can be customized based on the clients' requirements. You can use the rapid online learning material development tool to save themes and re-use them across multiple courses.
Naresh: Lectora Inspire 16 too comes with several device-agnostic themes. You can customize them as per your needs to enhance the visual appeal of online courses.
Many responsive rapid authoring tools come with in-built media assets that make the life of an e-learning developer easy. How well do these two tools score on this count?
Sohail: The in-built resource library of Adobe Captivate 9 is inarguably the best. It contains more than 25,000 e-learning elements, including several responsive games, layouts and other assets which go a long way in the making of a good device-agnostic course.
Naresh: You can choose from over 2000 online course development assets pre-built into Lectora Inspire 16. The rapid authoring tool has layouts which are customized for specific devices, and these help develop courses fast and cheap. You can also customize these resources to suit your unique needs.
One of the key aspects of RCD is inheritance. What is the quality of device inheritance provided by Adobe Captivate 9 and Lectora Inspire 16?
Sohail: You need to make changes only to the "PC version" of the course, and the modifications automatically trickle down to other versions. This saves a lot of time and money.
Naresh: Modifications made to the desktop version of the course will be reflected in the version for tablets. And, if you make any changes to the tablet version, they will be inherited to the mobile phone version in the corresponding orientation.
How flexible are the two rapid authoring tools when it comes to re-sizing cross-device objects and scaling the size of text?
Sohail: Adobe Captivate 9 allows you to set the maximum and minimum sizes of objects used across various versions of the course. This enables you ensure the objects look consistent and provide good viewing experiences. Coming to scaling the size of text, the e-learning development software is very flexible and lets you use fonts of different sizes for different devices.
Naresh: It is simple to re-size objects using Lectora Inspire 16. You need to select the object and re-size it across all views in a proportionate manner using Ctrl+Shift+drag. However, it is not possible to use different font sizes for text in different versions of the course. This is a major limitation of the rapid authoring tool.
This is what Sohail and Naresh had to say about Adobe Captivate 9 and Lectora Inspire 16. Hope you enjoyed the post. Which rapid e-learning development tool do you use to create responsive online courses? We'd love to know.