Why MOODLE Is the Best Course Management Software
Check out this post to know why MOODLE is the ideal software to manage your online courses.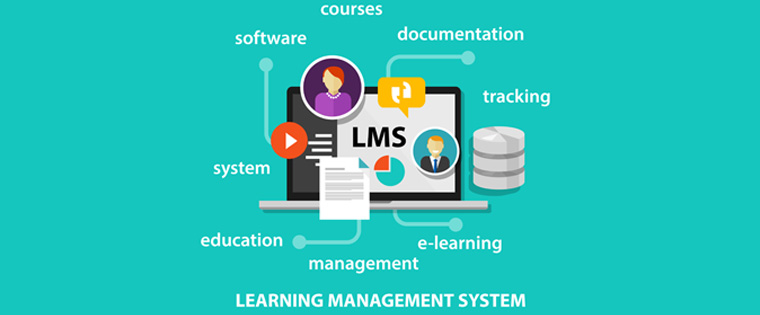 The market for corporate e-learning solutions is growing steadily. A study by Technavio revealed that this market would register a compound annual growth rate (CAGR) of 11.41% between 2016 and 2020, touching the USD 31 billion mark by the end of 2020.
How can companies make the best use of the technology-enabled learning format? What does it take to deliver and manage online courses effectively? They need to implement a Course Management System (CMS).
A CMS is a software application that helps companies store and manage course materials in a seamless, effective manner. CMSs allow users with appropriate permissions to view and edit learning content. Today, most course management software products come with enhanced learning management capabilities that enable firms to track learner progress, assess learners online, and generate reports to evaluate the effectiveness of training.
One of the most widely used software applications for managing courses is MOODLE (Modular Object Oriented Dynamic Learning Environment), which is power-packed with various features. You can use the application to:
1. Manage Online Courses in a Cost-effective Manner
MOODLE is an open-source software application, and this means you need not pay any licensing fees to manage your courses. The developers of MOODLE don't impose any restrictions on access to its code and don't charge users if they use their product for non-commercial purposes. This makes MOODLE very cost-effective compared to proprietary CMSs. Even the cost of hiring third party providers to set up and customize MOODLE turns out to be less than a proprietary CMS.
2. Meet the Needs of Growing Businesses
As your business grows, so does the number of your learners. MOODLE is highly scalable and goes a long way in meeting your burgeoning course management needs. This software product can be used to meet the needs of organizations of all sizes, with learner populations ranging from a few dozen to more than one million, delivering seamless performance.
3. Use Hundreds of Plug-ins to Perform Various Functions
A plug-in is a software component that adds a specific feature to an existing software product, without disturbing the latter's existing functionality. Hundreds of plug-ins are available for MOODLE, which enable you to perform various tasks such as detecting plagiarism in your e-learning content.
4. Integrate Training with Other Enterprise Functions
It is important to facilitate effective "communication" between the course management application and other enterprise tools such as your ERP system and CRM software, to enable the hassle-free flow of information. MOODLE can be integrated with various enterprise platforms such as SAP, Oracle, Workday, SalesForce, SugarCRM and so on.
A CMS goes a long way in managing online courses effectively, thereby maximizing the ROI on training. The capabilities of MOODLE discussed in this post make it the best software to manage e-learning courses. What do you think?