Why MOODLE Is the Most Widely Used LMS
Find out why MOODLE is the most widely used Learning Management System (LMS).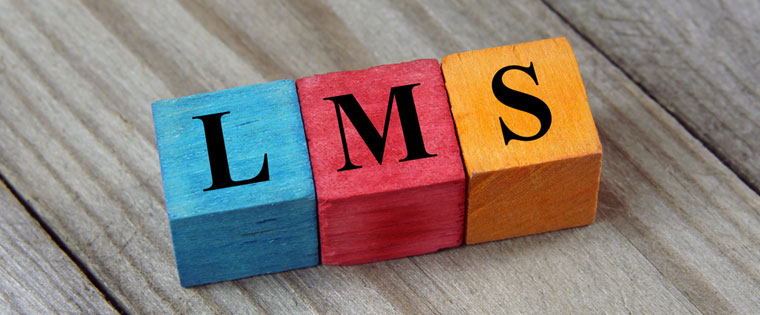 Do you wish to make the best use of your e-learning materials? Are you looking for a means to deliver online training programs effectively? Do you wish to get the best ROI on your training dollar? Well, you need to use a Learning Management System (LMS).
An LMS is a computer system that enables you host, manage, and track your e-learning courses. It can be used to facilitate seamless access to technology-enabled learning courses and generate certificates upon their successful completion. You can use an LMS to come up with anannual training calendar for each of your staff members and list all current and upcoming training programs. The software application can be customized according to your needs, to generate course-wise and learner-wise reports, which help evaluate the online training program and improve its effectiveness.
One of the most widely used LMSs is Modular Object-Oriented Dynamic Learning Environment (MOODLE). According to a recent report by Capterra, this LMS is used by more than 89 million people, higher than any other LMS. Let us now look at a few features of MOODLE that make it the preferred choice of the corporate training world.
Open-source learning platform – Enabling cost-effective learning management
MOODLE is an open-source LMS. The developers of MOODLE provide full access to its code and do not charge users if they use their product for non-commercial purposes. This makes MOODLE very cost-effective compared to proprietary LMSs. Even the cost of hiring third party providers to set up and customize MOODLE turns out to be lesser than a proprietary LMS.
Highly flexible in terms of scalability – Meeting the needs of growing businesses
As your business grows, so does the number of your learners. MOODLE is highly scalable and goes a long way in meeting your burgeoning learning needs. This powerful LMS can be used to meet the needs of organizations of all sizes, with user populations ranging from a few dozens to more than one million, delivering hassle-free performance.
Good support to Web 2.0 tools – Paving the way for effective collaborative learning
MOODLE supports a wide variety of social learning tools. Learners can collaborate using blogs, discussion forums, podcasts, social media, offline messaging, and email communications. The LMS also enables sharing of resources and comes with a collaborative assignment tool. MOODLE also facilitates real-time collaboration through chat, live web conferencing, etc.
Hundreds of plug-ins available – Performing a wide range of functions
A plug-in is a software component that adds a specific feature to the existing computer system, without disturbing the latter's existing functionality. Hundreds of plug-ins are developed for MOODLE to perform various functions, ranging from creating assignments to detecting plagiarism in the learning content. This makes the LMS very flexible in terms of functionality.
Easy integration with other enterprise systems – Facilitating seamless flow of information
You need to make sure your LMS "communicates" effectively with other enterprise applications such as your ERP system and CRM software. MOODLE can be integrated with various enterprise platforms such as SAP, Oracle, Workday, SalesForce, and SugarCRM and so on.
MOODLE is an open-source LMSand enables companies manage their learning programs in a cost-effective manner. It is highly scalable and supports a wide variety of collaborative learning tools. Hundreds of plug-ins have been developed for MOODLE, which can be used to perform various functions. The LMS can be integrated easily with other enterprise software. Indeed, these features make MOODLE the preferred choice of the L&D community. What do you think?