Moodle – The King of Affordable LMSs
Planning to use a cost-effective LMS? You need to go for Moodle. Read on to find out why.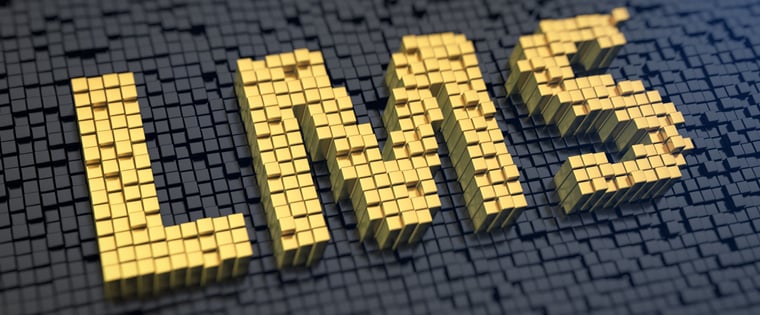 In recent years, several companies have cut their L&D budgets. According to the 2016 Training Industry Report, published by The Training Industry, only 37% of organizations increased their training budgets. To deal with financial constraints, many organizations are looking for cost-effective software applications, to meet their learning management needs.
Are you too planning to go for an affordable learning management system (LMS)? I suggest you go for Modular Object-oriented Dynamic Learning Environment (Moodle), one of the world's most popular LMSs. Here's why.
1. Moodle is an open-source learning management platform
The developers of Moodle offer their product free of cost to organizations which don't use it for commercial purposes. This makes the LMS very cost-effective. Even the expenditure incurred to hire third party firms to set up and customize Moodle is less than the price of a proprietary LMS. Furthermore, the source code of this application is open to all, and this means you can tweak it as you want, to meet your unique learning management needs.
2. The interface of Moodle is simple
Moodle is one of the few open-source LMSs that have a very simple and intuitive Graphical User Interface (GUI). This makes it very easy for trainers and instructors, with little technical knowledge, to work with it. The dashboard of Moodle can be customized to make it easy-to-use.
3. The developer community of Moodle is large
Unlike many open-source LMSs, Moodle has a large, vibrant developer community that plays an active role in improving the software and ensuring it is up-to-date. Members of the community perform various tasks such as evangelizing the affordable learning management platform, preparing documentation, and helping users customize the software.
4. Support to more than 200 languages
We live in the age of globalization. Moodle is the perfect tool to manage training programs for your international, multilingual workforce. You can use the cost-effective learning management software to deliver courses in 200+ languages. This feature makes Moodle unique among open-source LMSs.
5. Hundreds of plugins are available
A plug-in is a software component that adds a specific feature to an existing software product, without disturbing the latter's existing functionality. Moodle is one of the few affordable LMSs for which several hundreds of plugins are developed. These plugins can be used to perform a wide variety of tasks, such as detecting plagiarized learning content.
6. M-learning is well supported
Moodle was one of the first open-source LMSs to provide good support to delivery of learning through smartphones and tablets. The developers of this cost-efficient training management software have come up with a mobile app called Mobile Moodle which is downloaded onto mobile devices running on Android, iOS, and Windows operating systems. Check out this informative resource to know the features of Mobile Moodle.
7. Excellent tracking and reporting capabilities
You can use Moodle to track the progress of your learners in a very effective way, thanks to its wonderful capabilities. The affordable LMS comes with the best-in-class grading capabilities. You can set conditions in activities that restrict the entry of learners. You can also set standards of completion for training activities. Furthermore, Moodle can be used to generate a wide variety of reports that provide valuable insights into the learning activities of your people.
These features have made Moodle immensely popular with the L&D fraternity. Indeed, it is the king of affordable LMSs. Isn't it?