The Top 4 Authoring Tools for Mobile-Friendly eLearning Courses
Nowadays, computers and mobile phones are evolving with newer and better capabilities to adapt to people's changing lifestyles. Here's how to create mobile-friendly eLearning courses using authoring tools such as Rise, dominKnow, Lectora, and IsEazy.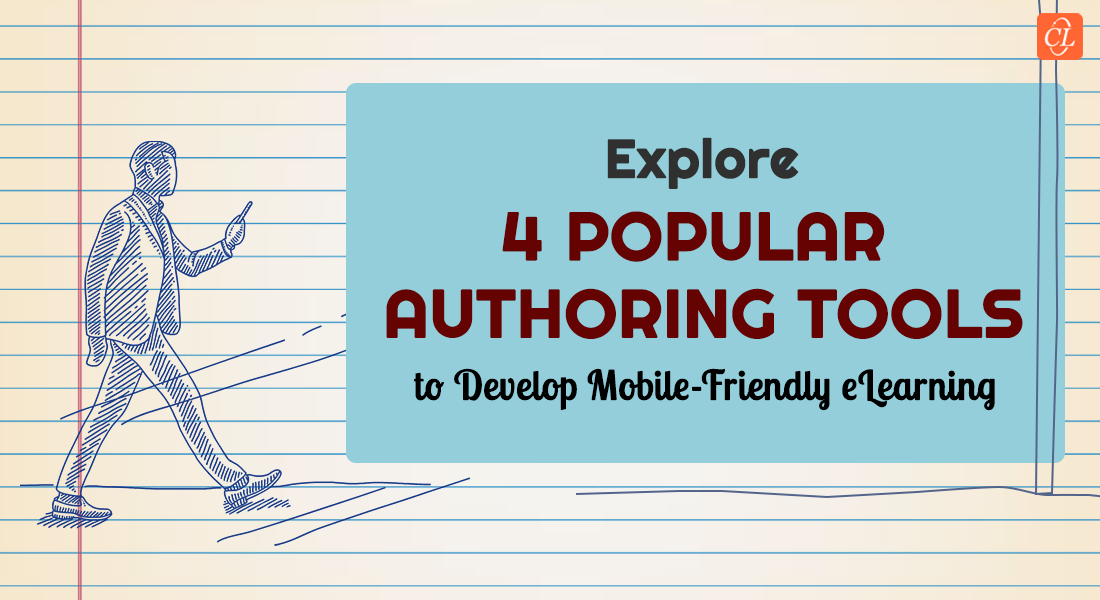 For some time now, rapid eLearning has been the primary solution when it comes to overcoming challenges in training. Whether it's moving from classroom training to eLearning courses, converting Flash courses to HTML5, translating eLearning courses, or building microlearning modules, rapid eLearning has answers for every challenge faced by trainers.
The Top 4 Authoring Tools for Mobile-Friendly eLearning Courses are:
Articulate Rise
domiKnow
Lectora
IsEazy
You can utilize any available authoring tool to design fun and engaging eLearning courses. However, they aren't all the same. Each authoring tool has various features and capabilities. Each feature has its own set of benefits and drawbacks. The different types of authoring tools perform different roles in eLearning design and production. You need to consider your training requirements before deciding which authoring tool you should use.
Read on to discover the most capable authoring tools used to design mobile-friendly eLearning courses.
The Top 4 Authoring Tools for Mobile Friendly eLearning Courses
Articulate Rise
Articulate Rise is a cloud-based authoring tool that is a component of the Articulate set of applications.
Articulate Rise simplifies the process of eLearning course development. Articulate Rise develops courses to be adaptable to mobile phones and devices. You can use the inbuilt tools of Articulate Rise to construct interesting menu layouts, interactivities, and question slides. This tool also has the ability to import photos, audios, and videos from other sources. When you design your course on the desktop, Articulate Rise will automatically adjust your content to be displayed with clarity on laptops, tablets and mobile devices too. However, we are not able to create fully customized slides and interactivities on this authoring tool.
domiKnow
dominKnow is an an online cloud-based authoring tool with a completely responsive grid box system. All of the photographs, audios, and videos that you use to design your course can be saved on dominKnow's cloud storage. You need to create your slides using rows and columns owing to dominKnow's grid box system.
You are not given the ability to freely move around your content as it must be modified to fit within rows and columns. All content that is designed for the desktop can be modified for tablets and mobile devices. You can send your courses for review and any feedback received can be updated using the review link in dominKnow.
Lectora
Lectora is another appropriate authoring tool to design responsive eLearning courses. There are two ways that Lectora can be accessed. It can be used offline through the install version or online through the internet version. In the online version, you can review a course with your customer using the review link. This is not possible in the offline or install version. There is a fixed display in both versions, and you can adjust the size of your course content accordingly. As Lectora does not use a grid box system, you can easily move around and display photos, audios, and videos anywhere you like.
IsEazy
IsEazy is a simple and easy to use cloud-based, online and mobile-friendly authoring tool. It is used to design focused, creative and dynamic eLearning courses. Courses that are developed on desktop mode using IsEazy automatically adapt to laptops, iPads, and smartphones. IsEazy comes with a large variety of in built templates and interactivities that can be modified to make your eLearning course more engaging.
Conclusion
By using these efficient authoring tools, you can develop excellent, easy to understand and exciting eLearning courses. There are many more authoring tools that you can discover along the way. Read through this practical guide for more insights on the various aspects of eLearning course development.