4 Reasons to Convert Your Legacy E-Learning Courses Using Articulate Storyline
This blog will list the reasons to use the authoring tool, Articulate Storyline to convert flash-based courses.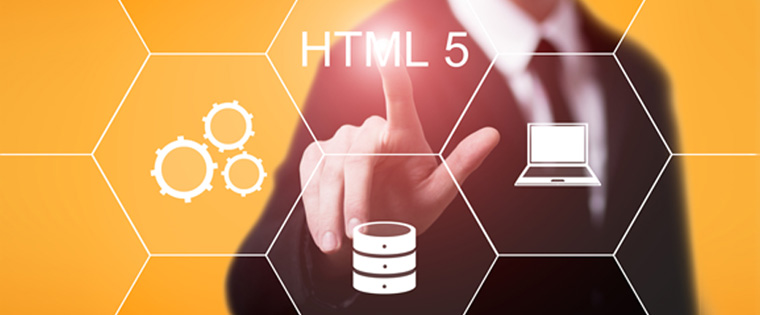 Smartphones have become the go-to choice for learning on the go. And this rapid expansion in the use of tablets PCs and other mobile devices to access learning content has pushed Adobe Flash into oblivion. Because most modern browsers – both desktop and mobile – don't support Flash. And with many an organization willing to bet their money on BYOD (Bring Your On Device), it's safe to say Flash is no longer preferred.
But many companies, who have a huge backlog of online courses developed in Flash, are worried that their investment in these courses could go down the drain. What do you reckon these companies should do?
Well, choosing an authoring tool that can give a new "lease of life" is the key to thwarting the dire consequences of this problem. And Articulate Storyline is one of the best tools for the conversion of Flash-based courses.
Why use Articulate Storyline to convert your flash-based e-learning courses?
Here are four reasons you should use Articulate Storyline to convert your legacy courses.
Reason #1: Flash-like interactions without a single line of code
Re-creation of Flash-based courses is believed to be a complicated task, but with the arrival of authoring tools such as Articulate Storyline, it's no more a herculean task.
One of the secrets to making any online learning effective is to use just the right amount of interactions in order to keep the learner hooked and engaged. And with Storyline, you can create Flash-like interactions with little effort. You can use Triggers, Slide Layers, States, and Variables to build even the most complex interactions, without coding.
Reason #2: Compatible with multiple devices such as desktops, iPads, and Smartphones
Storyline courses can be published as HTML5 output, enabling your people access them on their mobile devices. For instance, you can publish your course to the Articulate Mobile Player (AMP), a native app available for iOS and Android devices.
Although Articulate Storyline produces HTML5 output, it still doesn't support responsive e-learning where the content is tailored to fit the screen dimensions of the user's device. However, Articulate has published a whitepaper that lays out their approach to mobile and responsive design.
Reason #3: One-click publishing for various e-learning standards (SCORM, AICC)
If you host your e-learning courses on a Learning Management System (LMS), then you may be aware of AICC and SCORM. SCORM and AICC are learning technology standards that determine how e-learning courses interact with Learning Management Systems (LMSs). Articulate Storyline allows you publish your online learning courses to these e-learning standards with a single click.
Reason #4: Has a very short learning curve
Storyline is an application with a PowerPoint-like interface. If you are familiar with PowerPoint, then you're going to feel comfortable using Articulate Storyline. This goes a long way in making sure you quickly get on with developing e-learning, without spending too much on learning how the tool works.
The lack of mobile support for your e-learning courses will not only adversely impact your investment but also, more importantly, your learners. If you're looking for a tool that will give your Flash-based courses a new lease of life, Articulate Storyline fits the bill perfectly.
You can create interactions using Storyline's in-built functions that are almost Flash-like; offer your courses on multiple devices using the HTML5 output it produces; make your online learning SCORM- and AICC-compliant using the default options, and all this without investing too much time learning the tool.
Is there a reason you're still sticking to Flash for developing your-learning courses? Well, let me offer you this informative resource – Articulate Storyline for Building E-learning Courses – which will make you re-think about Flash.