Articulate Storyline 2: A Year in Review 2016
In this blog, we'll look at each of the changes that have been made to Storyline 2in the past 12 months and understand why it's among the best authoring tools this year.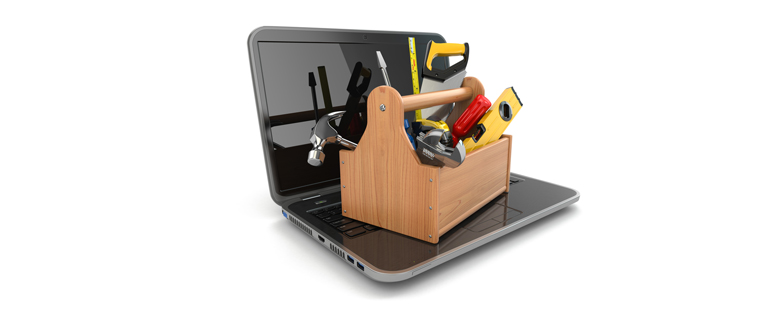 We've come to the end of 2016, and throughout the year, we've seen various authoring tools battling it out to prove their worth. At times, I feel the e-learning community works by trial-and-error, working its way around different tools and eventually settling for the one that's most user-friendly and packs a punch. (I may be completely wrong.) One thing is for sure, though. There's so little room for error that tools today can hardly afford to go wrong.
Articulate Storyline 2 is one tool that has time and again shown its worth. It listened to its customer base, and introduced meaningful changes and updates, placing it among the top choices for e-learning courseware development.
Here, we'll look at each of the changes that have been made to Storyline 2 in the past twelve months and understand why it's among the best authoring tools this year.
There have been four updates to Articulate Storyline this year, twice in the month of May and once each in July and October. All of them have been point-releases (often called Builds) of Storyline 2.11, but significantly bigger in terms of functionality, as we'll discuss further.
Storyline 2.11.1609.3020 (Released on October 4, 2016)
This build is the most recent update where a lot of issues related to object states, fly-animations, and DOM-based XSS Vulnerability were fixed.
Here's a brief account of all the changes:
Added notifications with instructions, denoting the new security feature for Flash player 23 or later. With this update, whenever a user attempts to play any published content locally, he will now be presented a spinning circle of a Flash player notification telling him that local playback of published content is disabled.
An issue with the newly created Storyline file's icon going blank is fixed.
A problem where built-in button states lost their states and format (text & color) upon saving and re-opening has been resolved.
Fixed an annoying bug where the hover states of default buttons went haywire after localizing the Storyline interface to French or Chinese.
Solved the "Align to Playhead function issue" which pushed back the End position on the timeline further each time a user used the function.
Fly-in animations now work seamlessly for shuffled answer choices in HTML5 output.
Storyline 2.10.1607.1221 (Released on July 26, 2016)
Ensured a smooth playback of YouTube or Vimeo videos in full screen.
GIFs played from the beginning of the animation in Flash, which prior to this update began from where it was last paused.
Font format and sizes don't lose their defined values anymore.
You can now navigate through the player elements even when the playback buttons (previous/next) are disabled.
Prior to this update, the number of slides viewed by the learner always returned a score of 0% to the LMS. This was a major issue, especially when trainers wanted to measure their online activity, but couldn't.
Storyline 2.9.1605.1919 (Released on May 23, 2016)
This release was not a major one but saw some significant issues being fixed.
In earlier versions, when enabling player notes in published Storyline projects, users would end up with their slide titles spilling over the separator line at the top of the player notes tab. This occurred due to lengthy slide titles (requiring three lines at the top of the notes pane in the player). Well, this update fixed the problem.
This update also took care of the HTML quiz problem where learners couldn't fill in the question if they accidentally submitted a question without selecting a response.
Storyline 2.8.1605.515 (Released on May 15, 2016)
The release in May was the first release of the year for Storyline, and it had some serious problems to take care of.
Users complained that while the Menu text appeared crisp, the text in Notes came out blurry and fuzzy. Most users felt it was probably due to poor anti-aliasing, because this particular problem was prevalent only in Storyline 2, and not in Storyline 1 (in which both the Menu and Notes text were noticeably clear and crisp). Its fix was part of this very update.
Exporting text to a Word document didn't always work the way it does now. It took a good chunk of this update to counter a basic problem.
MP4 audio files that were a part of PPTs could be easily imported.
As for exporting Word documents, it was not easy for videos to run entirely smooth on Google Chrome, especially when they were viewed over a mobile data connection on Smartphones. But after this update, everything was taken care of.
As you can see, Articulate did take quite a few attempts this year (four, to be precise) to make Storyline flexible. Each of the issues and their fixes we discussed may seem small and insignificant, but they played a crucial part in making it one of the popular tools of this year.
So, if you haven't tried this really useful tool to craft your e-learning, now might be a good time. It's better late than never. Here's a great resource – Articulate Storyline for Interactive E-learning Development – that will help you get started.