Are You Sure You Know Everything About Articulate 360 (and its Applications)?
Articulate 360's cool new features are gaining popularity in the world of eLearning. The applications discussed in this blog will help training managers save a great deal of time and effort and make eLearning development a pleasant activity.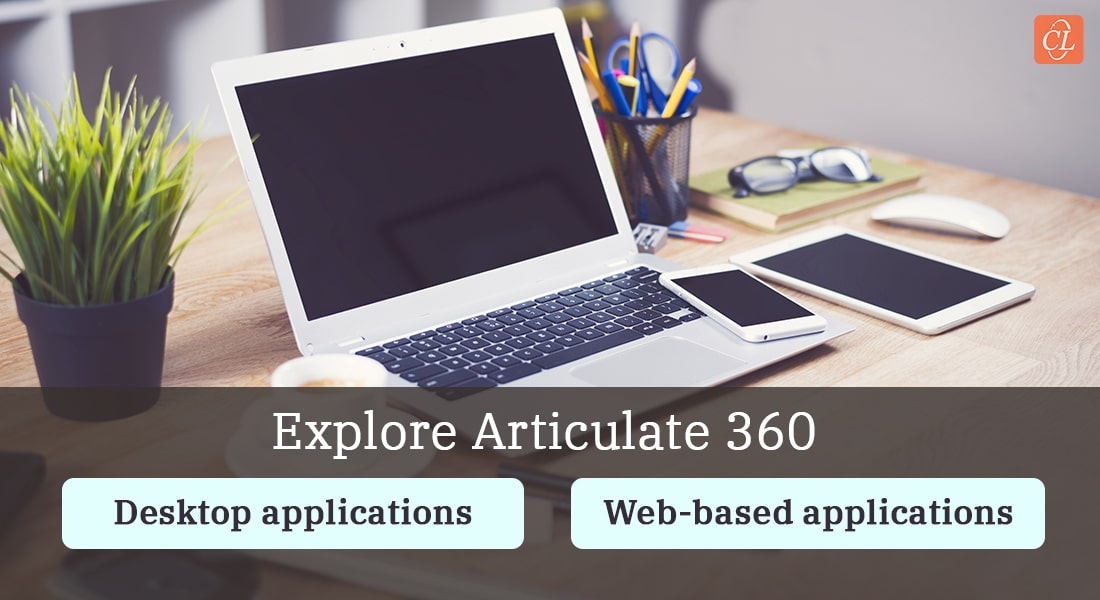 Articulate 360 has released some cool applications with new features recently and is the first choice of most eLearning design and development teams. These new features enable instructional designers, instructors, and subject matter experts (SMEs) to translate their ideas into interactive learning by designing and developing eLearning courses within a short time and with less cost. All this translates to eLearning developed quickly – making training managers happy!
Applications of Articulate 360
Articulate 360 offers two types of applications.
Desktop Applications
Web-based Applications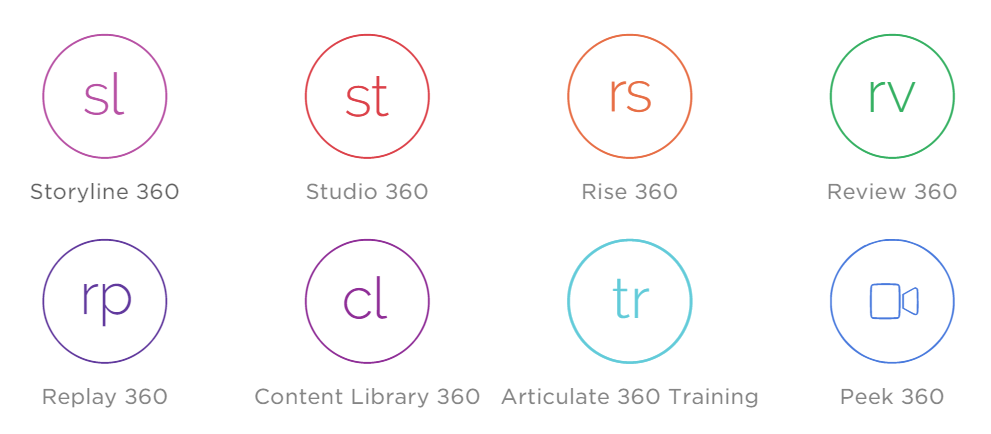 Image Source: Articulate
Desktop Applications
1. Articulate Storyline 360
Articulate Storyline
Applications of Articulate 360
Articulate 360 offers two types of applications.
Desktop Applications
Web-based Applications
2. Articulate Studio 360
Articulate Studio 360 is a desktop application that is published to HTML5. It can be viewed on mobiles and tablets. This application includes:
Presenter 360 – a PowerPoint-based tool that allows the creation of presentation-based online courses
Engage 360 – for some default interactions with colour themes for online courses
Quizmaker 360 – to create guided quizzes and survey quizzes for eLearning courses
3. Replay 360
Articulate Replay 360 is a desktop video recording application. This app can be used to create video tutorials with webcam videos (like webinars) by:
Editing webcam videos
Adding audio narration and images for videos
Mixing screencast videos
Adding subtitles with limited characters for videos
4. Peek 360
This desktop app is much like Articulate Replay 360, and can be used to create screencasts (screen record) activities. You can directly upload screencasts to Articulate Review 360 and share a review link with the reviewers and eLearning stakeholders for reviews and feedback.
Web-based Applications
1. Content Library 360
It is a web application that includes default templates, characters (in different styles and poses) and images, icons and videos – all free of charge.
2. Review 360
This web-based application is a powerful review tool. After creating courses or videos in Studio 360, Storyline 360, Peek 360, or Replay 360, you can publish them directly to Review 360 and share the links with customers or stakeholders.
Customers can review the course in the Review link and add their comments through their email address. Review 360 is very easy to use and streamlines the entire review-feedback cycle for customers and stakeholders.
3. Rise 360
This web-based application is a favourite of SMEs, Instructional Designers, and eLearning designers. Articulate Rise enables the development of responsive courses/modules without any difficulty. Every designer and developer can use this application as it is very simple and user-friendly. Complex or customized screens can first be created in Storyline 360 and then imported into Articulate Rise. It works perfectly in the LMS without any issues.
4. Articulate 360 Training
We can find tutorials for Articulate Storyline and Rise in this application, enabling users to be trained. These tutorials are fully video-based, and offer on-demand training. Articulate 360 Training also conducts live webinars.
Wrapping Up
The Articulate community supports discussions and provides eLearning examples that help developers and instructional designers find solutions for any issue or problem. Each feature is explained through helpful video tutorials and user guidelines. You can access eLearning articles from the Articulate website and download assets, images, characters, and examples for videos – for free.
Excited about using this authoring tool? Well, eLearning involves a lot of aspects and achieving mastery in can take years. However, here's an eBook that'll help you master the art of implementing and delivering eLearning – within days – as it's filled with practical insights gained over 20 years.