Top 5 Authoring Tools for M-learning
This blog helps e-learning developers take an informed decision on the best authoring tool to use for an M-learning program.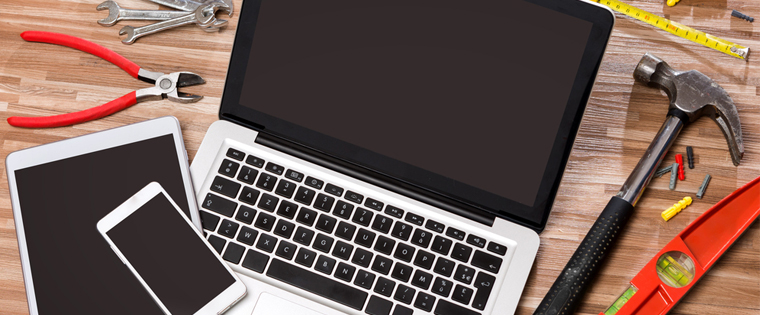 According to a survey by the Brandon Hall Group in 2016, implementing M-learning is among the top 3 priorities of organizations across the world. M-learning or mobile learning refers to any kind of learning that takes place through smartphones, tablets, phablets, netbooks, and digital readers.
The worldwide market for M-learning is expected to reach $12.2 billion in 2017. This is certainly good news, but as eLearning developers, you are all aware that creating eLearning content for mobile devices can be quite a challenge. This is mainly because mobile devices vary in size, resolution, and their ability to support certain applications.
It becomes your responsibility to choose the right authoring tool for M-learning. Read on to know more about the top 5 authoring tools used in M-learning today.
1. Lectora Inspire
Lectora Inspire, the first authoring tool to offer HTML5 support, provides an easy way to convert text-heavy courses to engaging, mobile-friendly courses.
Designing M-learning programs to suit every device would be impossible as each device comes with a different screen resolution and size.
The major advantage offered by Lectora Inspire is its feature of responsive course design (RCD). RCD means the content that you design automatically changes layout to suit the screen that it's being viewed on.
What if your stakeholder needs an existing eLearning program to be converted to RCD? You can definitely suggest Lectora Inspire, as its latest version (Lectora 17) lets you achieve that in a few easy steps.
2. Articulate Storyline
If your M-learning program needs to be interactive and visually-rich, Articulate Storyline 2.0 would be the perfect choice of authoring tool. The inbuilt interactive library offered by this authoring tool has 47,500 characters in various styles.
Anyone familiar with PowerPoint can work on Storyline 2.0.
The tool does not support responsive design but instead content is scaled down to fit a smaller screen.
Articulate Storyline 2.0 can quickly convert legacy courses developed in Flash to mobile-compatible courses.
3. Adobe Captivate
The intuitive user-interface of Adobe Captivate 9.0 makes authoring for M-learning easy. Captivate supports gesture-enabled mobile learning. This means that learners can swipe, tap, or scroll through courses easily.
Consider a scenario where you have to design M-learning programs for learners in two different locations – China and US. You might want to include a different set of images and audio, depending on the location to make it appropriate for the learners to relate to. The geo-location support offered by Captivate makes this possible by locating the latitude and longitude of the learner to show different images, icons, or audio clips.
4. iSpring Suite
iSpring Suite is used when you want to quickly convert a PowerPoint presentation into an M-learning program.
iSpring supports Morph, one of the most complex transition effects of PowerPoint. The iSpring Suite also lets you create enhanced simulations.
If you are looking for a simple authoring tool that can create an effective M-learning program, you may want to consider the iSpring Suite.
5. Elucidat
Elucidat can be used to create effective M-learning programs in less time. You can quickly add gamification features and test for responsive learning.
Elucidat offers smart options such as analytics. For example, you get information on screens that engaged learners the most, or assessment questions that were too difficult or too easy, by using the analytics option provided by this tool.
Choosing the right authoring tool is absolutely essential to develop the right M-learning solution. Zero in on the right M-learning authoring tool based on your stakeholder's requirements and level of course interactivity.
We would love to hear your comments on how you used some of these tools to create effective M-learning programs.