Where Does Microlearning Fit in Your Blended Learning Program?
Microlearning is popular among new-age learners and blended learning is the most preferred format in today's corporate training landscape. How about leveraging the power of the dashing duo? Read on to explore how microlearning fits into your blended learning program.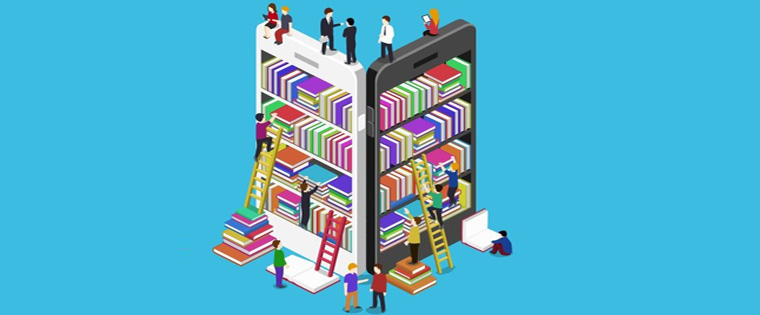 Blended learning as the term suggests is a combination of instructor led training (ILT) and online learning or e-learning. Since it is a combination of facilitated and self-paced learning, it is suited to meet the learning expectations of a wider audience. Budget constraints are forcing organizations to convert ILT courses into e-learning. But it makes more sense to adopt a middle path of having a blended approach that is a combination of both classroom and online training.
Microlearning for Pre and Post-Training Support
Pre-training:
To provide course overview
To assess existing knowledge of the learners
To promote upcoming training
Post-training:
For Refresher training
For Performance support
Why Blended Learning?
A blended learning approach is learner-centric and provides better control to the learner over the pace he wants to learn, gives him the flexibility to refer to online courses in case he missed something during the ILT sessions, or to refresh his knowledge after a session. It offers better opportunities for collaboration in the form of online discussions, feedback, messaging and communicating with peers and instructors.
For organizations, blended learning programs allow them to reach a wider section of employees in less time and decrease the duration of offline training sessions. These can be shortened to a couple of hours and the rest of the training can be delivered online.
A blended learning uses multiple instructional technologies which are combined to optimally convey the content. In a blended learning strategy, a combination of ILT and e-learning is used for better impact.
Microlearning is an integral part of this blended learning strategy. The delivery of 'small learning nuggets' helps provide a better learning experience. And as we know, these can be accessed anytime and anywhere by learners on mobile devices. Let us see how microlearning enhances a blended learning strategy.
How to Use Microlearning in the Pre-training Phase
Microlearning can be used to present the initial communication or overview of a training program to learners. These can pique the interest of learners and build their awareness. Microlearning formats can include promotional videos or icebreakers. Micro modules can be used to revise basics and evaluate the knowledge of learners before the course. These modules will help learners assess how much they know about the subject and lay the foundation for what they need to know. This kindles their desire to learn more in the classroom training session.
How to Use Microlearning in the Post-training Phase
After a classroom session, microlearning can be used to reinforce what has been learned. Modules on key topics can be delivered to learners which they can access whenever they need to recall what they have learned. Microlearning assets such as audio files, video, assessments, and even game-based learning can be used as reinforcement tools. These modules urge learners to actively participate in the learning process and make connections with their existing knowledge. These connections lead to reaffirmation, deeper understanding, and strengthening of information.
As part of the blended learning strategy, microlearning can help learners put into practice what they have learned. It is not sufficient to sit through hours of training sessions; learners need to get a chance to practice. Microlearning can support this 'learning by doing' approach. This can be done through assessments. Micro modules in the form of quizzes, games, or simulations can test the learners. Since microlearning modules are small and can be delivered on mobile devices, they can be used to deliver assessments as well. Learners can access them during their spare time and attempt these assessments.
Microlearning modules provide performance support which employees may need after attending a training program when they have to apply their learning on the job. The content is broken down into small bite-sized pieces and delivered in an engaging manner. Besides, it is easily searchable. These may be in the form of videos, animations, interactive PDFs, scenarios, infographics, or podcasts.
Parting Thoughts
Microlearning plays an important role in a blended learning strategy. With advantages such as promoting better retention, faster time to competency, and providing performance support, it is gaining popularity like never before. Make it a part of your blended learning strategy to amplify your corporate training. Eager to know where does microlearning fit in your learning strategy? Download this handy guide for deeper insights.