3 Savvy Ways for Microlearning Deployment in Blended Learning
Looking for microlearning deployment? Check this blog to discover three ways for microlearning deployment as part of your blended learning strategy.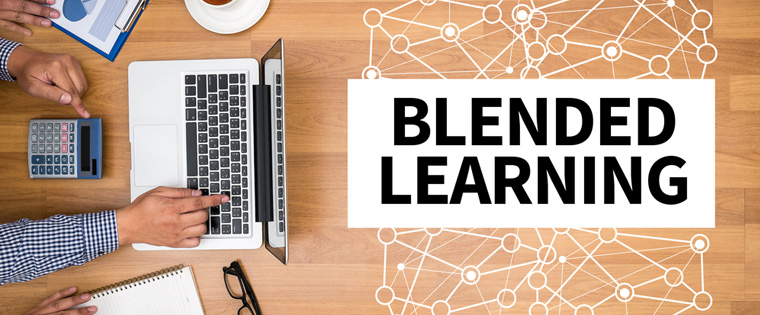 Microlearning modules have to be delivered the right way if they have to make an impact on your blended learning strategy. Microlearning is the training strategy employees prefer because it delivers learning to them when and where they want it. These short bursts of information can be accessed by learners at their convenience. So learners benefit from continual learning while still doing their work. However, how is microlearning deployment achieved to ensure it reaches learners?
3 Effective Microlearning Deployment Options
Make them mobile-compatible
Offer as mobile apps
Integrate with social media
Microlearning modules can be used to deliver latest information and updates easily when information is updated and improved. Updates can be sent out through social media, videos, or interactive content. So your learners get access to the latest information.
Microlearning fits well in a blended learning strategy simply because it is the preferred way of learning today. Its multi-device compatibility and the flexibility and accessibility it provides allow both learners and organizations to take advantage. We will look at three ways to deploy microlearning to enhance your blended learning strategy.
Microlearning Deployment Options
1. Mobile Devices
The device-agnostic feature of microlearning allows it to be deployed on every type of device, including mobile phones. You can deliver them on devices your employees already possess – smartphones and tablets. For organizations, microlearning deployment on mobiles means cutting down the cost of delivering the course through the classroom or lengthy courses, while maintaining a high level of engagement.
Mobile devices can make learning on the go a reality. Employees are hardly without their mobile devices and the best part is, they can access these small nuggets of learning anytime – while commuting, during the lunch break, or even at home.
Delivering micro modules on mobile devices fits well with your blended learning strategy. After a training session, conference, or a class, the mobile device can deliver answers to questions, summarize topics, and provide important points or display graphs and images related to the session. Mobile devices thus provide a seamless learning experience or reiterate what was taught in the classroom session. Mobile devices are the perfect vehicle to deliver microlearning modules for performance support because employees always have these devices with them.
2. Mobile Apps
Mobile apps are another effective way for microlearning deployment. Learners can learn anytime or anywhere, even without an Internet connection using these apps. The major advantage of mobile apps is that they provide just-in-time information when the learner is at work, increasing usage at the time of need. Apps provide the facility of pushing content on the go and help enhance performance. They are ideal to provide just-in-time learning aids and performance support tools such as checklists, tips, or ready reckoners.
In a blended learning strategy, mobile apps are the best vehicles to deliver pre- and post-assessments for a formal training session. They can be used for practice sessions and reinforcement after a formal training session. Developers can use existing apps such as Twitter to push microlearning without having to create a custom app.
3. Social Media for Microlearning Deployment
Social media has changed the way we receive information and also how we share it. Today's employees are almost always connected to their social media accounts. So this is an ideal vehicle to deliver a microlearning nugget in the form of a video or a tip, and if the information is shared on the same platform, it naturally extends the reach of your microlearning.
Social media and microlearning can be a potent combination and add a powerful impetus to your blended learning program. Both social media and microlearning give learners a personal learning experience because they are not part of a formal learning environment and are accessible to learners at the time of need and can be accessed on multiple devices. Microlearning can be made more effective with the use of social media features such as chat, comments, like, and share.
Using social media for microlearning deployment will let your learners post their comments or rate the microlearning nuggets. It can be a good vehicle to ask your learners to pose questions after a formal training session, so that you can clarify what they did not understand or need to know.
Using these three ways for microlearning deployment can effectively enhance your blended learning program and make microlearning a powerful part of it. For more insights on blended learning, read this comprehensive eBook today!