Webinars – Providing the Flexibility of Digital Learning with Human Interaction
Webinars are used widely in the corporate world. Find out how these online learning tools help you deliver good training.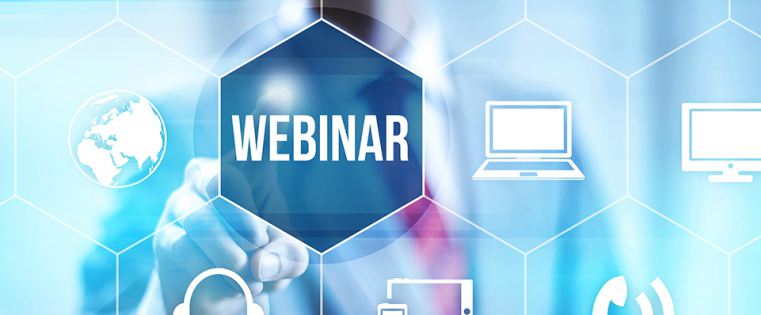 Webinars = Flexibility of Digital Learning + Human Interaction
Do you agree with this? It is a usual practice for companies to hold seminars and conferences to train their staff and customers. These instructor-led sessions, held in brick and mortar buildings, are very effective tools of educating people.
However, only a limited number of participants can attend these sessions. Furthermore, firms spend considerable amounts of money in organizing these learning events due to various associated costs such as travel and boarding. These costs account for nearly 40% of the total expenditure incurred on conducting an instructor-led session. These are serious handicaps in the globalized era, where organizations with limited budgets need to train employees across the world.
The corporate world embraced various digital learning methods such as video conferencing, webcasts, telephonic conferencing, etc. to overcome these problems. These online learning tools enable companies train as many people as they want, located in any part of the world, with minimal expenditure. All you need is an Internet connection, a microphone, and a webcam to use these virtual learning methods. Today, we will look at one of the most widely used technology-enabled tools to deliver learning content – webinars.
What is a webinar?
A webinar is the digital version of a seminar. Unlike seminars, where all participants need to gather at a single place, webinars use video-conferencing software such as Skype and WebEx to transmit presentations to audiences across the globe, in real time. The attendees of a webinar ask the presenter for information and receive it instantly. Thus, this learning tool allows you to deliver content digitally, while retaining the much needed "human touch".
How can webinars help impart good training?
1. Offer Personalized Learning
Webinars allow the presenter of the learning content conduct online polls and pose questions to learners. This enables him get a "first hand feel" of the learners' understanding, which helps him tailor his presentation accordingly. Needless to say, this results in effective learning.
2. Hold Learners' Attention Longer
Today's learners have very short attention spans. A survey by Microsoft revealed most Gen-Y learners have an effective attention span of just 8 seconds. The presence of a human element helps overcome this problem effectively and engages virtual learners for even up to 30 minutes.
3. Ensure High Quality Learner Interaction
A webinar allows learners to hear and interact with the facilitator. This goes a long way in helping them connect with the digital learning content. In fact, webinars are the next best thing to learners interacting with a trainer directly, in a physical setting.
4. Can Be Presented on Demand
Unlike conventional conferences, it's simple to record a live webinar and present it to your people, on-demand. This feature allows your learners to go through the online learning content as many times as they want to and master it. You can use tools such as Adobe Presenter to convert the recording of alive webinar to an on-demand webinar.
5. Provide Reusable Content
It is easy to convert the virtual learning content presented in your webinar to multiple formats such as an eBook or a series of blog posts. This enables you present the content in a new and interesting way.
Thus, we see webinars help overcome the barriers of location and logistical limitations, to train your people effectively. Find out more about analyzing the content of and designing a webinar, its development and presentation, and hosting.