5 Ways E-learning Can Drive Efficiencies in the Manufacturing Industry
In the manufacturing industry, employee training is of paramount importance, but time is even more valuable. In this blog, we will look at five ways e-learning can be a game-changer and drive efficiencies in the manufacturing industry.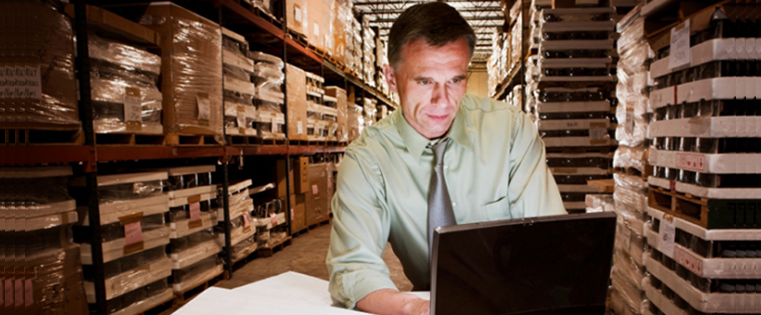 Manufacturing companies have complicated and challenging workplaces. These organizations are diverse and train their workforce to hone its skills on a regular basis for better productivity. However, employees of manufacturing companies are constantly needed near the plant or assembly area. The hour-long training sessions they undergo eat up most of their work time and dilute productivity. For trainings as such, when employee training is of paramount importance, but time is even more valuable, online learning could be a game-changer.
In this blog, let's look at five ways e-learning can drive efficiencies in the manufacturing industry.
1. Interactive process training with product demo videos and simulations
Manufacturing industries employ a wide variety of processes, both automated and manual, such as production process, quality control, supply chain management process, and so on. Proper training on these complicated processes needs to be doled out, to convey the message efficiently.
Short animated videos are one way of ensuring an interactive learning experience. These videos are only 5-7 minutes long, not taking too much of the learning time, conveying the message comprehensively through a rich blend of graphics, audio narration, and text.
For training employees within risk-prone environments or complex machinery, simulations are helpful. They can be used to provide "hands-on" experience on a new piece of machinery that has been recently introduced to the work floor. Simulations can provide an immersive learning experience by recreating a virtual environment where learners can practice using the machinery in a safe environment. This is especially useful for new hires as they find it excruciating to learn in an alien environment.
To make them comfortable and receptive to training, simulation-based trainings can be delivered on their mobile devices. (More about mobile devices later.)
2. Video-based learning for safety training
It is conventional knowledge that manufacturing personnel use a variety of heavy machinery and hazardous materials at their workplace. Organizations are required by law to train their employees on the safety aspects of handling machinery and avoiding serious repercussions.
Video-based learning is one of the finest online learning strategies that has the ability to assist manufacturing personnel in connecting with the learning content on an emotional level. Safety precautions regarding handling a piece of machinery or equipment, preventing mishaps at the workplace, can all be intelligently taught through videos.
Other types of training such as the prevention of sexual harassment (POSH) training – which most companies today are mandated to have under their training programs – can be imparted using video-based learning. Videos can depict emotions in an effective manner, which makes them ideal tools to deliver this mandatory training program.
3. Microlearning modules for engaging compliance training
Many organizations have compliance training in place that is mandatory for all employees to undergo. Manufacturing organizations, however, face unique challenges. In addition to protecting your employees and their rights, the products you create go to the marketplace, so organizations also must protect the consumer. If the organization operates globally, it must be in compliance with anti-bribery laws all over the world.
However, most compliance trainings are marked by dull content that fail to engage and hold the learner's attention. This lack of interest leads to lower turnout rates, causing legal trouble for the organization.
Microlearning for compliance training can provide an engaging learning experience by incorporating strategies such as storytelling and gamification. The essence of microlearning is learning in short, bite-sized modules. A lengthy, hour-long compliance course can be broken down into smaller modules of 5 minutes each for better knowledge retention and engagement. Learners can access courses in their own time and work at their own pace.

4. Ability to take courses when learners are mobile
Wouldn't it be easier for salespeople to access training materials while they are in the field, working? Employing e-learning in a manufacturing company can give employees the ability to take courses when they are mobile. Authoring tools help courseware designers design courses that are responsive, ensuring they run on any device. They can access courses directly from their smartphones, iPads, tablets, or laptops.
For example, interactive PDFs (containing product literature) can be hosted on the LMS for easy reference and download. Because the content of these materials is short and crisp, sales reps and technicians can learn the content at a glance. Having access to the learning content on their mobile devices means they do not have to waste time leaving the work area to find the necessary information, or go ahead and do something without being aware of the proper procedure.

5. Scenario-based learning for immersive training
For a manufacturing company, success often lies in the hands of sales reps who sell the products. An underperforming sales force halts growth and causes your company to lose precious market share. To have a good sales record today in manufacturing industries, requires a range of skills for sales personnel that goes beyond communicating the value of the product. Today's customers are more informed and come with information beforehand. Salespeople need to be adept in troubleshooting and know how to offer a good sales pitch in double quick time.
Scenario-based e-learning immerses learners in real-life simulations or learning experiences that allows them to acquire skills or information they can easily recall for future use. In the business of selling, the sales force needs to inform customers about the product and also convince them to buy it. Scenarios helps sales reps converse better with customers as it trains learners through situations that mimic real-world situations. They train sales reps on the dos and don'ts of a sales pitch: how to start a sales pitch and how not to, the amount of talking, the language, when to interrupt and when not to interrupt, and so on.
Manufacturing industry employees (in fact, any corporate employee) are hard pressed for time when it comes to training. Traditional training methods, although purposeful, are lengthy endeavors. E-learning on the other hand offers a much flexible solution.
Due to the emerging trend of digital learning, many organizations already have e-learning in place to realize their training needs and are reaping benefits, across industries. It provides learners an engaging anytime-anywhere approach to accessing learning content, taking advantage of learners' device preferences to provide microlearning solutions and most importantly, helps a great deal in boosting their productivity at workplace.