4 Tips for a Successful Virtual Instructor-led Training [Infographic]
Are you planning to shift your classroom training to virtual instructor-led training? Here is an infographic with 4 tips for a successful VILT strategy.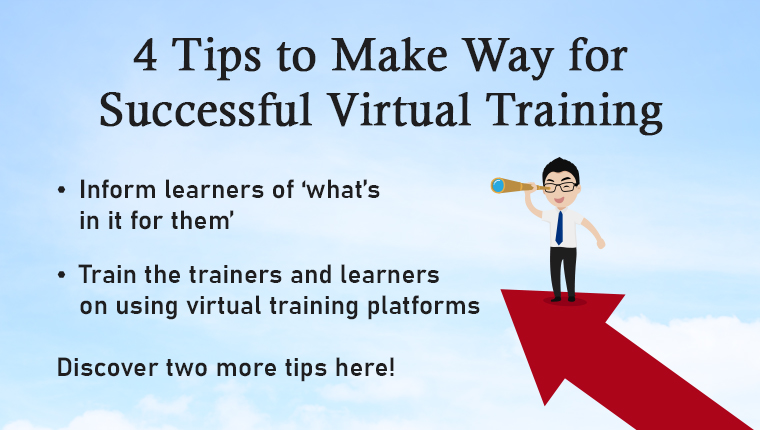 Virtual instructor-led training (VILT) is once again rising to fame in corporate L&D. In the past weeks, with the COVID-19 outbreak, many organizations have shifted their classroom training to VILT than ever before. VILT does prove to be an efficient training strategy in this time of social distancing and economic instability. It offers organizations a convenient way of shifting classroom training to a virtual training, without going through a time-consuming and relatively expensive eLearning design and development process.
However, though VILT is a great way to overcome training disruptions during this time, the shift from classroom to VILT is by no means easy, neither for instructors nor learners. Classroom instructors are set in their ways in how they interact with and instruct learners. In virtual classrooms, the lack of physical proximity and visual cues between the instructor and the learner often proves to be an impediment to the training process. To top that, both instructors and learners have to be comfortable with the technological aspects of VILT platforms to make the most of the features offered by these tools.
These problems may seem huge at the moment, but don't worry! All this can be easily solved by taking simple measures and implementing the VILT strategy the right way. Here's an infographic highlighting different tips for implementing a successful virtual instructor-led training.