Why & How to Create Virtual classroom Training for ERP End-users
This blog post list 3 best online meeting tools that can be helpful to create virtual classroom training for your end-users.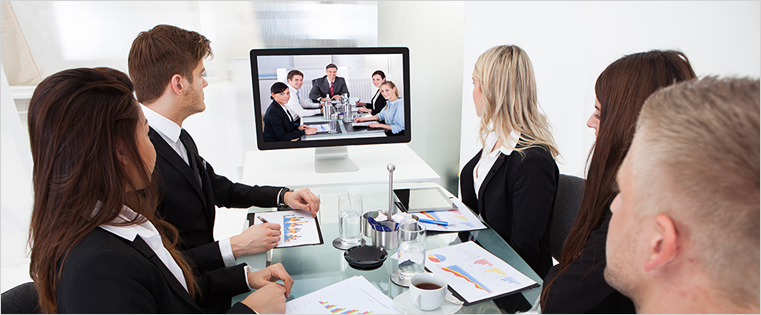 End-user training is one of the important factors that can decide the success of an ERP implementation. And the end-users of this system are not only your in-house employees; there are remote vendors as well. It might not always be possible to gather all of them under one roof for the training sessions. But training all of them on the new system and keeping them up to date is essential. So how would you manage to train remote end-users? How would you ensure they are as efficient as your in-house staff on the new system?
Creating a virtual classroom is a solution. But how do you create one? It's simple. Many Online Meeting Tools are available on the Internet which help you schedule meetings with people at different locations of the planet and deliver live presentations or training webinars to them online. Here I've listed the 3 best online meeting tools that can be helpful.
Recognized by Gartner as a leader in Unified Communications and Web Conferencing, Cisco's WebEx serves 93% of Fortune 100 companies and 78% of Fortune 500 companies with its Cisco video collaboration solutions. According to its statistics, around 71 million people around the world attend a WebEx meeting per month, generating almost 3 billion minutes of video conferencing and screen-sharing.
Getting started with this amazing tool is quite simple – create a free WebEx account and download the application that helps you run your meetings. You can host or attend meetings on-the-go as you get phone conferencing and mobile access (even on the iPad).
The free account of Cisco WebEx might only support meetings with three people or less at a time, but you still have access to all its features, making your experience as good as ever. If you wish to have more participants, then you must buy a plan based on your needs. The number of participants depends on the plan you buy. You can have a video conference with other participants with the help of your webcam or speak to them using VoIP. You can also chat with them using the chat box – either privately or as a group. Despite the limitation on the number of participants, there's no limit on how many sessions you host or how long they are. To know more about the tool, watch this video.
Started in 2004, Citrix's GoToMeeting gets around 3 million users worldwide per month who host almost 56 million online meetings per year. According to their statistics, 9/10 customers close deals 20% faster on average with GoToMeeting compared to its competitors.
Unlike WebEx, you do not have to download any application. You can just start your free trial and invite participants using the link provided. But the free trial limits you to only three participants per session. If you have a requirement to invite more participants, you need to buy a plan based on your needs. The number of participants and features depends on the plan you buy.The basic features you get are web audio conference, screen sharing, and video conferencing.
GoToMeeting doesn't have as many features as WebEx, but the price is quite low. Like WebEx, this tool too does not limit you on either the number of sessions you host or their duration. Watch the video to know more about the tool.
MeetingBurner might not be as widely popular as WebEx or GoToMeeting, but over 100,000 people use MeetingBurner.
Unlike the other two, this tool allows 10 participants per session with its free account. In case that isn't enough, you can buy a plan based on your requirements. Here as well, the number of participants and features depend on the plan you buy, and with each plan, you get 14 days of the plan free.
This is a less preferred tool compared to the other two as you cannot upload files or give control of your screen to another participant. But you still have other features such as screen sharing, chat box, and audio conferencing. To know more about the tool, watch this video.
These three online meeting tools help you create virtual classrooms for remote ERP end-user training. Having said that, you must also consider the challenges virtual classroom training brings with it. You must consider the time zones and the language issues for this training. You can schedule the training sessions in a time convenient to everyone; if not possible, you can reschedule the session or provide the recording of it for those in inconvenient time zones.
In case of language issues, you can either conduct sessions in their respective languages (if the number of end-users in that language is substantial) or you can translate the recorded session into the respective languages (if the number of end-users in that language is less).
Have you ever tried creating such a virtual classroom for your remote end-users? We would love to hear from you in the comments section.
We also have an exciting offer on an eLearning course that can help you empower trainers to facilitate a highly engaging virtual classroom experience.