Bongo: A Video-based Solution for Experiential eLearning Content and Assessments
Video-based eLearning is an emerging trend in the corporate training world. Interactive videos are a great way to involve learners in the training. But what about assessments? Read on to explore Bongo, a video-based solution, that helps design experiential eLearning content and assessments.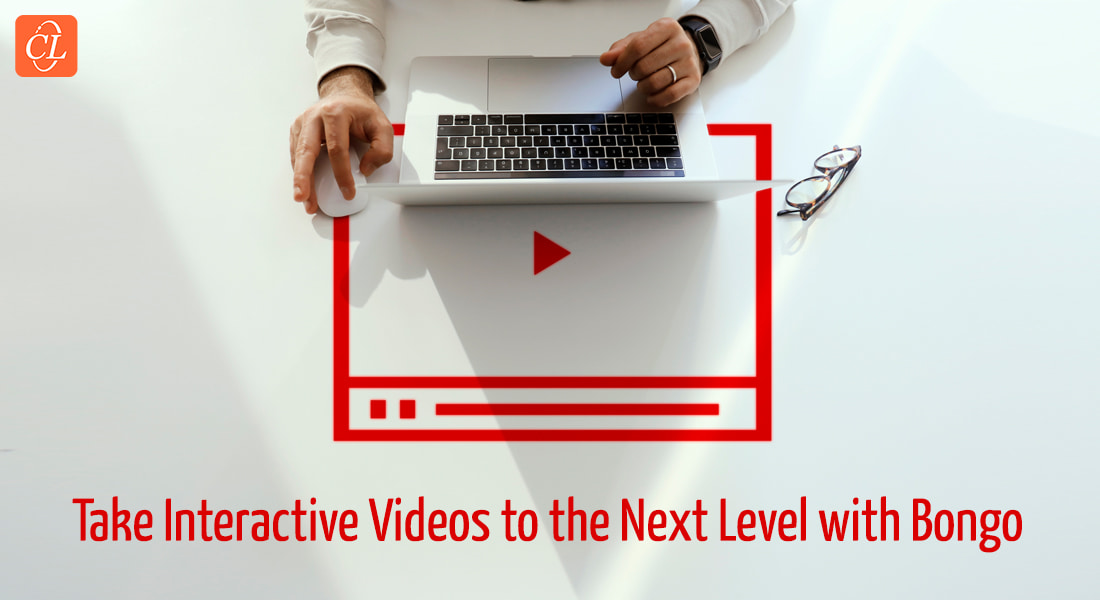 There's a reason for video-based eLearning courses and their immense popularity in the corporate training dimension. If a picture is worth a thousand words, then what about a video? And who doesn't love watching one? After all, it's an engaging way to get what you're looking for. The business world usually uses videos in the static format. However, this format creates passive learners. Interactive videos are the solution. They make sure videos are an active learning format to improve the involvement of learners.
When you impart content in an engaging format does it produce effective learning? Certainly not! Assessments play an equally important role in measuring learning effectiveness. Traditional training methods and assessments produce efficient evaluations of learners' recall. However, it becomes quite challenging when assessing your learners' critical thinking and decision-making skills. And choosing the right answer from multiple options is quite different from putting knowledge into action.
Is there a solution you might ask? Well, Bongo is a one-stop solution to empower experiential learning and help you create impactful eLearning courses. This video-based solution offers video assignments, virtual classrooms, and advanced feedback options to help your eLearning courses shine. Let's explore how.
With Bongo, you can design rocking eLearning content and assessments!
Here's how:
Video assignments to ensure practice of new skills
Virtual classrooms to facilitate real-time conversations between learners and facilitators
Seamless evaluation and feedback to track learners' performance and progress throughout the course
What is Bongo?
Bongo is a video assessment solution that enables experiential learning at scale. They provide the best-in-class video building technology that helps put your learners' skills and knowledge into action. They offer structured video workflows that facilitate the practice of new skills, collaborative learning, and the application of learned knowledge in real-world circumstances at work. Not only do they can enliven the content of your eLearning courses, but they also help you gauge your learners' grasp through exciting video assessments. Added to this, is the ability to embed this video-based solution in your LMS (Learning Management System) for seamless content management and delivery.
Put Skills and Knowledge into Action
Gone are the days when learning was a one-way process and there was a constant stream of information from instructors to their learners. It has been a long time since trainers encouraged their learners to take an active role in the training process. And that's true for eLearning too. Aligning to the changing training landscape, Bongo has structured workflows to make certain their learners take ownership of their learning. These workflows require learners to apply the skills and knowledge gained through its videos. This creates highly personalized learning experiences and also promotes collaborative learning.
Here are the three ways that Bongo helps you provide experiential learning.
1. Video Assignments
Bongo has designed its video assignments in a way that allows both asynchronous and synchronous learning. You can use their video exercises to facilitate the practice of new skills. This reinforces learning and helps learners apply their knowledge in real-life contexts. Once learners complete a video assignment, they submit their video recordings for personalized feedback and coaching.
Throughout the assignment, instructors can assign their learners multiple-choice questions and asked them to submit video responses at key learning points. These assignments help learners build their critical thinking and communication skills as they regularly practice their new skills and deliver video presentations for assessment. You can also involve your learners in group projects, where they participate and collaborate in unique group activities.
2. Virtual Classrooms
This feature helps instructors facilitate real-time conversations with their learners. The web conferencing tool can be easily integrated into any learning platform and is accessible to all the users. It enables live lectures and online face-to-face training sessions. It also provides a virtual environment for discussions and group activities.
With Bongo, you can hold meetings and conduct online interviews keeping the essence of human interaction intact. It also keeps your learners engaged and promotes collaborative learning by catering for online polls and break-out activities. Virtual classrooms are also accessible for all learners participating in the video assignments.
3. Evaluation and Feedback
Once learners complete their video assignments, they then submit them for evaluation. This video-based tool offers an automated reporting feature that provides instructors with deep insights into the learners' performance and progress throughout the course. Bongo also broadens the scope for streamlined feedback and personalized coaching provided by evaluators and peers.
A few of the other incredible features offered by Bongo are time-stamped comments on video assignments. This can help facilitators keep a track of each learner's progress during the course. Instructors can customize the method of grading their learners. You have the choice to assign grades, percentages and provide star ratings. This makes learning highly collaborative, as this tool enables learners to give and receive feedback from their peers.
It's a Wrap!
Video-based learning is a fantastic way to boost learners' engagement and help them gain a better grasp over new concepts and skills. This method comes in handy especially when trainers have to present complex topics in an understandable format, for instance when operating sophisticated machinery or proving a complicated technique. Bongo's video assessments are indeed an effective way to assess learning. Harness the power of Bongo to make sure your eLearning content is actionable. Diversify your eLearning assessments portfolio to gauge your learners' grasp using this innovative tool.
At this present time, we are witnessing the emergence of exciting trends in the corporate training landscape. Stay updated with recent trends in the modern L&D space to win an edge over your competitors. Get a sneak peek at the eLearning Trends of 2022. Download this free eBook now!