User-Generated Content in Corporate Training: Does it Make Sense?
Read on to learn what User Generated Content means, its benefits and the role it can play in corporate training.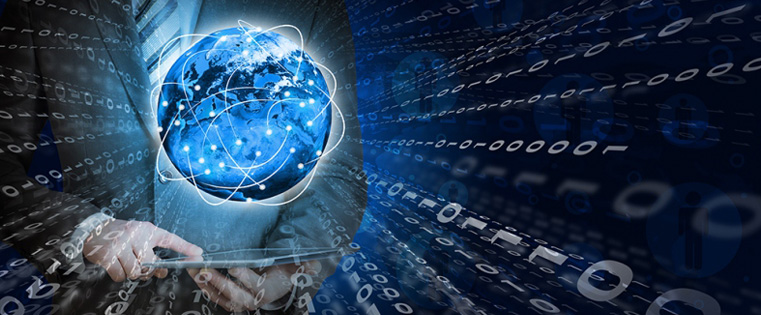 Recently, I visited a friend for lunch at her place. I noticed that the placemats she used on the dining table were quite unique. They were all with assorted designs and drawings with some innocent charm on them. She pointed out to me that the placemats were actually drawings by her daughter and her classmates at school. The school decided to immortalize the drawings of the kids by laminating them and presenting them to the parents as placemats. The children were excited and proud that what they produced was recognized and that they were even put to some good use. The parents were excited to share the works of their children with family and friends. Don't you think it is a fine example of user-generated content? This has relevance to corporate training as well.
Picture this. If employees create something to learn a skill and if their creation is lauded and shared with higher ups in the organization, won't the employees be thrilled and motivated – in the same way, as my friend's daughter and her classmate? This is not really my armchair philosophy that I am trying to share with you. This has been proved in a research by Docebo and Aberdeen Group. Their report says, "Learning and Training professionals are not happy with the traditional and formal learning solutions. They want learning solutions to include knowledge transfer that happens in the informal settings as well". The same report adds that "best-in-class organizations are 78% more likely than others to utilize user-generated content for learning. They are also five times more likely to utilize a social LMS."
So, it is about time we all take user-generated content seriously in the context of learning and training.
What is User-Generated Content (UGC)
User-generated content is the content that is developed by employees, who are not learning professionals. This content is collated and included in the training curriculum and is used for performance improvement by learning and training experts of the organization. In a report released by GP Strategies, a global performance improvement company and Trainingindustry.com, typical user-generated content were found to be case studies, job aids, wikis, online reviews, blogs, and so on.
Why UGC in Corporate Training
Before analyzing why we should consider user-generated content for corporate training, let's see the lifestyle or behavior patterns of today's employees. When they plan a holiday, they refer to blogs, and recommendations to websites, where others who have already been to the place share their experiences and make suggestions. The same thing happens when they want to buy a new product. Every decision they make, they consult others who already have made similar decisions. People learn socially from one another and technology has made it possible to widen the social fabric of individuals. Most importantly, people love to share their experiences, challenges, and learning with others. So, in the organization, why not provide that platform to employees? There are many benefits by doing this.
Benefits of including UGC in the training curriculum
Some argue that quality might suffer if user-generated content is encouraged. However, the benefits far out weight the limitations. Moreover, training managers can enforce checks and balances to maintain the quality and relevance of user-generated content. Here are some of the advantages that I can think of.
1. User-friendly content
Since the content is written and developed by end users, it is written in a format that best works for them. For example, if a particular process or procedure is to be documented, since they do it all the time, they are likely to capture all the minute details that could otherwise be forgotten. Content will thus be user friendly.
2. Better acceptability
Others who read these suggestions and experiences value it as something coming from one among them. For example, if a sales person shares how he successfully overcame customer objections and shares his example, his peers are likely to believe and get motivated and benefited from this knowledge.
3. Real and relevant
The examples, problems, and solutions that are discussed and suggested are practical, relevant, and something that employees encounter on a day-to-day basis. So, the knowledge gained will have immediate relevance and applicability.
4. Enriched training curriculum
The content thus generated can be included into the training curriculum by the L & D team. In this way, the curriculum gets updated with more current and relevant content that better caters to the learning needs of employees.
5. Enhanced employee morale
Most importantly, employees are thrilled to share their ideas and views to a larger group. In the process, they also get recognition from senior management if their ideas and experiences are noteworthy. It is a huge morale booster for the employees – they are likely to appreciate the fact that someone out there takes them seriously, acknowledges their efforts, values their contribution, and shares it with the larger community.
Given these benefits, it is not surprising that the demand for user-generated content is originating from learning and training professionals themselves. They understand that with increased social media interaction and collaborative learning atmosphere that is made possible due to technology, the sooner organizations embed this as a part of their corporate training strategy the better.