Struggling to Get Training Right? Know Which Training Methods to Adopt
Which training methods are you using? Explore this blog for insights on five training methods you should be using in your corporate arsenal.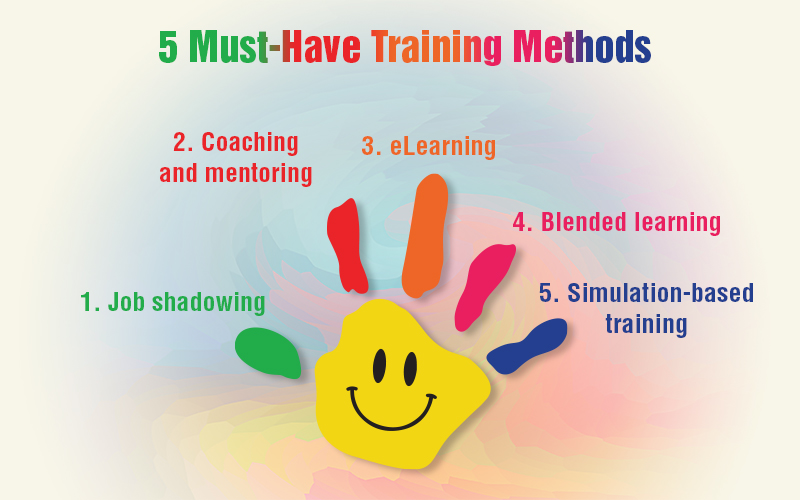 Employees are the lifeblood of every organization, and grooming your employees to help fulfill your organizations' goals should be your topmost priority. Whenever a training need crops up, the first step you take is decide on the training method, right? And even when decisions regarding the training method are clear, training managers struggle when it comes to its implementation. So, here are 5 training methods and how to implement them.
5 Training Methods you Should Incorporate in Your Training Arsenal
Job shadowing
Coaching and mentoring
eLearning
Blended learning

Simulation-based training
5 Training Methods to Include in your L&D Arsenal
1. Job Shadowing

Job shadowing is a form of on-the-job employee training in which a new employee or an employee desiring to learn more about a different job role, follows and observes an experienced colleague. It allows the learner to observe how a particular job is done. Job shadowing is an effective training method for certain work areas, imparts insights into a work area, and provides an opportunity for the learner to work alongside a more experienced colleague (host).
You should consider job shadowing as a training method:
When network and communication between colleagues is key to your organization's success
To create knowledge and understanding about different company functions among employees
To share company culture, promote team building, and respect for each other's work
To get maximum benefit from job shadowing:
Be clear on the job shadowing agendas from the outset
Gain leadership commitment from your senior employee (host) who will be observed by the learner
Assign job shadowing based on the career path of the learner
Select the roles and functional areas based on your agendas
Give honest feedback to your host and learners
2. Coaching & Mentoring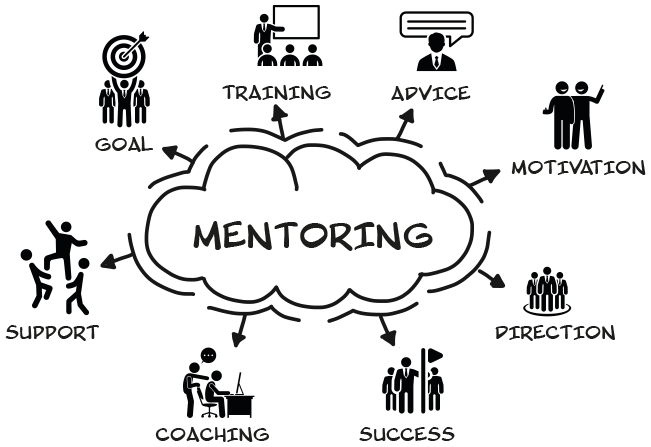 While coaching is the process of training an employee for better performance, mentoring refers to the counseling process that supports the employee for career development.
When a immediate manager trains employees on-the-job with a specific short-term purpose of developing skills and improving employee performance, it is called coaching. Mentoring on the other hand, is where an employee with less experience is motivated and guided by a colleague with more experience for future prospects – this is often the organization's initiative.
Whether coaching or mentoring, the key factor in this training method is the relationship between the employee and the coach/mentor who may be a supervisor, coach, or veteran employee. This one-on-one relationship builds rapport and connection that goes far beyond other types of training.
Coaching/mentoring is a training method you can opt for when:
Your organization is seeking to develop specific competencies in employees
Employees need guidance to acquire additional skills outside their usual responsibilities
A few tips on implementing a mentorship program:
Evaluate skill gaps
Set clear, measurable objectives for employees, teams, and the organization
Assign someone to monitor the mentor-mentee meetings
Select a preferred channel of communication
Fix assessment dates at regular intervals, and not at the end of the program
3. eLearning as a Training Method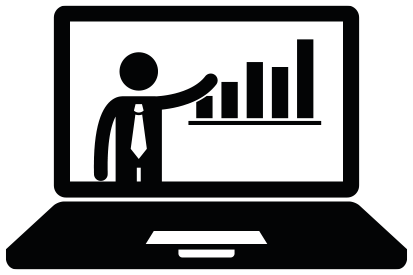 A simple definition of e-learning is learning facilitated by technology for its design, development, delivery, administration, and evaluation. With various interactivities and learning activities, eLearning aims to keep employees engaged throughout the course. With eLearning, learning can become a continual process and not just a one-off event.
eLearning as a training method best serves your organization if you:
Have a large employee population dispersed across the globe
Desire a consistent knowledge delivery
Want to save time and cost on classroom training
Want training to be available to employees wherever they are, whenever they want, on whichever device
Path to implement eLearning for your organization:
Identify training needs
Assess readiness and barriers to eLearning
Decide whether to develop courses in-house or outsource
Decide on course duration and mode of delivery
Invest in a good LMS
4. Blended Learning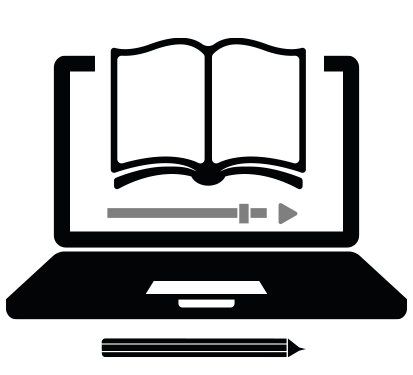 Most organizations are opting for blended learning, a blend of digital learning methods and classroom training. With a blended solution, we can mix and match, leveraging the merits of all approaches for maximum benefit. While there is no specific formula for the right ratio of ILT and technology-based learning, it helps to use appropriate formats depending on the existing knowledge level of employees.
Divide the learning content based on the following parameters of its learning outcomes:
Is the task frequently performed?
Is the task difficult to perform?
Is the task difficult to learn?
Does not doing the task correctly involve risk?
If the answer to all these questions is a YES, it is recommended that the training begin with a classroom session, followed by e-learning and just-in-time job aids and online resources. Here are some of the formats that are appropriate in different contexts:
Training Methods
Blended Learning Formats
Formal Training

Instructor-led classroom training
E-learning curriculums

Self-directed Learning

Microlearning modules
E-learning courses

Just-in-time Training

Mobile learning
Digital resources

Social Learning

Discussion boards
Online forums
5. Simulation-based Training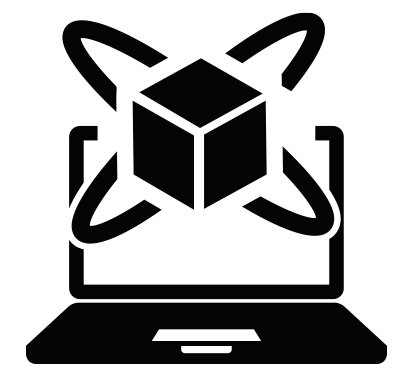 Simulation is the creation of a true-to-life learning experience that replicates real-life work scenarios. These courses are most often provided on desktops, mobiles, or any other virtual reality device. Trainees can practice in a simulated virtually real but safe environment. Simulations as a training method have been used for many years in aviation and the armed forces. It can be used for safety training, training on surgical procedures, and software applications.
You can opt for simulation-based training when:
Real-life work environment is risky
Learning demands hands-on experience
Risky jobs need practice in a safe set up
Some best practices in this method of training:
Simulation sessions should be directly aligned to the desired performance outcomes.
Simulation scenarios resembling the real-world workplace should be included.
Employees need to be briefed on the scenario before the simulation commences.
The psychological, technical, and environmental background of the learner must be considered.
Parting Thoughts!
A Workforce 2020 survey says 31% of employees feel training and education opportunities would increase their loyalty and engagement toward the company. The survey also revleaed that many employees are concerned about the lack of advancement and are looking for more learning and development
This clearly indicates a successful corporate training program is not only critical for business to succeed but also a key factor in employee retention. If your employees aren't being trained continually, they and your organization are falling behind. So, give these training methods a try and keep the engagement factor high. Download our free e-book eLearning Trends 2019 to know what's trending in eLearning and ensure your training programs are based on the right needs for the best results.