8 Awesome Online Tools to Create Captivating Learning Videos
The blog shares a list of 8 awesome online tools that help you create captivating videos for your online learning courses.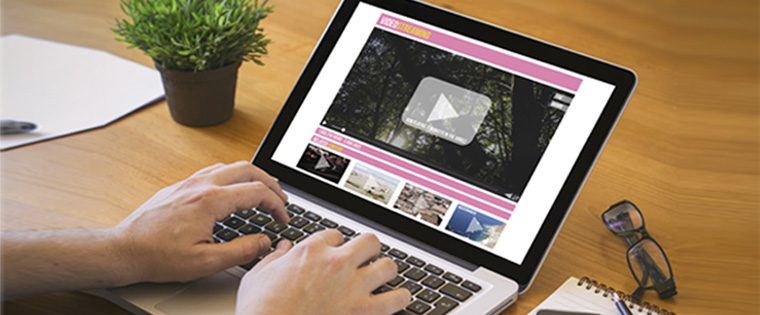 Developing a live video can be an easy task. But an animated video? It's a tough task. You need to understand the 12 principles of animation, you need to learn animation software, and you need to spend hours to get the right effect and quality. Besides, you cannot guarantee the output will be of the quality you desire. You may have to settle with what you get.
Wondering how to overcome these challenges and develop professional quality videos in no time? Simple. You can use these online video makers which will help you develop any type of videos on the go.
GoAnimate is a very popular online video maker that gives you a neat and professional output. It is an ideal tool for companies which use videos for marketing and also for freelance video producers. You can create your own characters in no time; choose from various editable scenes that represent different industries, activities, and concepts; and give a voice to the character which will automatically lip-sync it.
Moovly is another online video maker whose styles and templates help you develop videos for various purposes.The Doodle Maker, infographics, colorful cartoon, paper cut-out are a few styles available in Moovly. You can make beautiful presentation-like videos using the various objects in its library. The intuitive controls of Moovly let you easily edit, view, update, rename, describe, copy, delete, and restore your videos or presentations.
Animaker is an online video making tool that helps you create studio-like animated videos. Its offers a wide range of built-in features such as animation tools, effects, and assets. Animators of all levels can easily create different styles of videos like pros. Handcrafted, 2-D, 2.5-D infographics, video graphics, and typography are the video styles you find in this tool. It's so simple that you only have to add text to the slides and the tool will do the rest of the job for you.
Wideo is another online video maker that helps you communicate your ideas through videos intuitively. It's quite easy for you to create product demos, corporate presentations, and tutorials with this amazing tool. In addition to this, uploading your own images and audios is seamless. Also, the built-in templates come in handy for business presentations, product promos, and showcases.
PoeToon is cool online video maker that helps you convert your presentations, explainers, and slideshows into amazing animated videos. The ready-made templates for plenty of business situations help you create some wonderful PowToons so that you can interact, teach, and inform in a fun and entertaining way.
Flixpress is yet another online video maker that is pioneering its way toward a new era of media creation. With Flixpress and its automated templates, you can customize videos in minutes. Even a person with average computer knowledge can use this tool to produce high-end video content.
Voki is a unique tool that helps you create speaking characters for educational videos. It provides over 250 customizable avatars. It helps you add voiceover in 25 languages in a variety of male and female voices and also lets you add sound effects to your message. Interestingly, you also have a mobile app for iOS users and the Android version is coming soon.
Despite the fact that Explee offers only one blank template to create an animated video, you'll find it enough for a basic video presentation. If you are a newbie in making online videos, not an admirer of high visuals, and want quick results, this tool is just for you.
These are a few online video makers that help you create awesome online learning videos. Do you find them useful? Tell us through your comments.