5 Reasons to Thank Instructional Designers and SMEs this Thanksgiving
This blog lists a few reasons to thank the Instructional Designers and SMEs in your organization.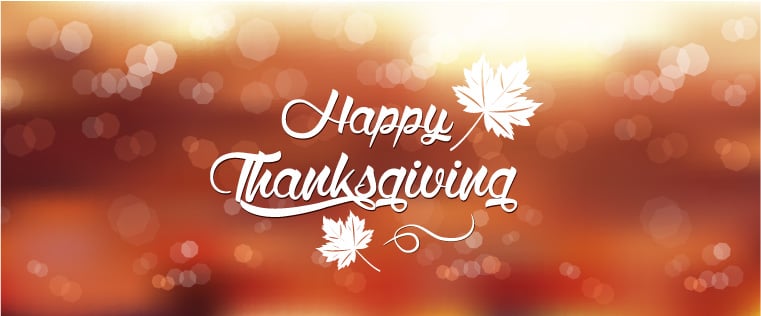 It's that time of the year again when there is a nip in the air and Thanksgiving is right around the corner. It's time to look forward to that delicious Thanksgiving dinner with friends and family. It is also a good time to retrospect and thank the people who've made a difference in your life. I sometimes feel 'thank you' is the most under-used phrase on this planet.
As someone involved with the e-learning industry, I have had the opportunity to go through various e-learning courses and gained a lot of valuable information that shaped my professional and personal growth. I have also had the good fortune of interacting with instructional designers and SMEs at my workplace, as well as across the globe. This blog is to say thank you to the fraternity of Subject Matter Experts (SMEs) and Instructional Designers. There are a million reasons to thank them, and I just have 5 of them listed here.
1. Work Behind the Scenes
During my stint as a trainer, I have had my audience go gaga over a well-designed e-learning course. The fact is, while everyone appreciates the end product, i.e. the e-learning course, no one gives a thought to the people who have worked behind the scenes to make the blended learning program or online training program a resounding success. Many organizations today have L&D teams that comprise SMEs, instructional designers, and graphic designers and they often remain the unsung heroes. The role of a content expert or SME in the course development process is crucial. If an SME refrains from sharing his/her knowledge would we have content? If there were no instructional designers, would we have a well-structured online course? Thank you for your valuable contribution.
2. Wear Multiple Hats
Having observed SMEs and instructional designers at work, I have come to realize that these unassuming people are often required to don multiple hats and they do it as if multitasking were their second nature. SMEs are the ones who understand the learning needs of the target audience as well as the business needs of the training program. The onus is on instructional designers to collaborate with SMEs to understand the rationale behind the SMEs' suggestions.
Instructional designers are also required to coordinate with graphic designers and other team members involved in the e-learning course, to deliver a world-class product. SMEs on the other hand, double up as reviewers keeping a close watch on the way the e-learning course is shaping up. Instructional designers and SMEs have to work well together in order to design the e-learning course the way they envisioned it. If SMEs and instructional designers didn't don multiple hats at the workplace, would we have any e-learning courses in place? Thank you for all the teamwork.
3. Invincible Captains of the Ship
The L&D department is like a ship that needs to be carefully maneuvered if it has to bring benefits to the organization. SMEs and instructional designers go about their work quietly but ensure that training managers get to rollout online training programs on time, every time. I call them invincible captains because they are undeterred by the multidimensional challenges they face. It could be a functional manager who wants a preview of the e-learning course while it's being developed or a training manager who wants a change in the instructional design strategy.
And for organizations whose core business is e-learning, it could be the challenge of communicating and dealing with multiple clients. There is a probability that SMEs and instructional designers are involved in multiple projects. But they are flexible and ready to stretch in order to design an awesome e-learning course. Thank you for going the extra mile.
4. Self-Directed Learners
Instructional designers as well as SMEs are involved in designing great learning experiences for employees in the organization. They are always thinking of new ways to engage learners and provide a fun learning experience. But what about their own learning needs? SMEs have to learn continually in order to keep up with the evolving trends and new technology in their field of expertise.
Instructional designers on the other hand are often required to design e-learning courses on various subjects and find themselves in unfamiliar territory. Have we ever given a thought to the effort that instructional designers and SMEs put in learning? Thank you for your inspiring, learning spirit.
5. Help Others Learn
SMEs and instructional designers are equally involved in crafting enriching learning experiences. They make a difference to learners' lives by figuring out creative ways to teach. Their primary job role is structured around making learning easy and engaging for learners. If SMEs and instructional designers weren't around, e-learning would cease to exist. Thank you for helping us learn.
Learning is a complex process and SMEs and instructional designers do their best to make our e-learning journey exciting. This festive season, let's bring them into the limelight and take a moment to say thanks for all their good work.