Tracing the Journey of E-learning in a Thanksgiving Letter
eLearning pens a special letter to its stakeholders this Thanksgiving.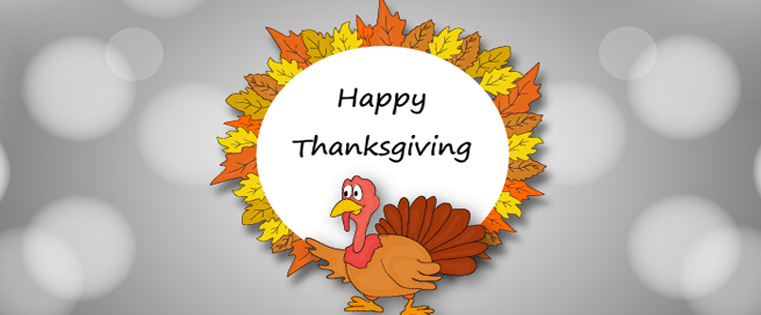 When I think of Thanksgiving, the floodgates of my memories and emotions burst open and I'm overwhelmed. Where should I start? With whom should I begin? The list is vast… I fear I may miss some. However, I took time to sit and thank everyone instrumental in my growth, adoption, and usage.
If your name is not mentioned here, don't think I've forgotten you; you are in my heart, in due time we will meet, and then I will shake your hand, give a warm hug, and whisper 'Merci*'..!!
Thank You, Dad, for Trusting Me
I wasn't around even in the 1920s. I'm thankful to all the researchers and professors who thought and dreamt of me, and made me a reality. I still cherish the day my Father BF Skinner introduced me to his students. That was my maiden teaching assignment, from then on I never held back. Thanks Dad for trusting me, I didn't let down your expectations.
In the 90s I grew up, became more interactive, and my reach extended to many. Thank you, students, for embracing me. I can't forget my universities and schools; you molded, corrected, and enhanced my abilities – I am indebted to you all.
Thank You, Researchers & Influencers
I express my sincere gratitude to all researchers for making me strong through the science of instructional design. Uncle Robert F. Mager, thank you for setting me along the right path with your work in learning objectives and Benjamin Bloom & team for the taxonomy that translates my teaching to measurable, tangible results. Thank you, Robert Gagné, for proposing a series of learning events. I am grateful to Florida State University researchers and Michael W. Allen for the ADDIE and SAM models. These frameworks help many organizations tailor me to their specific needs.
When I thank my influencers, it's an unending list. Here I've mentioned just a few – pioneers who've made me popular and trustworthy – Cathy Moore, Tom Kuhlmann, Craig Weiss, Debbie Richards, Elliott Masie, Karl M. Kapp, Chad Udell, Christopher Pappas, Connie Malamed, Laura Overton.
You guys promoted me hard, experimented, wrought trends, formed communities, inspired young folk, convinced the corporate sector, made technology work for me, shared your knowledge bountifully, and a lot. Thanks a ton all of you, you guys rock..!!
'Gracias*' Training Community
Thank you, trainers, coaches, and Learning & Development professionals; you were instrumental in widening my horizons. Yeah, I won't forget that milestone, when businesses started using me for training employees in the 2000s. It's because of you I could serve millions of employees, erased borders between continents, and wiped out time zone differences. You gave me wheels to reach learners and employees; I go to them when they need me.
Businesses, I especially thank you for the hearty welcome and accepting me as an integral part of your overall training strategies. You trusted me to improve your employees' industry knowledge and expand their skill sets.
Your training requirements inspire me to constantly discover my potential and renew myself in the form of mobile learning, microlearning, game-based learning, Virtual Reality, Augmented Reality, Adaptive learning, and more.
Efharisto*, Technology Companies
Thank you, technology companies, for simplifying my development. Now instructional designers can develop courses rapidly without programming knowledge, all because of you. I thank Articulate, Adobe, Trivantis, Microsoft, Google, iSpring, TechSmith, Claro and others for the wonderful authoring products and learning platforms you've come up with.
I'm especially grateful to Moodle, Totara, Cornerstone, Sum Total, Docebo, Success Factors, Effectus LMS, Blackboard, Adobe Captivate Prime, and other Learning Management Systems for making it possible to track, report, and manage my training activities. Because of you, I'm now part of blended learning and flipped classrooms too.
Thank You, Learners!
Last, but not least, thank you, learners, for embracing me ever so warmly. Your acceptance boosts my morale and motivates me to bring training in innovating forms.
I've become a bit nostalgic recollecting all these memories. However, I feel satisfied because – hey, children, you need not keep your work aside to take the training, you needn't be at a single place, and can learn on-the-go. I'm also available at the moment of need, to support your performance!!
So, happy learning and training dear friends. Thank you!
Yours sincerely,
eLearning
(Note: * – Thank You in various languages, and different contexts.)