Top 3 VILT Platforms and Their Noteworthy Features [Explained]
Ensure the best Virtual Instructor-led Training (VILT) experience for learners with the right VILT platforms. Wondering what these platforms are? This blog is just for you. Here I'll discuss the top 3 VILT platforms and their noteworthy features that make virtual training effective and engaging.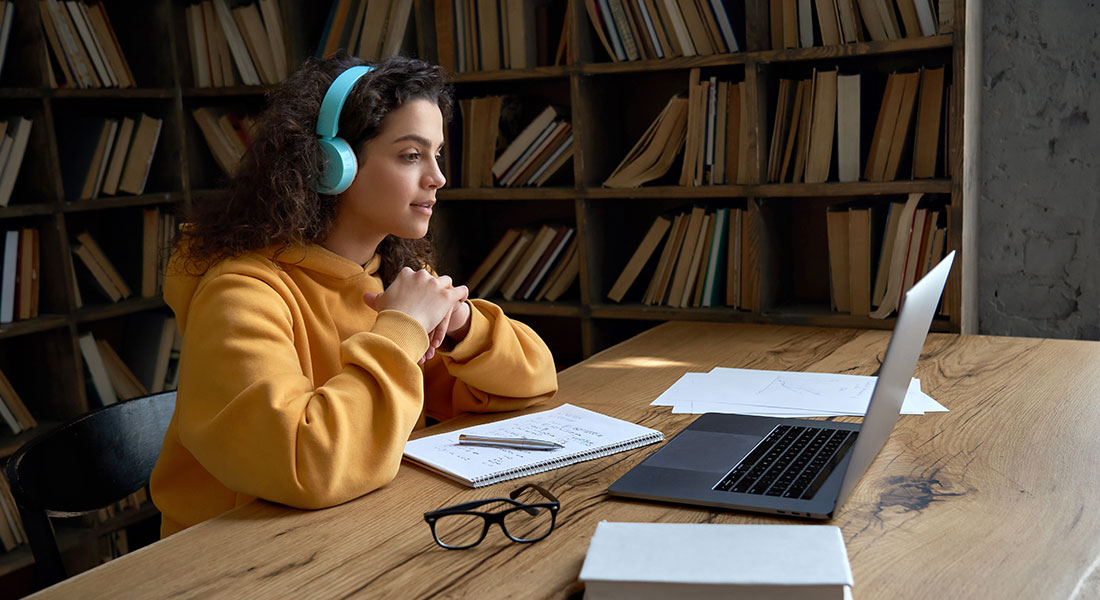 So you're considering Virtual Instructor-led Training (VILT) for corporate training. Good move! Because I agree that conducting in-person training sessions can get difficult. Especially in this post-Covid era, when most of employees prefer working from home. And why not? Because it doesn't only facilitate the distance issue but rather helps you handle various other challenges like budget constraints, training schedule conflicts, and lack of other resources too.
So with VILT, you can ensure a win-win for both the instructor as well as the learners. To make the best out of your training programs, it is important to be foresighted and aware enough of the needs of your trainers and learners. Accordingly, you should select the right platform. With that said, also be wary of the challenges of virtual training that often go overlooked in the excitement of availing the benefits.
Provide the Best VILT Experience to Your Learners!
Here's the list of the top 3 platforms to help you out:
Zoom
Adobe Connect
Microsoft Teams
To help you be prepared thoroughly and make the right decision, in this blog, I'll discuss the top 3 VILT platforms and their impressive features. Based on the information, tally your training requirements and make the decision. Easy peasy? It will be!
So let's start!
Top 3 VILT Platforms and Their Noteworthy Features
Zoom
I'm sure at least once in our life we all have either sent or received a Zoom invite. Isn't it? Whether it was for a meeting, a webinar, or even for some sort of training. And why not? Because Zoom is a great VILT platform that has gained popularity over the past couple of years. It is easy to use and offers reliability and a range of other features.
On that note, let's check out the noteworthy features of Zoom.
Video Conferencing: You can easily conduct virtual meetings for all your learners. Based on your plan, Zoom allows you to conduct meetings ranging between 40 minutes to 30 hours!! Yes, you read it right. And that's not all. 100-1000 people can attend the meeting, thereby making it a great option to conduct training for a large number of learners at once.
Team Chat: This feature helps you take up discussions and questions in a more systematic manner. Moreover, team chat makes the virtual training more engaging and even fosters better collaboration among the learner
Whiteboard: Zoom's whiteboard feature enables your learners to collaborate in real-time, brainstorm ideas, map out workflows, etc., using a shared virtual whiteboard. It is a great way to involve your learners in the training session.
Screen Sharing: The screen sharing feature allows instructors or learners to share their screens with other learners. It is useful for presenting slides, documents, or any other training materials during the virtual meeting.
Mail and Calendar: It helps the instructors to schedule the training sessions and even send out invitations to the learners. Apart from that, regular updates and reminders ensure that the learners don't miss the training session.
Adobe Connect
If you've been in the training industry for a while now, I'm sure Adobe is not a new name for you. Whether it was Adobe Captivate, an amazing eLearning authoring tool, or Adobe Connect— a VILT platform. In this section, we're going to delve deep into the features of Adobe Connect that make it one of the reliable and popular choices among trainers for facilitating virtual training sessions.
Customized Layouts: It enables creating of storyboards that help the instructors to guide learners' visual attention. Once the outline of the training course is ready according to the desired learning objectives and training goals, trainers can easily augment the content with relevant images, multimedia, polls, quizzes, chats, or notes.
Custom Apps: With this Adobe Connect feature, instructors can leverage a pre-built app or design their own to make the learning experience more fun and engaging. They can incorporate timers, games, etc. Here's an infographic on custom apps available on Adobe Connect to help instructors boost fun and interactivity in their training sessions.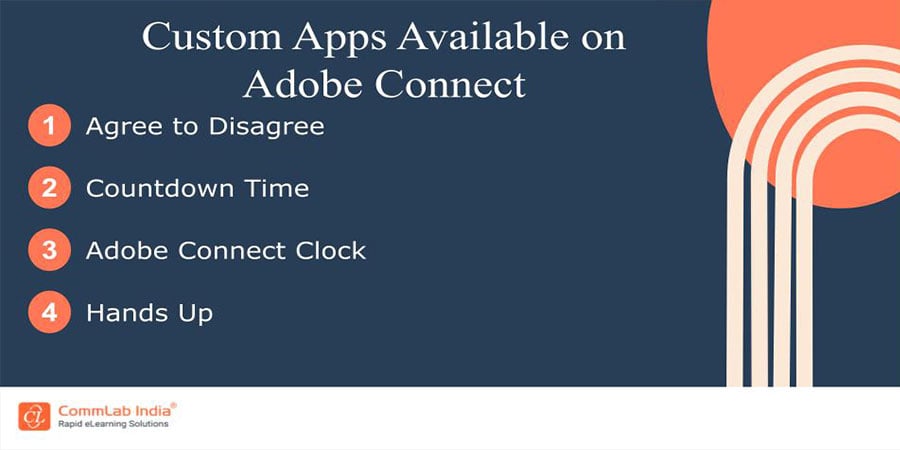 Engagement Dashboard: A feature that's a game-changer for sure! The engagement dashboard allows the instructors to gain a fair idea about how their training methodology is working, learner response, and interaction with the training material. All these elements will help them modify their training approach for desirable results.
Breakout Rooms: Breakout rooms allow the instructor to split the learners into smaller groups for more focused discussions or activities.
Persistence Room: As the name indicates, these reusable rooms are a great tool for virtual training. It allows the host to facilitate and participants to attend the training in a hassle-free manner. In fact, the instructor can reuse the previous set of content, such as quizzes, polls, etc., for a new, different group of learners.
Microsoft Teams
Microsoft Teams is a versatile and user-friendly Virtual Instructor-led Training (VILT) platform. From online meetings to document sharing to full telephony, it provides you with a range of options. All these elements enhance the virtual learning experience and contribute to positive training ROI. So whether you are planning to provide training to remote employees or conduct a webinar with interactive polls, Teams has got you covered.
Now let's explore some other features worth knowing.
Video Conferencing: High-quality video conferencing capabilities allow your trainers and participants to communicate effectively in real time. With this feature, learners can easily join meetings from anywhere. And that's not all. The instructor and the learners can share their screens and use virtual backgrounds during the meeting.
Collaboration and Communication: For effective virtual training, the collaboration feature plays a crucial role. It allows the trainer(s) and learners to work together effortlessly. Learners can chat, share files, react, raise hands, and collaborate on documents in real-time. This fosters better communication and understanding among the team members. Check out the video below to know the successful secrets of effective communication.
Recording: At times, it might not be possible for every learner to attend the training session. So to ensure their training isn't hampered, instructors can leverage the record feature. It enables them to record training sessions and webinars and save them for later use. Apart from the ones unable to attend the training session, it is a great feature for those learners too who want to reinforce their learning or review content.
Mobile Accessibility: Accessibility is an important factor when it comes to conducting effective corporate training. Virtual Instructor-led Training sessions are no exception. With Microsoft Teams, you can ensure a seamless learning experience for your learners as they easily attend the training even on their mobile phones (even if they're on the go for some reason). It is a great option for remote or on-the-go teams.
Integration with Other Tools: This feature allows instructors to integrate Microsoft Teams with a range of other tools and apps. Given below is an infographic enlisting a few Microsoft Apps that you can integrate with Microsoft Teams., etc. This benefits in streamlining the content creation, delivery, and presentation process.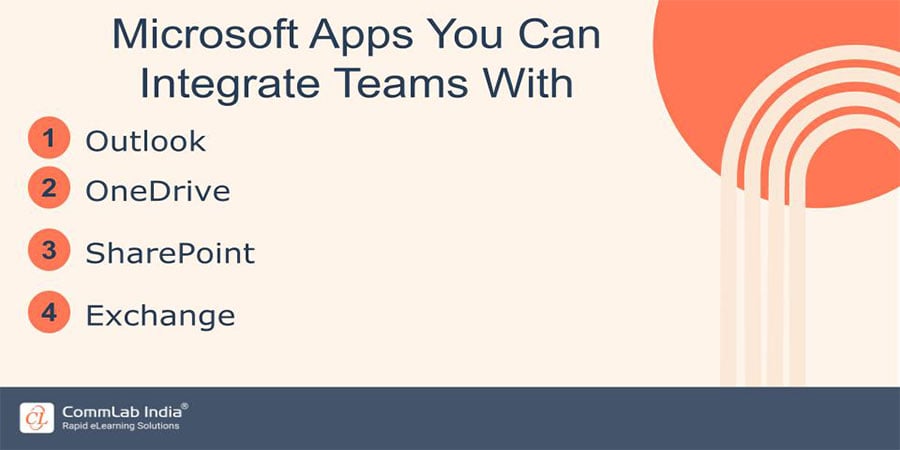 Wrapping It Up!
Virtual Instructor-led Training (VILT) is definitely worth a try! And with these amazing VILT platforms, take your training to the next level. But if you're just getting started with VILT, there's a long way to go. So here's a beginner's guide on Virtual Instructor-led Training. Check it out now and explore the amazing opportunities in the digital world!