5 Steps of a Highly Effective Instructional Design Process
This blog post describes the steps involved in the instructional design process.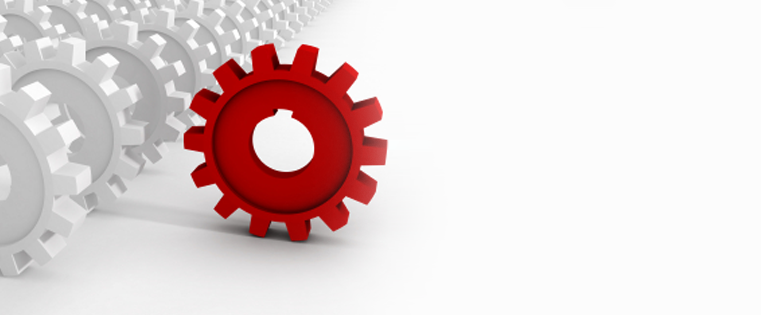 Every organization has its own instructional design process that it uses for its eLearning course development. However, it helps if your organization has a set of steps that define its instructional design process. A good instructional design process helps "smoothen" the overall development of the course.
5 Steps to Follow for Effective E-learning Development
Diving into eLearning development straight away without paying heed to design can be tempting. But if you need to increase the effectiveness of your online training program, do not miss these 5 steps in the instructional design process.
Create an Instructional Design Document
Script to Finalize Content
Design a Prototype
Develop the eLearning Course
Host the Course on the LMS
Let's take a look at the steps in an effective instructional design process.

Creating an Instructional Design Document (IDD): The first step in a good instructional design process is the creation of an IDD. An IDD specifies the global instructional design approach that focuses on finalizing the strategy for the entire course. It aims to standardize the entire curriculum, instructionally and visually. It covers all aspects of the course, from a detailed outline to the screen level treatment. Given below is a sample IDD template.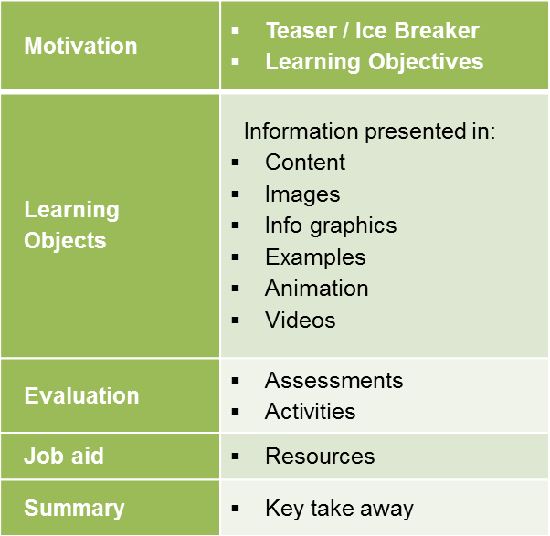 Scripting: Scripting helps finalize your content, both in terms of the on-screen content as well as the audio script. On-screen scripting comes in handy for screen-wise chunking, content presentation, activities, and resources. On the other hand, audio scripting helps you finalize the tone and treatment you want your audio to have. For example, you can decide whether you want to use background music or sound effects in your course.
Developing a Prototype: Once your script is ready, you can move to the next step, i.e., creating a prototype. A prototype consists of four to five functional screens that demonstrate the global strategy of your course. A typical prototype includes characters and background selections, final audio treatment, assessments, and activities. Prototypes help focus on technical standardization, animations, colors, images and AICC and browser compatibility.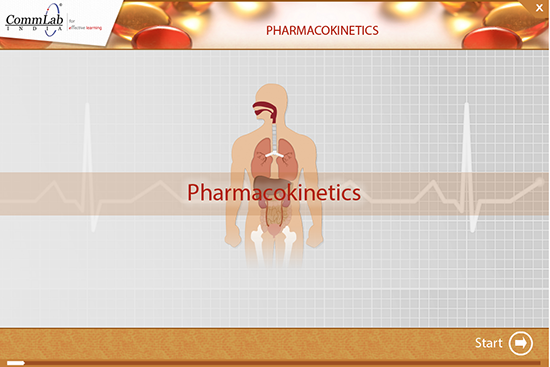 Developing the course without/with audio: After getting your prototype approved, you can send your alpha course without audio to the client. The focus here is to obtain a sign-off for all visual elements of the course. Once you get the sign-off, you can send the final functional course with audio for the client's approval.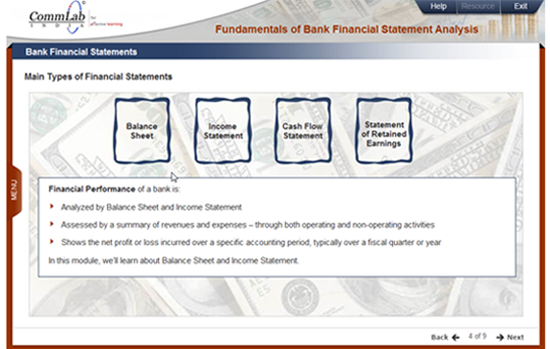 Developing the "LMS version" of the course: The last and the most important step is the making the course LMS compatible. It is here you check whether the final quiz could be tracked in the LMS and sort out all browser-related and other technical glitches. And, finally you upload the course for your learners.