The Role of Scenario-Based Learning in Online Training
This blog explains how scenario-based learning can be used for sales, compliance, software and new hire online training programs.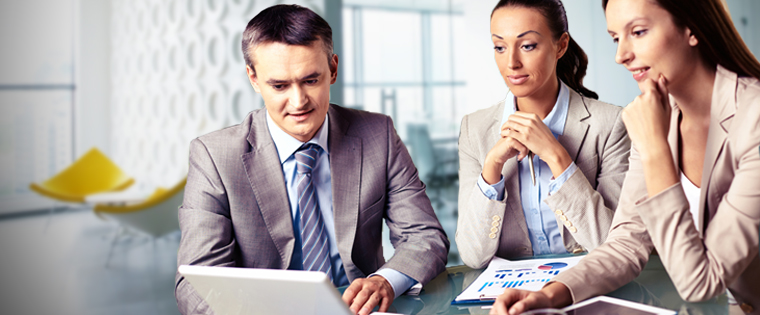 Life's approach towards learning is altogether different. It brings forth tests, difficulties, struggles, and various experiences to teach us the most important lessons. Life won't make you sit in the classroom or in a training session and provide learning material to equip you for a test. It's always a reverse process. Scenario-Based Learning (SBL) follows the same principle, that's why it looks more realistic in a sense and is the most effective. Some training managers assume that SBL is only applicable for certain situations and a few training programs, but it has its place in each corporate training program. Let's look at ways to utilize this approach, for the benefit of your employees, to expand their knowledge base, skills, and decision-making abilities.
What is it and why is it important?
Learning based on real-life scenarios, day-to-day work issues and specific cases in projects can be known as scenario-based learning. It helps learners respond to the given situations, take decisions, or select a particular course of action. When you take this concept in the context of online/eLearning, it can be described as Scenario-Based eLearning (SBeL).
Here are five major benefits of scenarios in online learning:
Build critical-thinking, decision making and problem solving skills so that employees can face real life situations in the future
Connect emotionally with workforce in order to make them understand difficult concepts easily
Allow employees to fail and help them overcome mistakes by providing a safe environment
Develop rapport with the human brain to stimulate memories
Weave stories around complex concept to understand and comprehend easily
Check this blog to see how scenario-based learning works best for corporate training.
Scenarios in Online Sales Training
Real-time interactions with prospects give a better understanding to your sales teams on how to make a sale. Usual elements in the sales training are: an overview of the sales process, dos &don'ts, product features, overcoming customer objections, comparison with competitors, industry knowledge and more. When you teach these as concepts without connecting to day-to-day work situations, it's hard for your salesforce to understand, comprehend and implement in their regular jobs.
When you present concepts with scenarios, your sales training will be more meaningful. Scenarios offer context so that sales teams can easily relate to the concepts.
For example, showing a scenario of a sales rep that missed a crucial step in the sales process and its consequence in an online learning course. That rep will be asked to decide what should be done to proceed correctly.
Scenarios can be used in e-learning to better explain the dos and don'ts – the consequences of decisions – whether positive or negative.
Check this blog to know how to enhance your product sales training with scenarios.
Scenarios in Online Compliance and Safety Training
As soon as you think of compliance, I am sure you are reminded of those insipid rules and regulations, dry policies and code of conduct. Introducing scenario-based approach in online compliance courses help you to minimize complex legal jargon, making it comprehensible. Show the risks that can be faced in various work situations by not following a code of conduct and company policies. For example, how your organization's confidential information was leaked to competitors by not adhering to the data privacy laws.
The same can be applied in safety training, simple restrictions without consequences can turn out to be very casual and won't bring the desired impact/change in employees' behavior. When they see the effect of their actions/negligence, they will avoid such decisions in real life or know how to respond in emergency situations.
Know more from this blog on how scenarios can add flavor to your online compliance training.
Scenarios in Software End-User Training
You may think it's strange or difficult to use scenarios in software end-user training, but they are needed. Employees can be trained on tasks based on their roles and responsibilities, and each task can be an individual scenario.
Developing an interactive software training course with screen capture & recording simulations and including real world scenarios have a higher impact on employees. You will be able to create different learning paths depending on the employees' roles and responsibilities. For example, if employee taking the software course is a basic user, you give them the training module that is necessary for his/her task completion. If the course-takers are power users, they can get another learning path with higher privileges and decision making facilities.
Scenarios in Online New Hire Training
SBL brings the needed liveliness to your induction training. Your online learning course with scenarios can teach them the rules and policies they need to keep in mind and gives a bird's eye view of organizational structure. You can explain company policies with possible examples, risks & consequences, and show new hires their job roles and career paths with relevant scenarios. This helps new employees understand your company's work culture as quickly as possible.
Check this blog to know more about the strategies to train your new hires.
Experiencing real work situations help your employees to quickly learn skills and acquire the knowledge they need for their jobs. We hope you will try the much-sought approach, i.e. Scenario-Based Learning in your corporate training programs. Wishing you all the best!