Solutions to Ward Off the Stumbling Blocks of Compliance Training
Compliance training is boring and dry. Here are some training problems you can anticipate, and solutions to help you get by.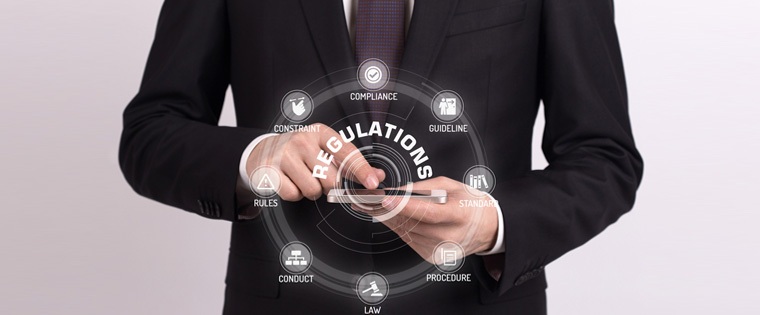 If it's one training that must be rolled out on time, it is workplace ethics and compliance training. It is also one of those trainings that hits several roadblocks, resulting in delayed delivery to employees. We witness the first stumbling block at the very top (it can be likened to a small snowball on a hill, that gains speed, momentum, and size as it makes its way down the hillslope) at the company level, and then down to the trainers, SMEs, and employees. But every problem has a solution, and so do the problems mentioned in this blog.
A Fixed Budget
The Problem: Given that compliance training is mandatory, it must be conducted, no matter the size of the organization's training budget. Workplace ethics and compliance training for a global workforce works out more expensive. To stay within budget, L&D often settles for low quality training programs.
The Solution: Online learning solutions cater to all industries, and to all types of training (including but not limited to workplace ethics and compliance training).
Rapid authoring tools (such as Lectora Inspire, Articulate Storyline, Adobe Captivate, Claro, and iSpring) ensure development costs stay low, and offer interactive courses that are created on time.
Online learning strategies such as microlearning, mLearning, game-based learning, and video-based learning, make compliance training engaging.
Reluctant Learners
The Problem: Compliance training is usually met with groans and moans at the workplace. Learners don't have time to complete their day-to-day office activities, let alone take up training. Often, employees are hit by an avalanche of compliance courses that must be completed in a stipulated period. It's very hard to go through 40 or 50 hours of critical training in a week or even a fortnight. Employees hate this training from the word 'go'.
The Solution: Adult learners need to know why they must learn something – this is not only about compliance training.
Add a page to the course so they know what's in it for them.
Add scenarios that reflect the job they do, along with repercussions of non-compliance
Make them aware of the impact non-compliance will have on a personal level
Increase learner engagement by adding interactivities
Make courses relevant by customizing them
Space out learning to avoid information overload
No Freedom of Choice
The Problem: Because of the compulsory nature of these courses, instructors and SMEs insist on a locked navigation that forces learners to go through every bit of the online course:
Locked navigation is not conducive to adult learning
Employees feel they are forced to learn
Employees would possess different levels of knowledge on various compliance topics. When navigation is locked, they are forced to go through even those topics they are familiar with
Employees develop a care-a-damn attitude and will simply scroll down to the end of each page and hit the 'Next' button. No learning will take place
The Solution: Make the Graphical User Interface (GUI) clean, clutter-free, and easy to navigate. An 'Index' can provide hyperlinks to courses. This way, the course is clutter-free, easy to download because it is not made heavy with content, and most importantly, learners are free to choose any module.
Track learning so that instructors are aware of a learner's status on the course – the pages accessed, assessments attempted, and if they completed the course successfully.
Mandatory Use of Entire Content and At Least 50 Hours of Training
The Problem: Subject matter experts (SMEs) insist that courses contain every bit of raw information they possess. But when courses are text-heavy and long, the consequences are disastrous.
Employees can't focus on learning and lose attention
Employees are away from work for long periods; productivity decreases
Decreased productivity forces workers to work overtime
Work-life balance is severely affected
Focus shifts from the learner and the learning objectives to the duration of the course
The Solution: Make training available on multiple devices so that employees can access learning anytime, anywhere, online, and even offline.
Break up a long course into several microlearning modules (that together would make up a series). Each microlearning module can be covered in a few minutes and would deal with just one learning objective.
Segregate 'need-to-know information' from 'nice-to-know information'. All the nice-to-know information can hide behind a neat 'Resources' tab.
Replace text with other formats such as images, video, PDFs, and hyperlinks (for example, instead of adding a compliance policy, a simple hyperlink to the policy would suffice). Use bullet points for easy reading. Use interactivities such as rollovers, hotspots, tabs, etc. that will reveal additional information when activated.
Use a blended approach (combine online and classroom trainings) to reduce the number of courses to be created. Learners will also have an opportunity to interact with instructors.
Every organization possesses its unique set of compliance training problems. But these problems can be tackled. And like the big snowball rolling at a maddening speed that hits a big boulder or a tree and is smashed to smithereens, online learning solutions can be manipulated to break all stumbling blocks that organizations encounter on their journey to compliance.