Outsourcing E-learning Projects? – Expert Advice
Check this post to know what it takes to outsource e-learning projects successfully.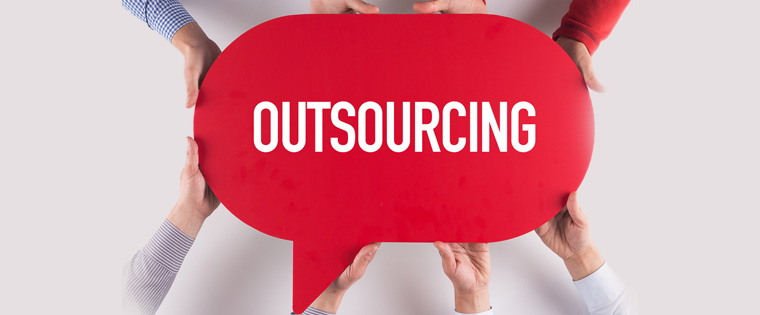 Jim is the training manager of a large insurance company. Recently, his organization partnered with an offshore technology-enabled learning solutions provider, to develop web-based learning resources for its sales staff. Jim believed that the eLearning outsourcing initiative would be a grand success. But, to his dismay, the vendor produced online courses of poor quality.
A number of training managers face similar experiences with their course development vendors. Why do many eLearning outsourcing initiatives fail to deliver results? What can be done to rectify the problem? How can you get the best value for your money paid to an offshore technology-enabled learning company? This is what an expert in e-learning project management had to say. Read on to gain practical insights.
Why do many eLearning outsourcing initiatives fail?
Expert: There could be various reasons for the failure of an outsourced online course development project; the most common being the inability of the eLearning partner to meet the requirements of the client. Companies need to select the right technology-enabled learning solutions vendor.
How can they do that?
Expert: Organizations must partner with eLearning firms that have considerable experience in delivering online training solutions to companies in their industry. An experienced vendor can understand your requirements better, and needless to say, delivers a product of high quality. It is better to outsource your eLearning project to a vendor who earns his bread and butter only by providing technology-enabled learning solutions.
Why?
Expert: E-learning development is a specialized activity and requires single-minded focus. Firms which offer everything under the sun often lack this much needed focus.
Companies are only as a good as their people, and eLearning solutions providers are no exception. What makes an ideal eLearning development team?
Expert: Good question. Firms must make sure that the vendor has a well-qualified team, before outsourcing their web-based course development project. An ideal online course development team is composed of:
Role:
Project Managers
E-learning Designers
Visual Designers
Multimedia Developers
Technology Experts
One of the key aspects of a successful eLearning development initiative is good project management. How can firms see that their projects are well managed?
Expert: It is important to outsource technology-enabled learning development projects to companies that follow a proven AGILE project management process that enable them to complete projects successfully. The AGILE project management processes allow companies to ensure the active participation of clients in eLearning development and deliver high quality online courses, without time and cost overruns.
A lot of companies have faced problems communicating and coordinating effectively with overseas eLearning vendors. How can these problems be resolved?
Expert: The quality of communication with the client plays a key role in the success of an eLearning project. Companies must ensure that the vendor's team has good experience in interacting with customers with diverse cultural backgrounds. Firms also need to make sure that the team is flexible in terms of working across various time zones. It is advisable to appoint a senior person, with good knowledge of the learning requirements, as the Single Point of Contact (SPOC), to liaise with the eLearning vendor's team. It is also necessary to document the project in a systematic manner.
Why is documentation important?
Expert: Documenting the work on an eLearning project is very useful in analyzing the issues faced. This goes a long way in preventing their recurrence. Good documentation also comes in handy in case of a dispute with the online course development vendor.
Many eLearning companies provide examples of their work on their websites. Can companies be guided by these samples?
Expert: Online course examples are no doubt very useful to gauge the work of an online course development firm. However, you should remember that companies put only their best creations on their website. So, it is better to ask a vendor to develop a sample course, based on your requirements, before you ink the eLearning outsourcing deal.
Social media has become ubiquitous in recent times. How can this be used to know more about an eLearning vendor?
Expert: Top online learning solutions providers contribute to the larger community – they share their knowledge, expertise, and vision. They blog regularly and share their experiences and thoughts about developments in the domain. They are active on LinkedIn and other social media portals, where they collaborate with the wider L&D community. They publish eBooks and hold webinars that help customers address their learning needs.
Hope the excerpt of this interview helps you take a good decision about outsourcing your eLearning development project. Ensure you have a thorough understanding of the vendor's team, past work in your industry, project management experience, and ability to communicate and work across time zones before you go ahead with the partnership. Happy E-learning!