5 Ways to Repurpose Webinars to Online Learning Resources [Infographic]
Content is king in online learning. If you want to go for rapid eLearning, consider repurposing webinars into online learning resources.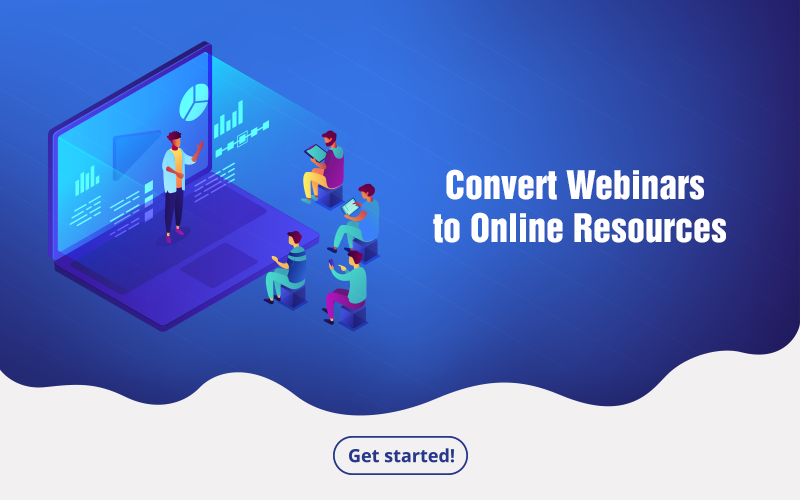 If you want to go for rapid eLearning, one prerequisite you need is training content – whether in the form of classroom training materials, webinar recordings, marketing collateral, and more. These can be easily repurposed into online learning resources. Let's consider the case of repurposing webinars.
Putting together webinars sure takes a lot of time and effort from an organization. The effort involves the amount of time your subject matter experts (SMEs) – both internal and external – industry experts, and other highly qualified professionals put in. Considering that these individuals' time is hard to get, especially for training, you can't afford to put away those webinars once they've served their purpose.
To extend their utility and ensure learners have access to the insights shared, you can repurpose webinars into online learning resources! And what does that offer – on-demand accessibility, on learners' preferred devices
So, convert your webinars to eLearning resources and leverage them for all its advantages.
For example, the Q&A session can be delivered as podcasts while the dos and don'ts can be shared as infographics, updates as eBooks, and more.
This infographic shares 5 ways to perfectly chisel your webinars into excellent online learning resources.