6 Tips for a Successful Offshore E-learning Partnership
Learn some tips to build a successful partnership with an offshore e-learning provider.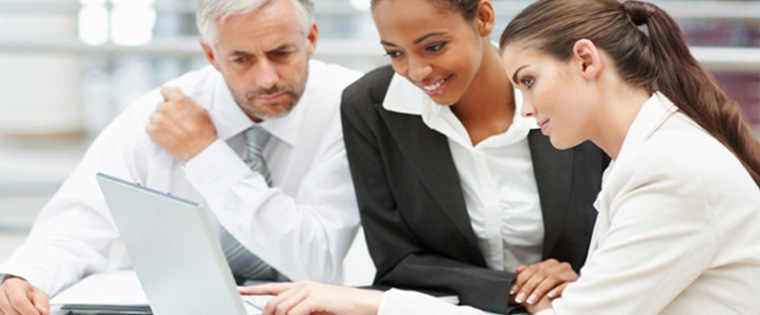 Organizations the world over are adopting e-learning to train their workforce. Many of them are opting to outsource their e-learning design and development requirements to an offshore vendor.
Outsourcing your e-learning requirements brings you many benefits. An offshore company with expertise in e-learning development will give you instant access to a panel of experts who will help your e-learning initiative.
Since an offshore company will be working closely with you, it is important to build rapport and develop a successful partnership. This blog will give you 6 tips on how to do this.
Tip#1. Take care during the hiring process
A successful partnership starts at the hiring stage itself. Today there are more than 1000 e-learning vendors ready to be your offshore partner, but how do you choose the right one? What qualities should you look for? How will you ensure that the e-learning partner you choose will be able to fulfill your requirements? Your choice should be based on certain key factors such as expertise, domain or industry knowledge, and the ability to communicate with you, stick to deadlines despite working in different time zones, and provide strong references.
Experience plays a crucial role when choosing an offshore partner. Experience means they will have expertise in learning design, instructional design, and learning development. They will have a qualified in-house team. They will have the experience of dealing with a variety of clients. However, remember not to make your choice just based on credentials. Get to know about their past projects, view their samples, and talk to their clients.
Before you decide on your offshore partner, assess their expertise over an online interaction through Skype or Google Hangouts. This will also be an opportunity to gauge their communication skills.
Tip#2. Communication is the key
Communication is crucial when working with an offshore partner. This will ensure that a relationship is built based on trust and confidence.
After the project kick off, you need to get a report from them listing all your requirements as understood by them, so that you can be assured both of you are on the same page. A project scope document agreed and signed by both of you will be documented proof.
To ensure your project is on track, you need to hold regular review meetings with your partner. Communication lines should be open to ensure that brainstorming and feedback leads to better quality of e-learning.
While ensuring there is proper communication with your partner, take care to avoid miscommunication. Some offshore teams may not be adept at understanding the accent of international clients. In such cases, send a detailed e-mail listing all the points that were discussed, after the call.
Tip#3. Spell out expectations clearly
When working with an offshore partner, you will have to clearly mention your expectations from the e-learning course in terms of quality, time for completion, features, devices the course will be accessed on, impact on learners, and what you expect them to do once they finish the course.
Spelling out your expectations will make it easy for the offshore partner to maintain a checklist that can be reviewed while executing the project. This will also ensure the project will meet your quality expectations.
Tip#4. Invest time in working with the offshore partner
You should build an effective relationship with your offshore partner by maintaining mutual understanding, financial transparency, regular monitoring, and direct communication. Appreciate the good aspects of their work and provide corrective feedback. An understanding of each other's working culture and style will help build a long standing relationship.
Tip#5. Treat the offshore team as part of your organization
This is important if you want the team members of the offshore partner to be as involved in the work as you would like them to. The offshore team will work with your team for a brief period of time, but you should ensure everyone is on the same page. This can be achieved through open communication between teams and efforts to make them feel a part of your company. Do this by sharing important company announcements and the success of your company with them. This will make them feel a part of your company and relate to your team better.
This will ensure both your team and the offshore team work toward the common objective of bringing out a good quality e-learning course.
Tip#6. Plan for the time difference in working hours
Time differences need to be worked around if your offshore partner operates in a different time zone. You can use it to your advantage by giving your inputs at the end of your day which may be the beginning of the day for them. They will pick the baton from you and iterations will be done by the time you begin work the next day. This will reduce the time period for completion of the project.
On the flip side, if you need to call an urgent meeting regarding the project, the offshore partner may not be available, because it is post working hours for them. To avoid such pitfalls, ask the offshore partner to be a little flexible initially and work during your working hours so that you can put things in place, after which they can work during their own hours.
Working with an offshore partner requires an investment of time and money. To make the partnership work, you need to keep communication open, be clear and specific, and start your project with a clear understanding of each other's expectations.