Why Experience is Important When Choosing An E-learning Outsourcing Partner?
This blog will tell you why the experience factor should be considered when selecting an outsourcing vendor.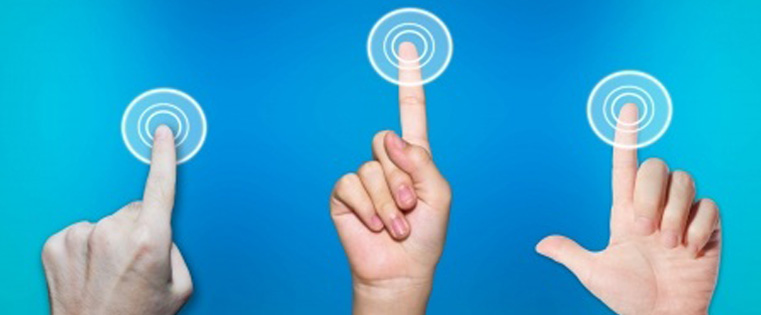 So, you have decided to outsource your e-learning project and are searching for the right vendor. Let me tell you, this is no easy task. There are more than 1000 vendors out there and making a choice is difficult. How do you pick out the best? What should you look for? How will you ensure the choice you make will be the right one to meet your needs? Ideally, you should have a checklist of qualities that will help you make your choice.
The choice of vendor will depend on many factors and you will select someone who will be able to provide you the expertise, has domain and industry knowledge and can provide strong references. Usually these parameters are met by a vendor who has considerable experience.
Experience will assure you the vendor will be able to deliver and meet your project requirements. We will give you more reasons why the experience factor is important when choosing an e-learning vendor.
Experience means expertise
More than 5 years of experience in e-learning means the vendor will have experience of working with different clients. The vendor will have the experience of providing a range of services for them.
In the e-book, 98 Tips for Selecting and Working with E-learning service providers M. J Moncher, Application Process Consultant, Siemens PLM Software shares, "Identify a provider that offers many levels of service. Find a company that can provide both comprehensive turnkey cradle-to-grave e-Learning, or assist with a piece of the development or hosting activity. For example, you may want to let your team capture their knowledge, and then outsource the consolidation, editing, and hosting of that content."
Experience assures you of better project management and customer service. When the vendor has years of experience working for diverse clients, you can rest assured they have the global exposure and mindset with the right perspective on culture and language differences to handle projects efficiently.
The team will have expertise in learning design, instructional design and learning development. They will have qualified in house instructional designers and visual designers. Companies with experience mean faster turnaround and minimum productivity loss overheads.
Domain knowledge
Experience also assures you that the vendor will have proficiency in building training solutions for different verticals. So if you are looking to build an e-learning module for product sales training or an onboarding program, your vendor will be able to provide you with it because he has the domain experience.
It is reassuring to have a vendor who will understand your requirements and has been through the experience of delivering something similar because you can be certain of the quality of the end-product.
Industry knowledge
When you require e-learning solutions related to your specific industry, experience ensures that the vendor who has worked on a number of projects related to different industries will have the required knowledge. For instance, if you are from the retail industry, your vendor will have knowledge of the industry because he would have built an e-learning course for another company in the sector.
The vendor would have an understanding of how the retail business works. This is important because if you select an e-learning vendor that specializes in catering to businesses that are similar to yours, you will get what you want.
References
A vendor with experience can provide strong references. You can contact these references and assess the vendor by asking them about details of projects handled earlier, technology or software used to develop the project and adherence to deadlines.
The importance of references cannot be undermined, as Michael Peake, President, DataBase Solutions says in the e-book 98 Tips for Selecting and Working with E-learning service providers, "Explore a provider's background. Do not just take their word for their experience – get references!"
By contacting the references, you can get an insight on how your vendor handled challenges and setbacks in the project and customer service which will help you assess and take an informed decision. In the book Build a Business Case for E-learning authors Erin Sappington and Jessi Nokes say that a vendor who has a history of providing good customer service ensures that, "…you will get course changes and updates in a timely and efficient manner."
So there you have it, experience means:
Expertise: More than 5 years of experience
Domain experience: Experience in developing e-learning for different domains
Industry knowledge: Knowledge of various industries
Strong references: Backing of references
Check on the experience factor when reviewing your list of vendors to make a wise choice. Please share your thoughts; we would love to hear from you.