Short of Online Course Development Time? Call an E-Learning Vendor
Find out the reasons an e-learning vendor will be your right choice when you do not have the time to develop online training.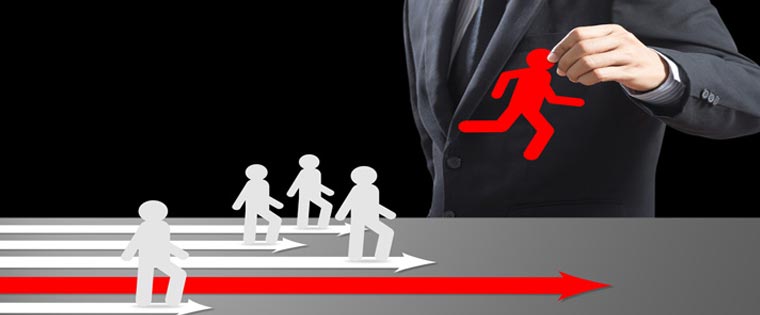 John, a training manager in a manufacturing company got these instructions from the CEO, "Create a product training course on the new line of products to be launched next month, in the next 3 weeks." John thought hard and decided to outsource the course development to an e-learning vendor. The course was delivered on time, as per the specifications and the CEO was happy too. Let us look at the reasons that made John choose an e-learning vendor to get his job done.
Authoring Tool Expertise
E-learning vendors have expertise on the rapid authoring tools you need to design your online training courses. They know how to pick and use the right tools, based on your training needs and learning content, and learner needs. This is one of the advantages of outsourcing to an e-learning vendor.
Full-fledged Development Team
The e-learning vendor will have a full-fledged, dedicated team that will work on your requirements and build courses within shorter development cycles. The team will have a set process when working on projects. They will constantly interact with you during the course development process so that views and feedback can be shared for better results. This ensures that the course development process progresses smoothly, without wasting time on waiting for feedback and then implementing it.
Leverage Latest Technologies and Trends
When you choose an e-learning vendor, you get the opportunity to use the latest trends and technologies. The e-learning vendor will be aware of the latest in learning principles and design and will use them when developing your course. He is aware of the functionality and capability of new technologies, which he will use in the project after consulting with you. This gives you access to the latest trends and technologies, while ensuring your projects are delivered in quick time.
Stick to the Schedule of Deliverables
The e-learning vendor will stick to the schedules of deliverables you had agreed upon before starting the project. Since the vendor has a dedicated team working on the project, they have systems and processes in place to deliver projects on time.
Testing and Implementation Completed on Time
Testing and implementation phases are crucial to the course development process. The vendor ensures that these phases are completed on time. He will have the tools and processes to conduct quality checks and courses are tested and rolled out on time.
When you want to develop e-learning and are short of time, it makes sense to look for an e-learning vendor who will do the job for you. A vendor can develop courses using rapid authoring tools when you need them in short time. The other reasons to choose e-learning vendors are the expertise, knowledge and efficiency they bring to the table. They will not only deliver your course on time, but also provide the value additions mentioned above. So, like John, you know what to do when you do not have the time to develop your online training.