How is Microlearning Beneficial for Corporate Training
Do you want a stronger impact on your learner from your eLearning materials? Then start small. Wondering how? Microlearning is the answer. Read this blog that highlights the amazing benefits of microlearning.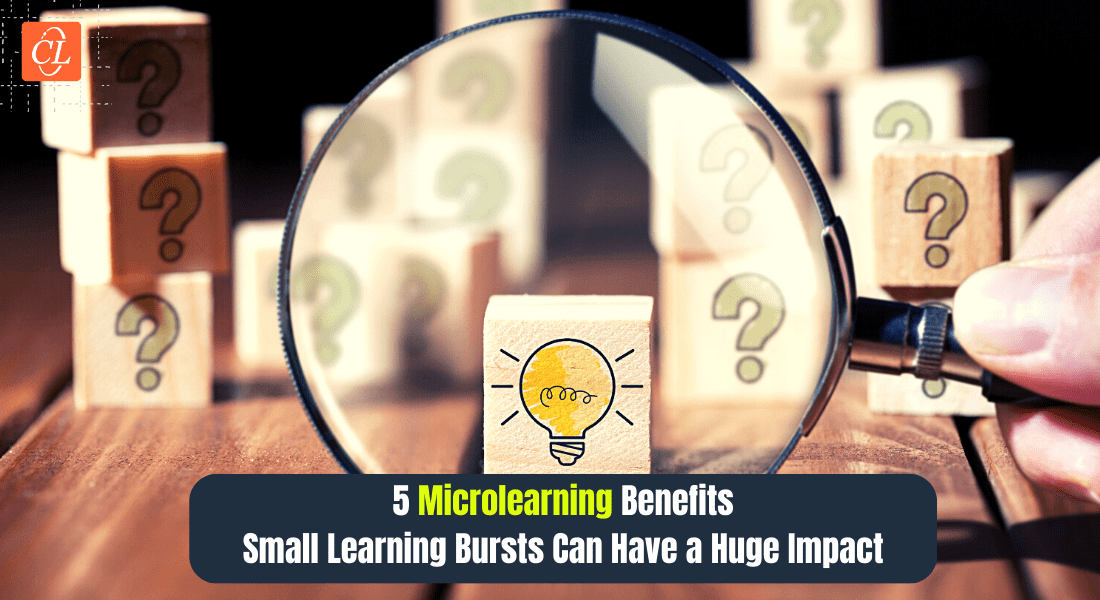 It is long past the time when tech manuals and demo sessions were held for clients to attend. A microlearning program not only helps you train your learners frequently but also helps you build strong relationships with them. In today's fast-paced business environment, your learners are constantly juggling crowded schedules, short attention spans, hazy boundaries, and a glut of online distractions. In such circumstances, how do you manage your employee's training needs? There's no doubt about it—microlearning is the best way to do that!
What is Microlearning and What are its Benefits?
Microlearning enhances individual and group performance. There are different learning objectives in each module, and knowledge is presented in manageable chunks. Learners can finish each module in 5-10 minutes.
Learners can finish each module in 5-10 minutes in various formats.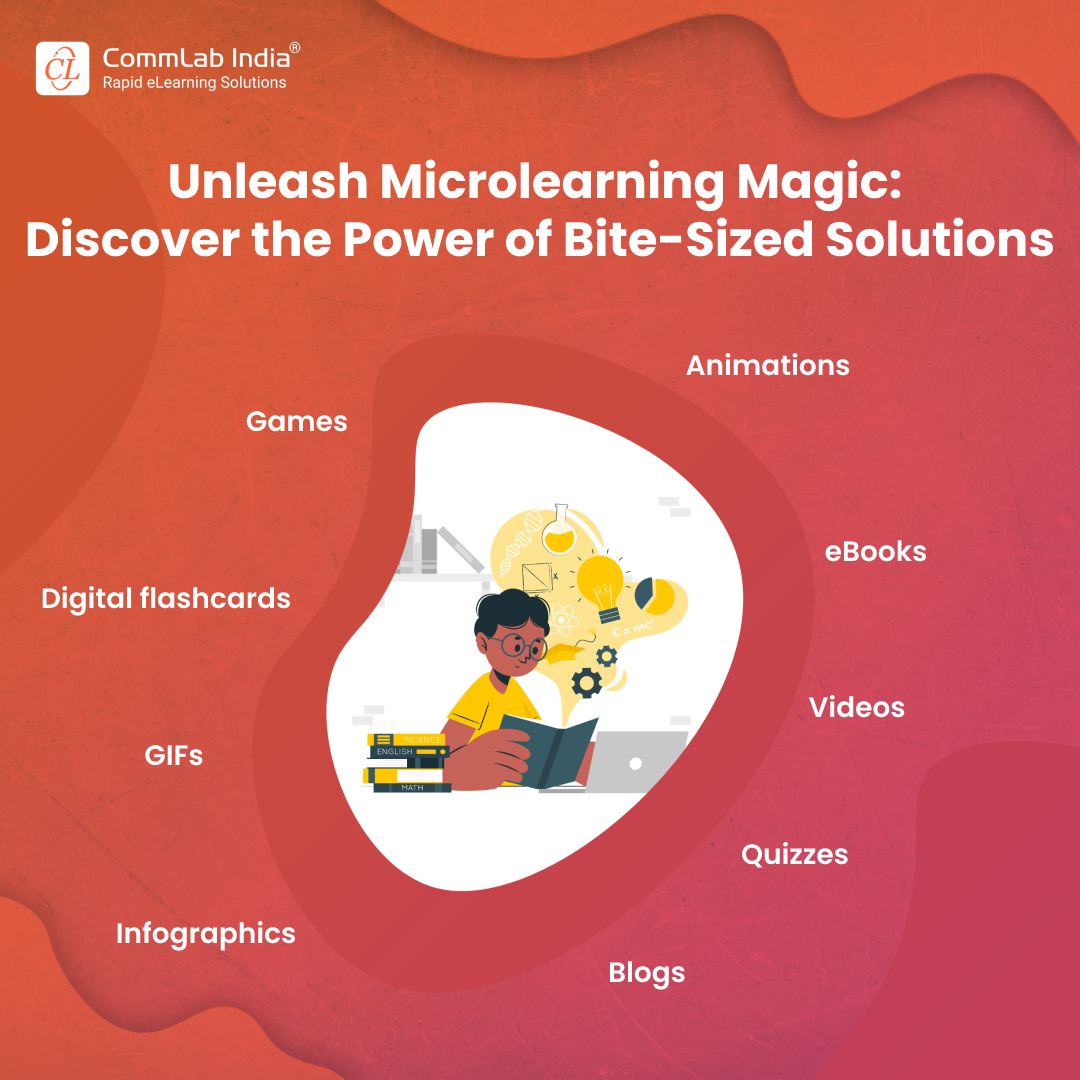 Microlearning is Typically Mobile-Ready, Which Makes it Accessible from Any type of Device.
Let's take a look at a few benefits of microlearning:
Reduces Mental Exhaustion
Improves Learning Satisfaction
Reduces Development Cost
Increases Learner Effectiveness
Includes Tracking Feature
Microlearning, also known as bite-sized learning, is a paradigm for eLearning that has transformed corporate training. L&D professionals say bite-size online learning modules are their top priority, according to a recent survey by Rapid Learning Institute. The use of brief online learning modules has brought about significant changes in the world of e-learning design and development.
Microlearning is typically mobile-ready, which makes it accessible from any type of device. Microlearning offers access to vital abilities and knowledge, that learners love.
If your organization doesn't use microlearning, you are missing a great chance to develop engaging content for your learners. Don't know if this is right for you? We'll explore 5 microlearning benefits in this article, showing how small learning bursts can have a huge impact.
Top 5 Benefits of Microlearning
1. Reduces Mental Exhaustion
One of the main causes of subpar learning outcomes is mental exhaustion. People usually think that it is a myth to multitask. The feeling of multitasking is just a switch between tasks that reduce the productivity in each one of them. The cause of mental exhaustion is this. When there are too many tasks running at once, we retain less of them. Additionally, microlearning lessens the workload for training managers. No more drawn-out lectures that compete for learners' attention!
2. Improves learning satisfaction
According to a Pew Research Center survey, millennials—those born between 1980 and 2000—and their Gen Z younger generation counterparts—make up more than half of the US workforce. This new generation uses technology to its fullest potential. Modern learners prefer learning materials that are compact, efficient, and quick. Microlearning is the best option for learners who prefer just-in-time learning because it is mobile-friendly as well.
3. Reduces Development Cost
The best training ROI is achieved by developing digestible learning chunks. This is so that they can be produced more quickly and affordably than traditional eLearning courses. Because of these nuggets' potency, employees will receive high-quality training that will increase retention.
4. Increases Learner Effectiveness
Microlearning is necessary if you want your company to be as lean, mean, and productive as possible. Micro courses' concise design allows for quick learning and returns to work so that learners are prepared to use what they have learned to complete the current task. The most effective way for your learners to acquire specific knowledge is through microlearning, which concentrates on one subject at a time. Learners who were taught a process in "successful small bites" outperformed others that were taught in the same old long formats of content.
5. Includes Tracking Feature
Microlearning promotes interactions that have been amply validated. Personal text message settings are released in the meantime. Better evaluations and improvements to subsequent courses follow higher enrollment. When they reply to a multiple-choice question with a brief text message learners are showing that they are paying attention. The content is broken down into distinct micro topics, making it possible to tell exactly what information is being accessed.
3 Ways to Make Customer Training Engaging
You can use the following features to make your customer training interesting and engaging:
1. Product Demo Videos
The most common method for letting the customers know about a video is a product feature demonstration video. Microlearning can be used to train customers on how to use a product and its features. By watching microlearning videos or online courses, customers can focus on specific features and skip over other parts of the content.
2. Question and Answer Sessions
Customers may find it challenging to use the facility you provide to solve their problems because there may be some details that they are unfamiliar with. This might cause someone to use a facility you provide incorrectly. You can learn even more about your customers' journeys and respond to their queries and concerns by developing a customized Q&A session and including a microlearning session.
End Note
Microlearning is an interesting and clever learning strategy that appeals to learners and makes it quick to create insightful content. Microlearning can also be used as a foundation for creating a learning culture in your company. It goes without saying that microlearning is an excellent way to engage with your audience. Download this free eBook for more insights.
Editor's note: This post was originally published in February 2023 and has been updated for comprehensiveness.