Fill your Training Plate from the Online Training Buffet
Do you know all forms of online training? Read to know about different forms and how various online training formats can help in workforce training.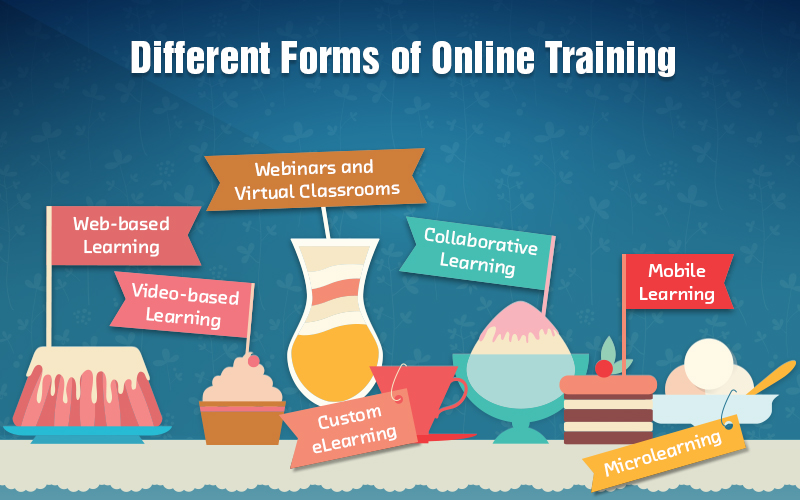 Buffets – you can love them or hate them, but you can't ignore them. Are you wondering what a buffet has to do with online training? Well, both are convenient, and both offer variety! Online training, unlike Instructor-led Training, is not limited to only one method of delivery.
What are the Different Forms of Online Training to Choose From?
Web-based Learning
Webinars and Virtual Classrooms
Video-based Learning
Collaborative Learning
Custom eLearning
Mobile Learning

Microlearning
We have a myriad of training delivery modes which can be used depending on the subject and learner profile. You can fill your training plate with just the dishes you need from the online training buffet. There is a lot of choice, and each dish has its own taste and flavor! Shall we go to the table for a taste of each?
Modes of Online Training
1. Web-based Learning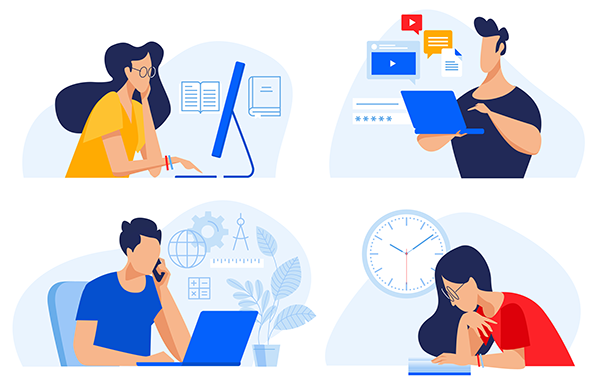 This form of training is accessed via web browsers or the corporate intranet. The best part of this mode of online training is that learners can access it at their own pace within the set time. Also, they don't need to travel to the training center to attend the training.
The compatibility of web browsers with videos, audios, animation, and other media elements make it a user-friendly medium to deliver online training. On the flip side, the learner needs to have a certain set of system requirements (additional bandwidth and software).
Today, the most popular format for web-based learning is HTML5, an open source web format that is rapidly replacing .XML and .FLA. This is because of the impending phasing-out of Flash, which has long been a favorite of eLearning developers. So, now is the time to develop all your eLearning courses in HTML5 format and convert all existing Flash-based courses to HTML5.
2. Webinars and Virtual Classrooms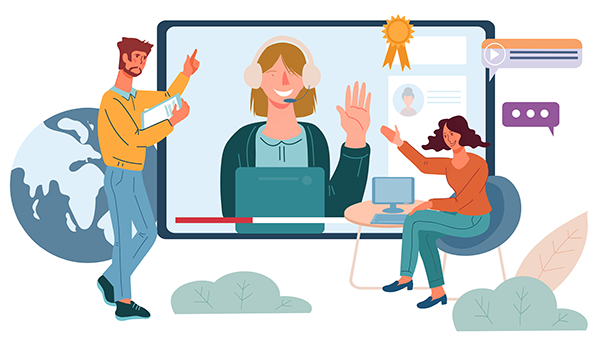 A webinar is a training session or workshop delivered over the web using video conferencing software. On the other hand, a virtual classroom is similar to a traditional classroom, except that the instructor and learners login virtually from different places.
Both these online training delivery methods offer a blend of synchronous and asynchronous learning which allows employees to collaborate, discuss, and learn with their peers and thought leaders across the globe.
3. Video-based Learning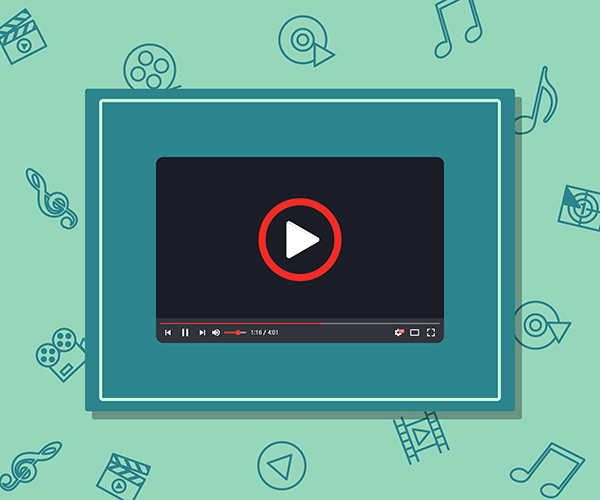 In this mode, training is imparted via engaging videos that grab the attention of the learner who had enough of traditional online learning. Videos can include animations, documented case-studies, interviews and testimonials of experts, or screencast recordings. These online training materials can be accessed anytime from anywhere, allowing learners to watch the video as many times as they want and learn at their own pace.
Videos that are rich in graphics and use text sparingly engage learners better. According to the article 'Video vs. Text: The Brain Perspective' published in Psychology Today, the human brain can process videos 60,000 times faster than text, making this medium a 'must-have' component of an organization's training strategy.
4. Collaborative Learning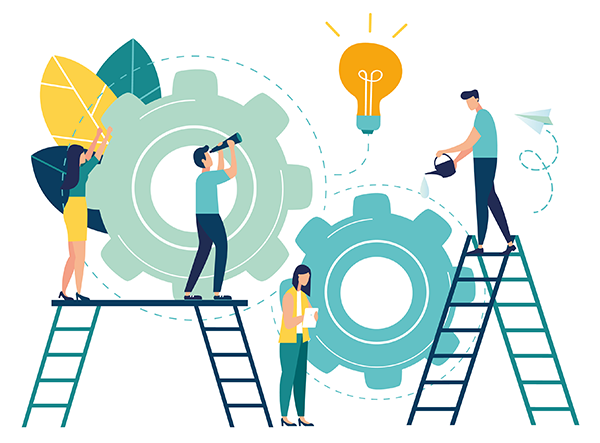 We know that we learn better when we learn while interacting with others. Collaborative learning focuses on building collaborations and encouraging interaction among learners, their peers, instructors, and other experts of the field. Collaborative learning need not necessarily be offline; in fact, online social networking plays an important role in connecting a diverse and global workforce. Social learning platforms like discussion boards, chat rooms, messengers, etc., are present in most Learning Management Systems, encouraging employees to discuss and share ideas and opinions.
Connecting over social media platforms like Facebook, Twitter, and LinkedIn too gives employees opportunities to get the latest information on trending subjects.
For insights on how collaborative learning boosts corporate training and the different tools that can be used, read this blog on collaborative learning.
5. Custom eLearning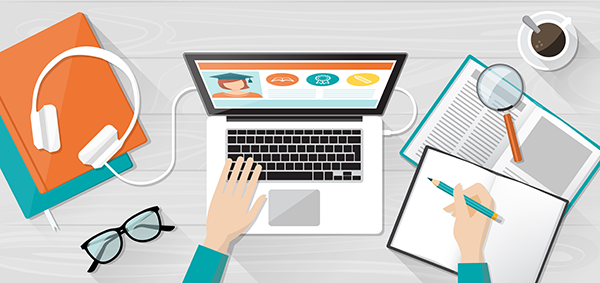 Customized eLearning courses are tailor-made for the target audience, according to the given content and business requirements. Unlike off-the-shelf courses, they are not 'one-size-fits-all', neither do they come with a per-user licensing fee. These online training courses are developed from scratch with the combined efforts of Subject Matter Experts (SMEs), instructional designers, and courseware developers.
While many organizations do have in-house teams who can develop such courses, most find it better to outsource the development of custom eLearning courses because of issues of scalability and complexity of the development process.
6. Mobile Learning

Today, mobile devices have brought about a revolution in the way we see and perceive things. The easy accessibility to any information at any time can be easily leveraged to train employees. This has led to the mobile learning or m-learning format for online training which is rapidly gaining popularity.
Mobile learning provides information to learners that can be accessed remotely through their mobile devices. Many companies are now following the Bring Your Own Device (BYOD) policy and m-Learning has proved to be a boon for such employees. This policy also enabled mobile learning to become an independent online learning format, while earlier it was used just as part of a regular eLearning program.
7. Microlearning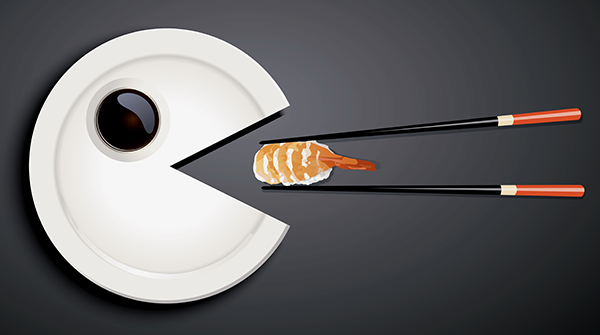 As the name suggests, this training methodology takes training to a micro level by chopping down information to small digestible learning nuggets. Unlike regular eLearning courses, microlearning deals with only one learning objective per course. This allows learners to focus on specific information and also eases knowledge reinforcement. Microlearning teamed up with mobile learning or social learning can be even more effective in engaging learners and enhancing knowledge retention.
Let's Sum Up!
Undeniably, online training delivered through any of these modalities can leave a strong impression on the learners' mind, reaping benefits for organizations. Yet you don't have to stick to just one training form or the other. You can mix and match and come up with a blended learning solution that best suits your learners' needs. To know more on how effective blended learning can be, take a look at our eBook.